iCrowdNewswire - Jul 30, 2015
First Ever Aircraft Grade ALUMINUM Watch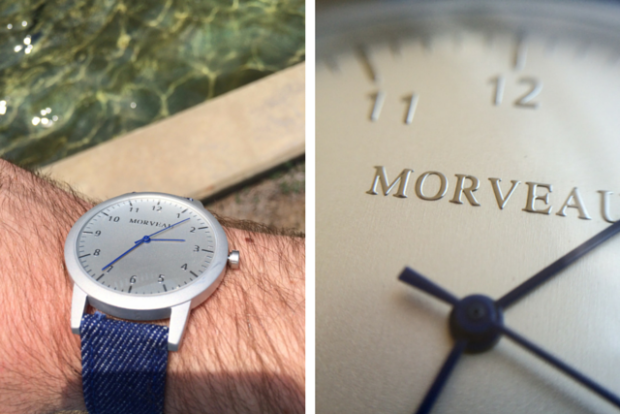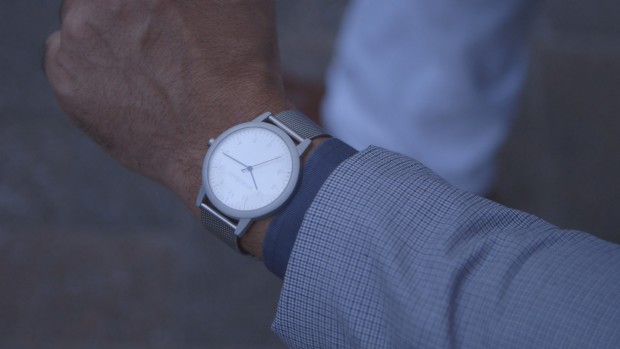 A little over a year ago I started drawing up rough sketches of a crazy idea I had for a watch that was made almost entirely of reclaimed aluminum.
Why aluminum?
I was intrigued that many tech products were using aluminum in their design. But when I looked around very few other areas of design were using this fascinating metal. 
Which was wild because aluminum literally has a story to tell.
Aluminum is the most recycled/reused metal in the world. That means the aluminum in a Morveau watch lived a full life before becoming a watch. Each piece could have been expertly crafted by a master artisan into a statue in the 19th century or an airplane during a tide changing campaign in WWII.
We wanted to embrace the incredible stories that this metal has to tell within the design of the Morveau watch. This mix of a historied past with new and elegant design is perfect for our wearers who are stylish people looking to live a history worth retelling.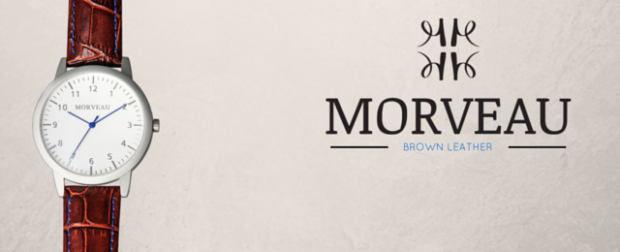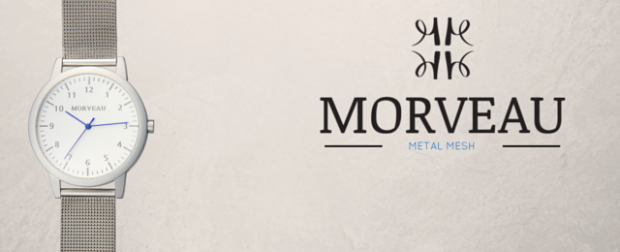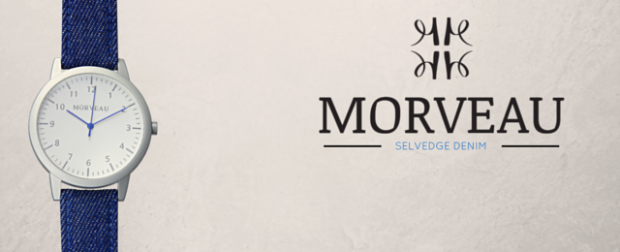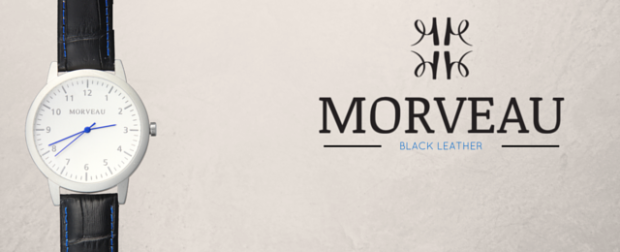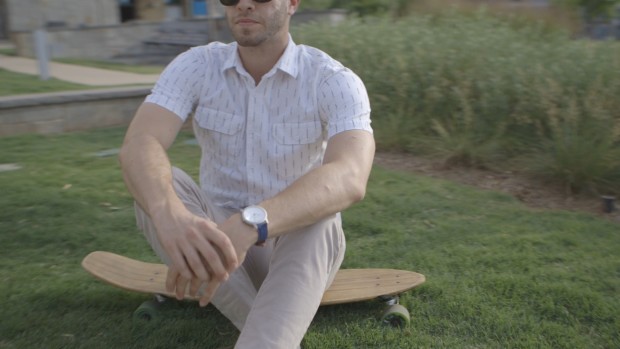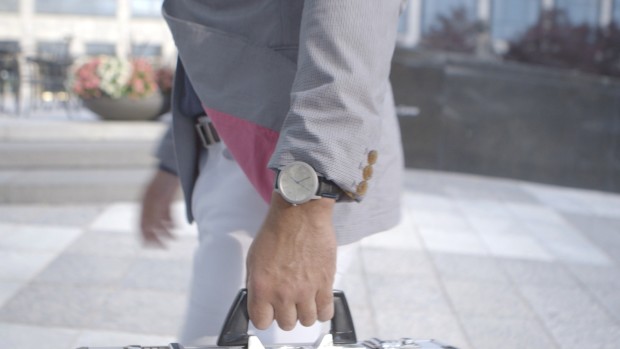 Bead-blasted Aluminum – Aircraft grade 6000 series aluminum… an extremely durable yet  lightweight metal. We chose aluminum because of its incredible look, but also because of its resistant durability. Its the perfect metal for a watch that attempts to blend a lifestyle into a physical product. Used nearly entirely throughout the watch design, you'll see aluminum in the dial, numbers, logo, dashes, hands, crown, and the caseback.
Ultra-thin – At 7mm thick, from case back to the top of the domed sapphire crystal glass, Morveau is one of the thinnest watches on the market.
Swiss Movement – When it came time to decide on the materials for the Morveau watch we wanted only the highest quality in all aspects. For the movement wespared no expense by choosing an ETA 955-102 movement. It's no secret that the Swiss make the best watch movements in the world and that is why we chose to work with the highest quality movements made by ETA.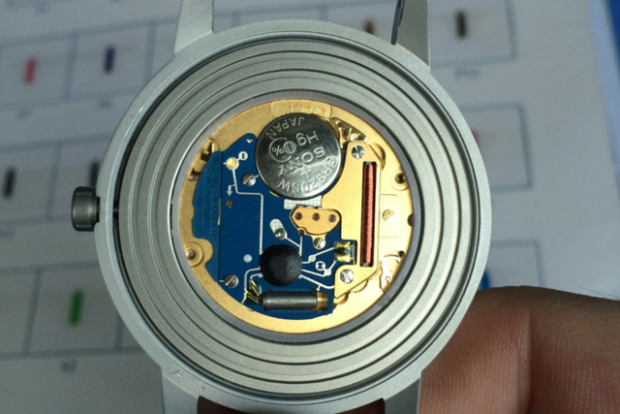 Scratch Resistant Sapphire Crystal – The glass is made of anti-reflective scratch resistant sapphire crystal, with the slightest curvature to create an elegant domed glass.
Easy Remove Straps
– All of Morveau straps are equipped with an easy remove spring bar. You don't need a tool to replace straps. Since any strap goes effortlessly with the watch design, accessorizing has never been so easy. Get all four straps with your watch body and wear your Morveau during any occasion. (More strap options coming soon.)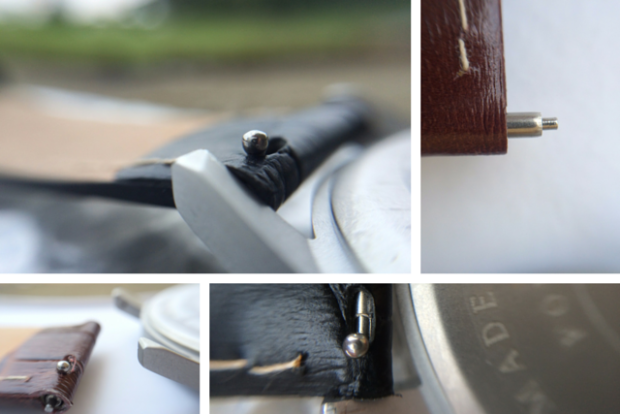 High Quality Leather and Denim – the denim is top of line selvedge denim and the leather full grain, perfectly accented with Morveau's signature sapphire blue stitching.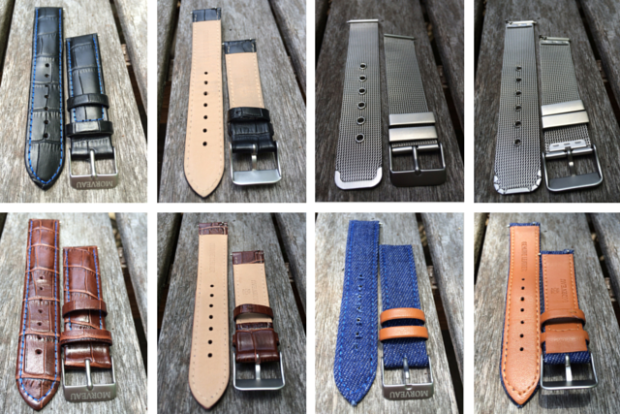 Water Resistant – The Morveau watch is water resistant up to 10 meters. Shower? No problem. Washing hands? No problem. Scuba Diving? Leave Morveau at home.
Individually Numbered Custom Caseback – As a special thank you to our backers we've created a custom caseback just for those who back the Morveau watch through Indiegogo. Each watch will be individually numbered as they come off the line. Your caseback will reflect which watch you received.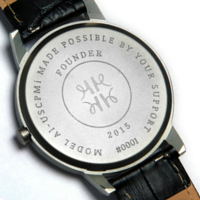 We had a theory about what a watch should be. Yes it should be affordable, yes it should be stylish, and versatile. But more than that… a watch should blend perfectly into my lifestyle and it should challenge me to a greater lifestyle. So when we set out to create a watch we wanted it to be aspirational; at its core to be… evocative. We wanted to create a brand that represented these ideals. A brand that stood behind our customers and pushed them to greater heights. Now, 1 year after the original idea was conceived I couldn't be more happy to present the Morveau watch and the Morveau brand.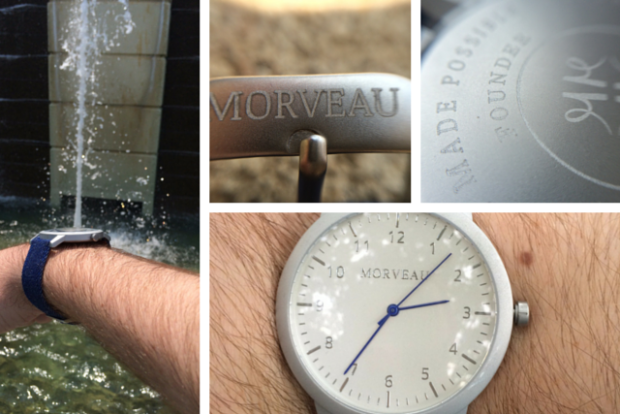 This stunning timepiece was built on a desire for excellence. Seeking excellence in developing the Morveau brand took form in 3 unique yet conjoined requirements.
We require that the watch is of the highest quality, the purchasing decision is a complete experience, and the brand is evocative for the customer.
Quality: When designing (and then ultimately building) the watch we spared no expense. Only the finest parts should be used. This is why we insisted on the top of the line aircraft grade aluminum. That's why there's a Swiss movement inside the watch instead of a far cheaper Japanese movement. Finally, that's why we obsessed over every little detail in the build process, sending samples back multiple times until every aspect was perfect. Nothing less than the best would do for our watch.
Experience: When you make a decision to purchase a watch you become emotionally attached to that decision. It is the brand's responsibility to make your purchasing decision the best decision you could have made in that moment. Our burden is to ensure that when you purchase our watch it is a fully developed experience from before to after the purchase. Meaning that you receive assistance before your purchase, ease within the purchase, and lifetime customer service after you are a Morveau brand owner.  
Evocative: You want to achieve greatness. We want to help you achieve greatness. Our desire is that the Morveau brand would evoke a sense of adventure and purpose in your journey.

After months of working with our supplier to ensure we had the best watch possible we now have a prototype that we're proud of and more importantly a watch that is ready for the market. We have finalized the designs, agreed on a prototype, and squared away a top notch strap factory. Our supplier is ready to produce the first order of Morveau watches we just need to give them the go ahead.
Once the Indiegogo campaign has run it's course we will initiate an order with our supplier, after which manufacturing will begin on our first order. Once manufacturing is complete we'll move into the quality control phase where we will individually scrutinize every single piece for any defects large or small. When quality control is complete the watch moves into packaging and then shipping.

Since we had such a high standard for quality and working with a metal as unique as aluminum in order to make sure the watch stays affordable and consistent we have to put in an initial minimum order quantity.  We can't order this first batch without your help. When you support us through this Indiegogo campaign you help us fulfill the first production run and in exchange you get a unique watch with the highest quality standard.
By pledging today, you are securing a beautiful Morveau watch and making sure you receive it as early as possible. You are also locking in the special Indiegogo price.
Our reach only goes so far beyond our networks. Please share our project on Facebook, Instagram, or Twitter or send a few quick emails to friends and family. It can go a long way to help ensure the success of this campaign!

From now until the end of our campaign (August 19, 2015), you can refer your friends to get a Morveau watch for FREE!
*Contest is only open to funders who have pre-ordered at least one Morveau. Rewards are not stackable—only one will apply at a time.
How to refer your friends—2 easy steps
Referring your friends is simple. All you have to do is:
1. Log into your account on Indiegogo and
2. Click on the sharing buttons near the top of our campaign page, which automatically shares your unique link via email or social media.
You can also copy your unique link by clicking on the link button and paste that into your social media updates or emails.
If at least 5 people who click on your link purchase a Morveau watch, you get the watch you purchased for FREE! 

MANUFACTURING:
One of the primary challenges when dealing with any physical product like this is complications in manufacturing. Rest assured, as we have already found reputable and highly capable suppliers for producing our watches. Everything from where we source our aluminum to the movement of the watch to final assembly, we've got it all dialed in.
We work directly with our suppliers from start to finish and even conduct all quality control in-house. And the process will remain the same as we get ready to manufacture more units post-Indiegogo campaign.
LEAD TIME & DELIVERY:
Knowing the exact timeline for production from start to finish is never an easy thing to judge. Thanks to the relationships we've built however, we're confident that we can finish all orders within 90 days upon the conclusion of this campaign. In the case that any delays do arise all backers will be informed immediately and kept up to speed with all updates.