iCrowdNewswire - Jul 29, 2015
SaddleBox: a saddle that becomes a bag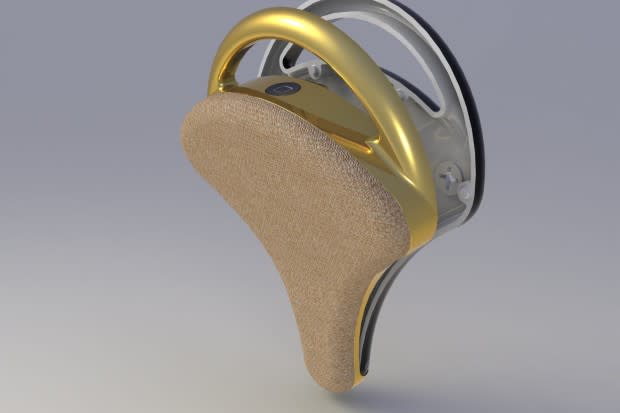 The idea
We usually prefer to drive other vehicles instead of the bicycle, but you know why?
The point is that we consider the bicycle an inconvenient vehicle when it comes to making practical movement. Riding the bicycle should be a good habit ; make this habit even more enjoyable is the task of the designer..
It is time to introduce myself: I am an italian designer, and here is why my idea can be a interesting opportunity for people. I always thought that being a designer meant to understand how to find simple solutions to everyday problems..
So here is how i started to imagine and bring the benefits of vehicles such as the car, into a bicycle..
How it works and makes the difference!
Which benefits? I mean a trunk for example, also a secure way to park it and .. something more ! The saddle of a bike can be not just a simple seat, if we observe it from other points of view, it can becomes a container: here is our luggage! Obvious it is a small box in comparison to the trunk of the car but it would shock you to discover its capacity!!
It works on all bikes! How it works: using a universal clamp applied to the bicycle frame, on the bottom of the saddle is fixed the triangular plate of the clamp, with three screws.
Just open the container as a kind of "box"! There is enough space in 1.5 lt: for example you can put your wallet, a small umbrella, a pair of glasses and mobile phone.. Incredible right?
Now park it!! How? Using the saddle again! I explain you how.. Do you remember this saddle is a luggage right? But not only ! If you want take away your staff inside the saddle when your bike is parked, just take away your saddle! The saddle is a kind of bag infact, and you can bring it with you as a purse or a backpack!
You got another benefits now: your bicycle is also safe parked without a saddle!!
Later you will see how it works and the engineering details!
Achieve ideas often require a contribution and would be very important for this idea and of course me, to achieve a result that will allow this idea to "walk " with us!
YOUR BIG HELP
Today we live in a technological world and often we lose touch with reality and the simple solutions! The challenge of this project: returning control to drive a vehicle like bike, which has huge potential to be discovered!
Thanks to your support, any initiative or event or service related to bicycles, can be improved, for example the Bikesharing service! But it is not the only help!
this idea may encourage the use of the bicycle and result in a better habit physical health as well as ecological support!