iCrowdNewswire - Jul 27, 2015
Ginger Natural drink Launch Support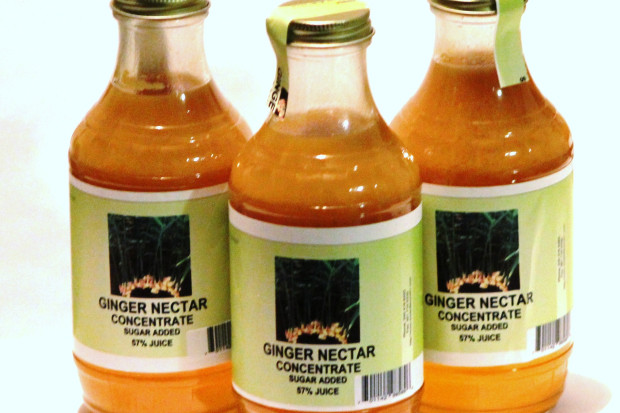 Short Summary
Ginger is a secular root yet very difficult to include in everyday nutrition by making it fully accessible to all.  When you participate to this campaign, you will donate to make humans health a priority because when we consume Natural Foods, we all gain a better health.
Ginger is one of the most important food plant that has been created and is also used in herbal medicine. The cultivation of this plant extends so far back in human history that specific origins are hard to trace.
Our family has engineered a process to stabilize Ginger Juice and turn it to a daily beverage.  Having completed the FDA compliance process from our kitchen, we launched the prototype and the response was overwhelming: 98% of our testers recommended we sell the product but we had no  access on financing for this new product. Making it in our kitchen cannot fulfill their recommendation, that is the reason why we bring it to you so you help Natural Ginger Drink launch by prepaying the first brew! Our first brew is due 90 days after this campaign closure, time necessary to purchase and instal our new Ginger juice extraction equipment already engineered and ready to ship from plant in China
 Composition of this drink is all natural , a savvy mixture of Ginger milk freshly extracted from roots  with flavors and cane sugar, manufactured under appropriate heat and pressure guarantee the fresh taste of true Ginger and the long life conservation of our product.
GINGER BENEFITS
It is proven scientifically that ginger help cleanse our liver.http://www.lifescript.com/health/centers/osteoarthritis/alternative_treatments/ginger_articles/ginger_root_and_your_health.aspx
 What we need:
We need to acquirer a small $40000 property and install our artisan production plant. There you will find 3 ginger juice extractors worth $12000 and able to squeeze 500kg of raw Ginger a day;  two years ago we used all our $14000 savings to engineer and acquire one 100L pressure cooker delivered to us from China and we are going to use it in our small artisan production plant finally. Then we'll set up a small linear bottling and packaging line worth $50000. The remaining of your funding, $48000 will help us acquire inputs and raw material as we can only buy Ginger in shipping container. Once we accomplish this plan things will go faster.
Impact of your pre-orders /contribution:
Your funds will serve to order the equipment described above and install them to start our artisan production line. 20 employees will be recruited to work every day to the plant and this is an amazing contribution to bring back jobs in the US; It is also a major contribution to the world economy because you will allow the small farm cultivator in Africa, Vietnam, China or India to earn a batter living by selling his ginger roots to us. Your third big contribution is to empower lives with no sickness to multiple as they learn to consume natural products brought to their daily life