iCrowdNewswire - Jul 27, 2015
CROSSOVER: "THE SMARTEST WIRELESS EARPHONES WITH EXTREMELY QUICK MULTIPOINT CONNECTION & 20 METERS RANGE"
Listening through your wireless earphones your favorite music from your Iphone/Smartphone, even if you are more than 10 meters far from your device, enjoying truly mobility, shouldn't be hard to obtain.
Or, be connected to your wireless earphones, enjoying a new movie from your laptop, without disturbing others, and at the same time you stay connected to your Iphone/ Smartphone, avoiding missed calls, should not be an issue.
What if you could always have the perfect music for each moment?
What if technology becomes your best friend?
What if the sound becomes an extension of your soul?
Crossover, The innovative wireless earphone with bluetooth 4.1, is here to do all these for you and much more.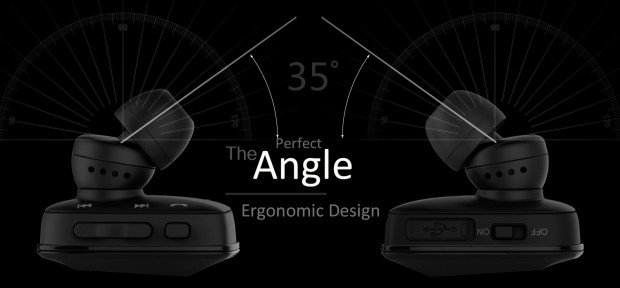 Why we are different?
On the market you will find others wireless earphones with bluetooth, but no one with all these features included in just one device.
Here is why you will enjoy Crossover more than any other wireless earphone:
1)  Bluetooth 4.1 (smart device category) (instead of 3.0 that the market is offering nowadays). This update brings you more reliable, automatic connections, and so much more.
2)  20 meters working range (instead of 10 meters offered for most of the biggest wireless earphones brands)
3)  Enjoy great audio playback when watching videos (without audio lag). With Crossover you can enjoy your favorite action movies without disturbing others, anytime, everywhere.
4)  And for gamers, enjoy video stream sound, control chat volume, multiplatform connection.
5)  Multipoint pairing: You can connect Crossover to your laptop or to your PlayStation/Xbox, and to your Iphone/ Smartphone at the same time, avoiding missed calls.
6)  Have the benefits of a battery life that last for 6 hours talking, instead of 4 or 5 hours that commonly are offered in similar devices available in the market
7)  Water/Sweat resistant. Crossover was designed to resist the most intensive workout conditions.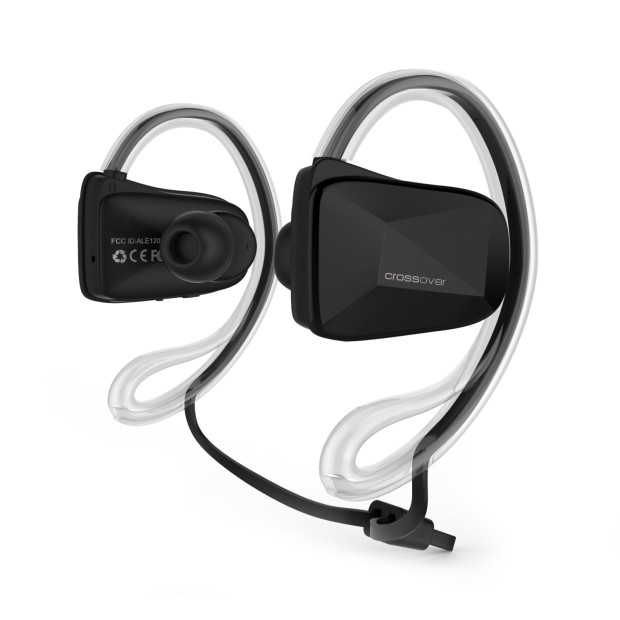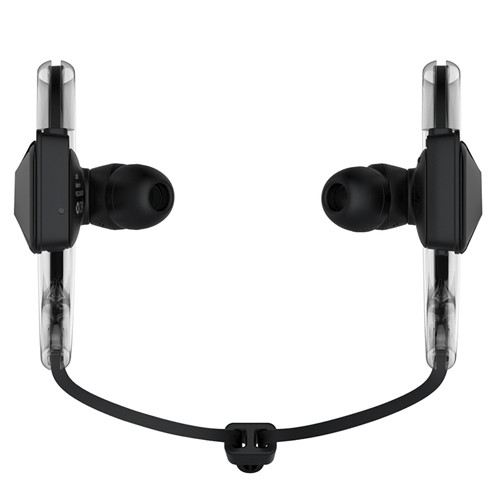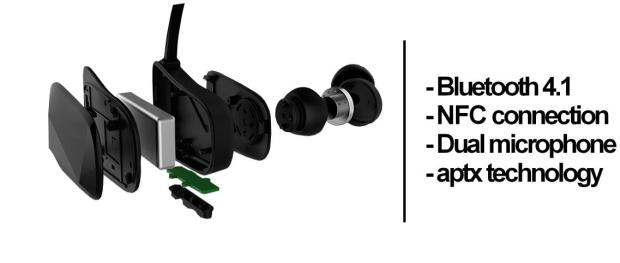 TECH SPECS:
Bluetooth V4.1
20 meters range in working distance (open space)
Multipoint: Supports 2 devices with bluetooth connection.
NFC for Quick Connection.
6 hours talk time, 5 hours music playback time and 100 hours standby time
Extremely comfort Fit for Workout (great combination between wireless music and calls when training)
Sweat Proof: Designed to resist the most intensive workout conditions
aptX Technology: Delivers CD-quality wirelessly over Bluetooth.
Dual-Microphone: Dual, high-performance mics deliver superb noise cancellation, so calls come in crystal clear
Voice prompt in English
Caller ID reader
Battery Meter on Iphone
Support VOIP, connect with computer for online chat.
Voice dialing/Redialing Product dimension: 33.07 X 24.17  X 31.15mm
Weight: 20g