iCrowdNewswire - Jul 26, 2015
Instant, Branded Pop Up Sales and Marketing Table

We have developed a unique and ultra portable pop-up counter that we are ready to introduce to the market. The counter remains one of the most commonly used pieces at trade shows and in sales settings. Currently, most similar counters require extensive setup instructions, similar to the IKEA furniture we all know too well. With our GO-Counter, you don't need any tools or instructions. You simply pullup, and you're all set!
Our patented design offers sales teams instant set-up and take down, along with branding capabilities. The high-quality fabric wrap can be customized with graphics that meet any brands' needs. At 15 pounds, its durable and lightweight design makes traveling for your next business trip, easier. 

We are looking to raise $60,000 to buy inventory, rent warehouse space, andimplement our marketing strategies specifically for the GO-Counter. While a successful launch of the GO-Counter will help Networx Exhibits, it is about establishing the GO-Counter in the market that is in need for an innovative and convenient product.
The GO-Counter has a list price of $375, complete with case and full wrap custom fabric graphic.  Delivery time right now is 2 to 3 weeks. With funding, we will be able to ship from stock.  A replacement graphic cost $150.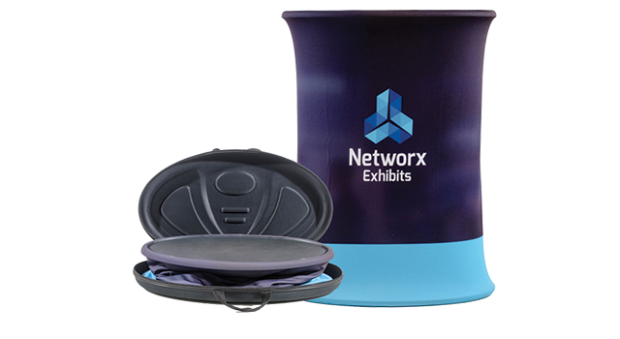 If you are interested in being a part of the team that introduces the GO-Counter worldwide, then I urge you to make a contribution. The trade show industry is a $200-billion-dollar industry, and the GO-Counter is something unique in the market. Being in the trade show industry our customers are highly fragmented, in that they often come from varying industries, and multiple levels within the marketing and sales organizations. Every company has the need to purchase marketing materials and services for trade shows. 300,000 companies a year exhibit in trade shows across the United States.  The GO-Counter is one product that each of these companies can utilize in their marketing efforts.
We have seen great success in the limited sales opportunities that we have had, and now we hope to push the GO-Counter out for its wide release. Many of our future customers will discover the GO-Counter by seeing one at a show or event, with your help we can continue to fulfill orders, and putting the counter where more people can see it.
We have generated interest from the University of Southern California who are looking to promote themselves to potential students. Wells Fargo uses the GO-Counter for their employees who travel for outreach programs. Students at the University of Redlands have used the counter on campus as they recruit future members. Food and beverage companies use the GO-Counter when promoting samples at wine tastings, food festivals and art fairs. The GO-Counter has hundreds of possible applications and is perfect for anyone looking for a portable and fully-customizable counter.  

We have the GO-Counter ready for production. We need to build up our inventory so as we introduce the product to more potential customers we will be able to ship from our inventory.  Our production can ramp from one to one hundred units in a two-week period. Lead times currently range from fourteen to twenty-one business days, and we need to have inventory on hand to reduce the delivery from two weeks to two days. The funds will be used to produce the first hundred units, then based on demand production will turn out a steady flow to allow us to meet demand while managing costs.  
To produce the graphics, we have two professional printing partners who can provide high-quality graphics on demand with lead times from 2 days to 5 days, depending on volume.  The graphics are easily replaceable, so it is possible that a client may want several custom wraps depending on their marketing and sales needs. For instance, a winery wanted several different graphics to be able to market their different varieties of wine. Being able to do custom branding for each sample variety gave them a huge advantage when trying to attract customers. This level of interchangeability is just one of the major value features of the GO-Counter.
We launched our PR campaign with PR Newswire on June 16, 2015.  Now we need to follow-up with purchased banner ads on targeted websites along with Google Ad Word buys on search sites targeting our buyers.
Our staff has experience with logistics, design, and print. What we need is a dedicated sales person for the GO-Counter.

The target is to raise our funds before the end of August so we can have our inventory in September.  Traditionally August, September are the start of the selling season for Fall trade shows.  It is important to have our inventory on hand when our advertising, direct marketing, email and sales campaigns ramp up during August continuing into the Fall.

The GO-Counter weighs 15 pounds with the fabric graphic; the case weighs 2.5 pounds.

The top is 27.5" W X 16" D X 37" H

Included is the graphic cover, and form-fitting carrying case. (Fabric graphic wrap is replaceable without tools.)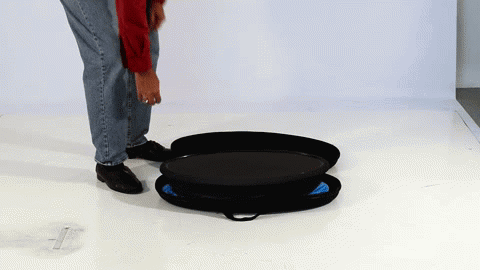 Networx Exhibits is a Boutique Exhibit House and Event Marketing Agency based in Las Vegas. We help small to medium size companies successfully compete at trade shows. With 25 years of experience in the trade show industry, we offer our expertise helping our clients focus on capturing and converting leads. We make sure our clients brand message is concise and apparent through a well developed and functional design strategy.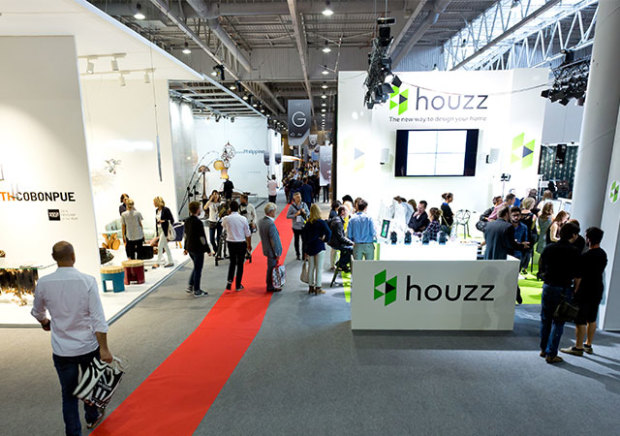 Here are just a few of our recent clients who have purchased or are looking to purchase the GO-Counter for their sales and marketing teams.
With your support we can fulfill these orders and continue to grow our company. Thank you!