iCrowdNewswire - Jul 22, 2015
Power Bank Plus (Pbp): Wireless Charging for Your Phone Anywhere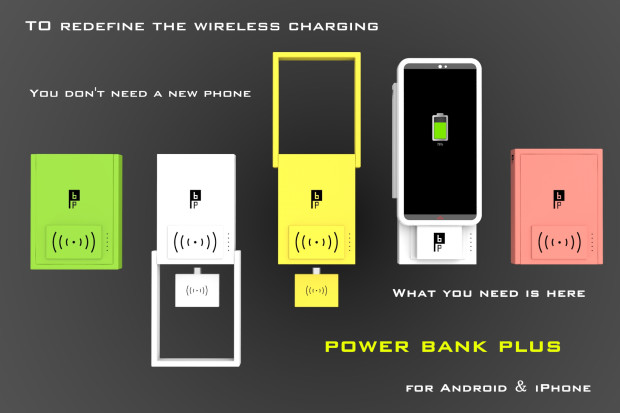 Some of the opinions about Pbp:
 "Real wireless charging"
 "Neatly designed to suit any size of smartphone if it is not too thick"
 "A Wireless Charger, a Battery, a piece of Art"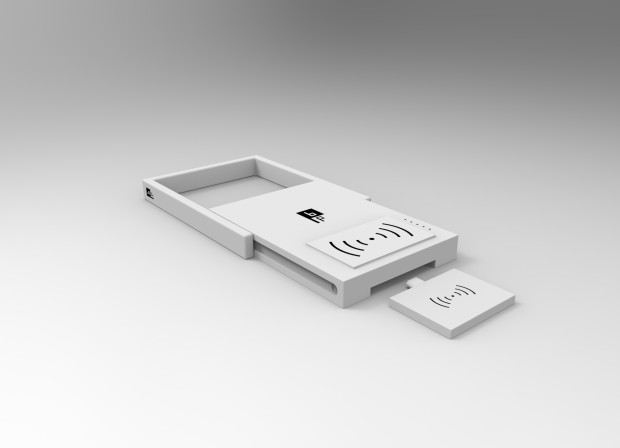 Power Bank Plus is Different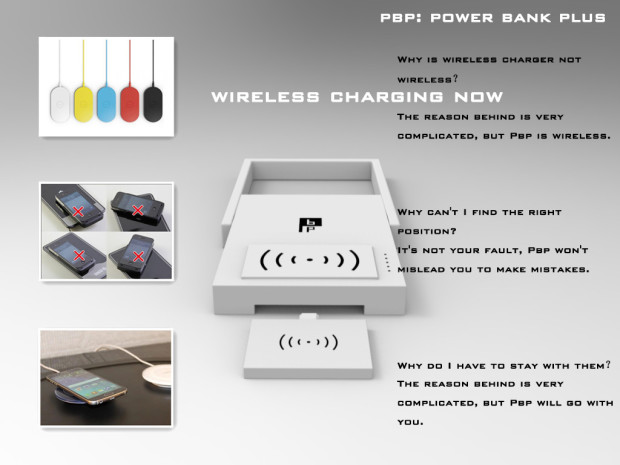 If users don't think this is wireless charging,it's not real wireless charging. However Pbp is different, it's wireless.
A Powerful Battery   

The capacity of Pbp is 7000 mAH. Just plug the receiver into your phone and charge when you put your phone down on the Pbp. You can plug the receiver back when you stop charging.
USB Charging
Pbp also provides USB charging like a normal power bank. USB charging cable helps you continue to use your phone when the your phone's battery has run out.  
Android or iPhone even Windows

We provide different versions of micro USB interface and Apple's Lightning connector . Please inform me if the direction of your USB interface is opposite like HTC or Motorola.
Colorful Choices: Green, White, Yellow, Pink 
Folding Structure
 A folding structure makes it suitable for various size of smartphones.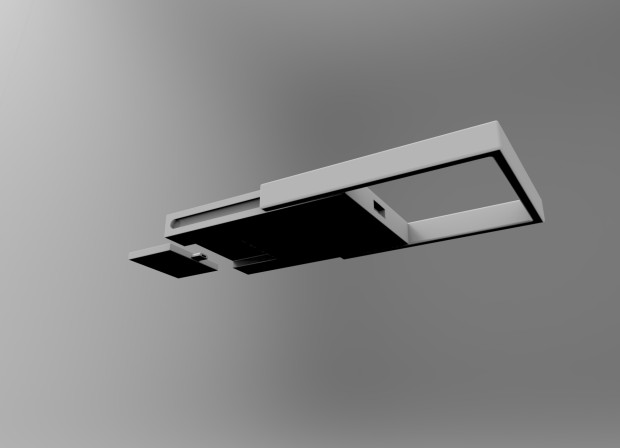 The functional folding structure is also fashion. I believe in integrating functionality with design. 
Use in Different Occasions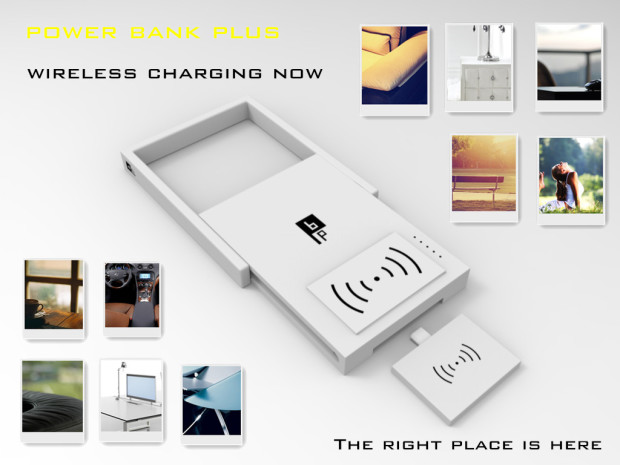 You can use Pbp in different occasions. 
Use of Funds
Design and Improvements
Prototype and Production
Package and Transportation                                     
Timeline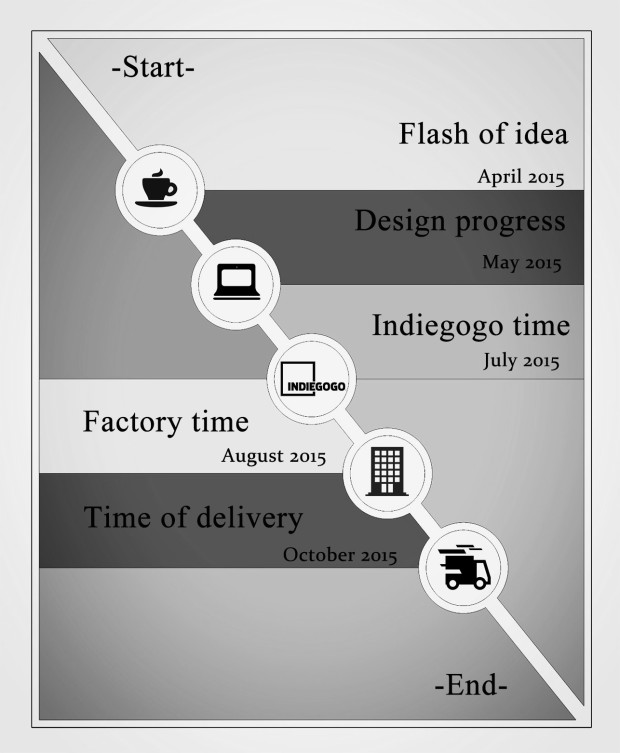 Team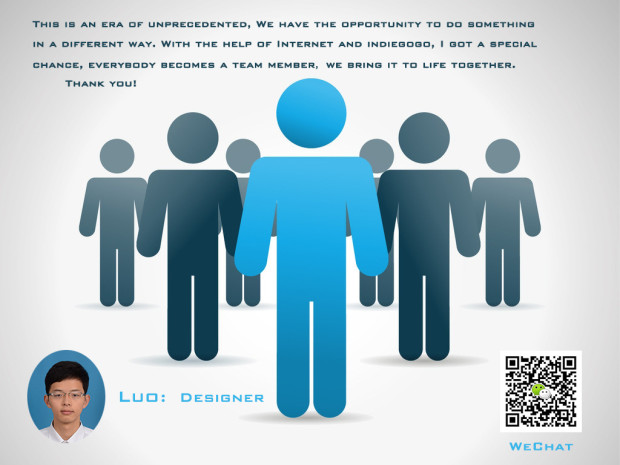 With your help, nameless designers will not be ignored by the world. Thank you!
Designing Process
As an engineer and designer, I have been working for a long time to optimize the  design.

This design redefined the use of the wireless charging receiving coil, so that the wireless charging is no longer a problem for smartphones.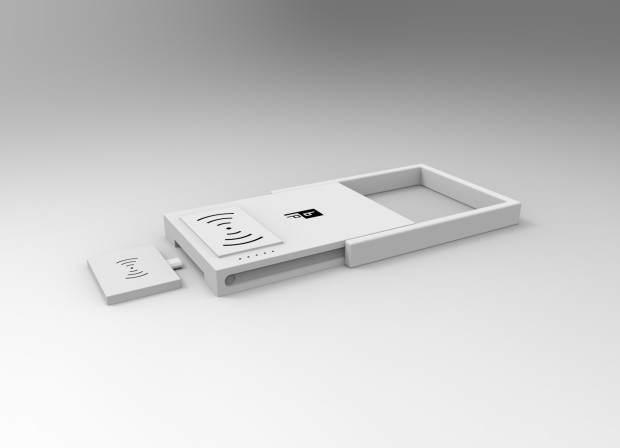 Impact
I have been working for a long time on this product. Without you I cannot afford to pay for manufacturing, your contributions will bring it to life. 
Still have some questions?
– How big is pbp and the receiver?    110※80※12 mm   40※30※5 mm
– What phone can use Pbp?
 Android and iPhone with Lightning connector. If your smartphone is thicker than 12 mm,  you should make sure that when you use Pbp, the distance between the little receiving coil and Pbp is closer than 5 mm.
– What is the size of the phone in the picture?  5.5 inch
– What is the capacity of pbp?      Pbp's capacity is  7000 mAH. 
– How to charge PBP?  The micro USB interface of Pbp to keep the receiver is also the charging interface. If you have a wireless charging base, You can also charge for Pbp wireless .
– How much is the energy conversion of pbp?  Charging efficiency  >70%
– What's the charging distance between the receiver and Pbp?   distance<5mm
– Contact me at :                                   luojialiang@outlook.com
Risks & Challenges
Although this is a new product concept,  the technical scheme we use is mature, There is no technical risk.There may be some differences between the picture and product due to some adjustments for optimization. I hope this product can give you a pleasant experience.
Other Ways You Can Help
JUST TELL THE WORLD : Pbp IS HERE