iCrowdNewswire - Jul 22, 2015
Organic Drink company
Alejandro founder and creator is business manager with specialization in  food sector and has sought to highlight the sector of organic products in our country because it  still very low the rating in our territory comparitively with other paices.
Besides the importance of organic production and ecological processes to exert activities with  less toxicity level and so to influence     for environmental care and a more balanced feed 
Our first product based in  roses and  stevia organic of 500 ml, we sell in specific markets organic products in different parts of our country in Colombia, in partnership with marketing and intermediary agencies that help to exalt the sector.
Why do we need the resources?
 we  want to continue to enlarging to markets and  continue growing in our country and so into around the world.  to achieve participate in fairs of  organic products already that  we have business alliances with different brokers, to enter several markets around the world, but  for this to be fulfilled  are  must have have a minimum production of 30 thousand units per month  so it   is needed machinery and infrastructure that will relates to the requested production.
What are the advantages of eating and organic farming? 
They are more nutritious because they contain higher levels of  vitamins, minerals, antioxidants, carbohydrates and proteins 
•  Alternative therapy against cancer.
• Contributes to  mitigating the greenhouse effect and global warming.
• Reduces the use of renewable energy by reducing the need for agricultural chemicals 
Properties and Benefits 
Properties of the Roses
• In the rose is defined two ingredients. Tannins (astringent) 
and the essence in the  to should  their virtues 
Prevents disease:
prevents conditions such as bladder infections, heart disease, digestive disorders, stress, eye irritation and periodontitis.
Soothing effect for the skin:
improvement the dry skin, delays the appearance of fine lines, clean and tones the skin, reduces swelling and redness.
Prevents hair loss:
It increases blood flow to the scalp and strengthens the hair follicle.
In addition
• Reduce the discomfort of sore throats, bladder infections, diarrhea, etc.;
• It is also a source of vitamins and nutrients that improve health 
Benefits of Stevia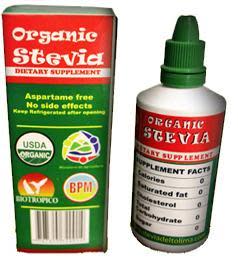 • It is a plant whose leaves have a sweetening power much more concentrated than non-caloric sugar sweetness. 
-it can sweeten up to 300 times more than sugar
• It contains no calories and is especially indicated in the diets for weight loss
• A good alternative if insulin resistance, diabetes and hypertriglyceridemia
packaging
Our container, where ENKA the company  located in Medellin in Colombia transforms the type PET materials used, in new material and new resins for processing of container type PET new, then this material is sold to an outside company to form the packaging design  for our product.
And so we seek to obtain the same type PET to ship back again to Enka and not create pollution or polluting waste.
We will agree with the client for return  from the envase in anywhere in the world towards our company and so to minimize the negative environmental impact, according to coordination with client via mail or phone.
Greenpeace
We want to work to  supporting Greenpeace because it is a foundation that oversees environmental change and thus the organic production helps greatly to remedy the environmental damage therefore is a complement to encourage this and also encourage projects that are managed since it is important to save our planet as social and personal project of our company.
Food Babe
it is a movement motivated by Vani Hari where through her blog are pressed  companies food for change of some harmful ingredients , as well as its production process  . We want to encourage this campaign because it is important for people to change their food culture for consumption of healthy foods and products , free of toxic ingredients and sweeteners.
We invite you via your donation or of sharing the campaign and begin to fill this dream that through our products,the logo and our campaigns environmental , and of a balanced  diet , We intend to grow,  and of promote a awareness.
Questions or comments, we will be attentive to reply to them by the available tab
or also to e-mail [email protected]