iCrowdNewswire - Jul 20, 2015
Keezel – Democratizing Online Freedom
THE WORLD'S FIRST PORTABLE ONLINE FREEDOM DEVICE
Democratizing Online Freedom –  security and unrestricted access to information are human rights and not just privileges of the tech savvy. 
Internet Security and Privacy ­Everywhere– keezel protects you against malicious hackers and prying eyes in coffee shops, hotels, airports, at work and even at home. 
Bypasses Restrictions and Censorship – with keezel you are no longer blocked from your online content, such as news sites, social media, streaming TV and music services, sports games. 
For Every Device – works on all your WiFi devices at the same time, even those without screens.
Best VPN Service -­ keezel combines the networks of some of the world's top VPN providers to create one large and resilient 'network of networks'.
Wonderful Design -­ we built keezel to work intuitively and look great.
As seen on

Meet keezel
Keezel lets you enjoy your online freedom. Online freedom means protecting your privacy and security and at the same time enjoying a free and open internet. It works on WiFi networks and with all your favorite WiFi devices.  
Keezel works with VPN technology, but we have made sure that it's so simple that grandma can use it. Our campaign perks include a 1 year, 2 year or lifelong access to our world class VPN network. Keezel also works with our free basic service.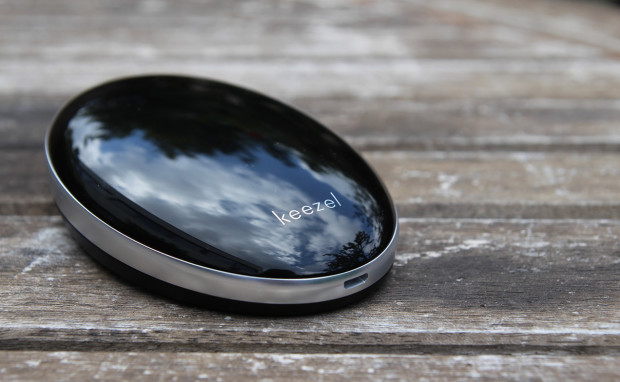 Meet Keezel (US patent pending)
Protect your privacy and security on WiFi networks
Free WiFi is everywhere and people love it. Every time your connect to WiFi you expose yourself to identity theft and data leakage. Keezel protects your privacy and security online, in coffee shops, hotels, airports, at work and even at home. It encrypts your connection on all connected devices without having to install a thing.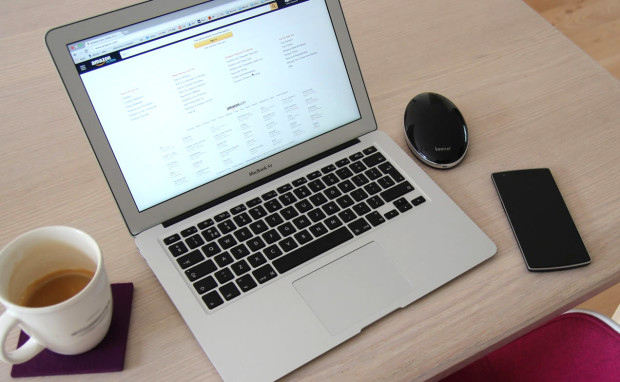 Keezel lets you enjoy the internet unblocked.
Many governments censor the internet, blocking voices of opposition from Facebook, Twitter and other websites. Blocked internet is a widespread problem. Websites and TV-shows can only be watched in certain countries. Episodes of your favorite show may all of sudden be unavailable when travelling. Or you want to watch a sports game or race and find it inaccessible in your country or region. 
Connect your keezel to the country of your choice and enjoy the internet as if you are there.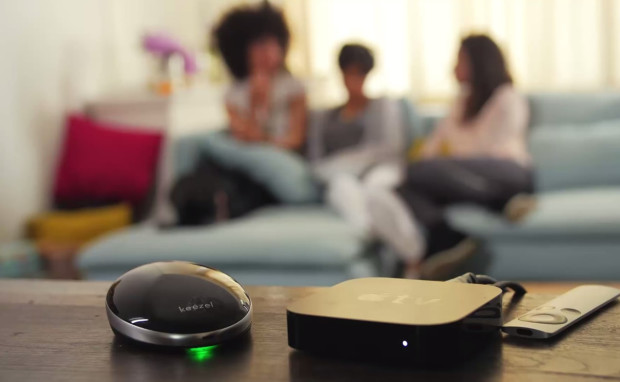 Keezel creates your own secure WiFi network
Your keezel connects to WiFi networks, like the one in your favorite coffee shop. It then creates a secure WiFi network, just for you.
Keezel works with open source encryption technology, similar to what big companies and government organizations use to protect their data. Keezel doesn't require installation on your laptop or phone.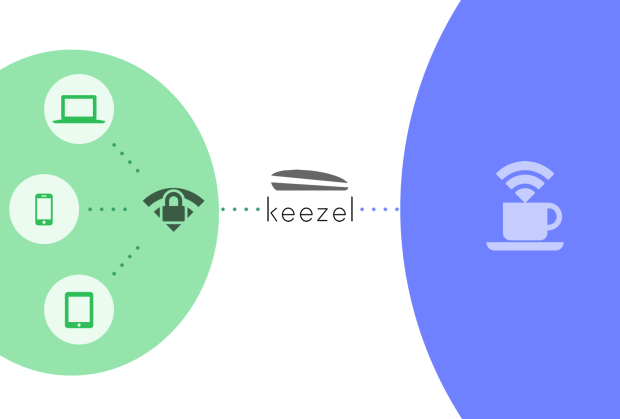 Keezel works with all your WiFi devices 
Simply connect to your personal keezel WiFi and you are good to go! You don't need to install any software. Now all your devices can enjoy online freedom. Even those without screens.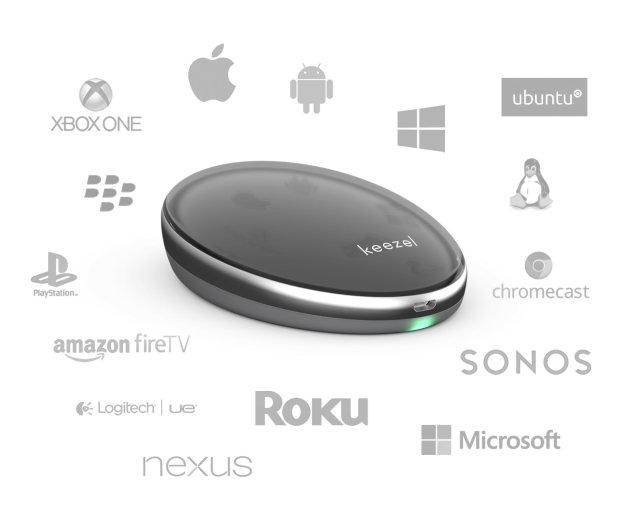 How does keezel's VPN service work?
To benefit most from VPN technology you need a high quality resilient server network all over the world. Keezel partners with world class network providers. This way you get the best service at a super competitive price. Our Indiegogo perks all come with at least one year of this service.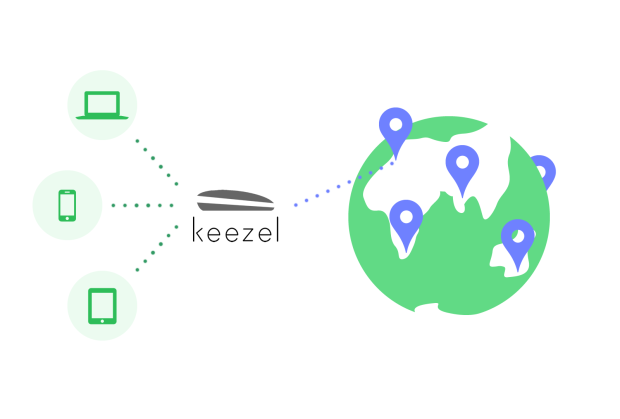 After the campaign keezel premium service will retail for $5 per month and you can go back to the free basic plan at any time, for any reason. Even without premium service you can still use your keezel, albeit with limited speed and locations, however perfectly fine for secure browsing and emailing. 
Keezel is great for many people
Keezel has many applications for everyone. Here are some examples. Help us spread the word to your friends who should benefit from keezel!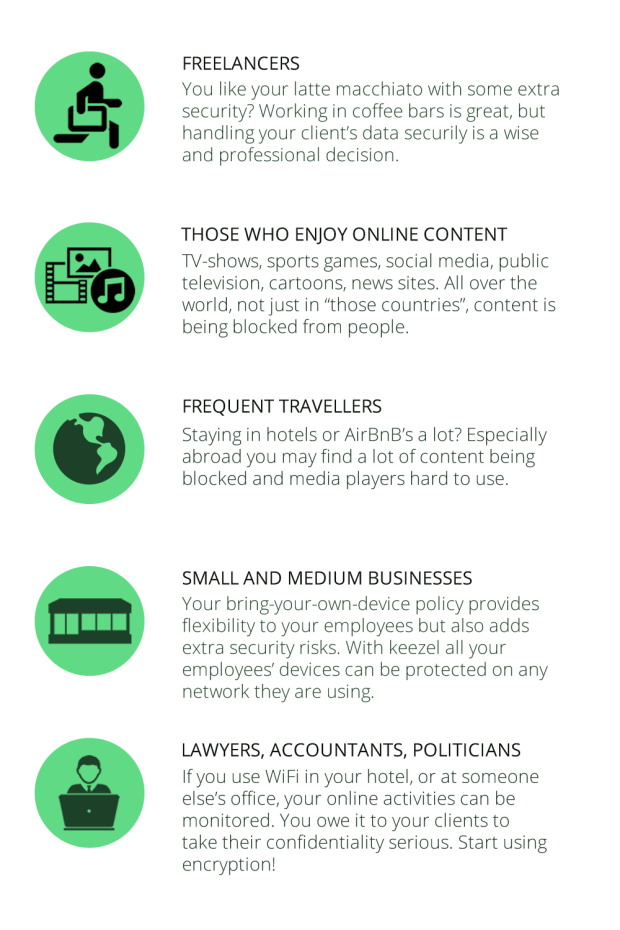 How to use keezel?
Keezel is designed with simplicity in mind. We wanted to make encryption available to everyone.
Keezel requires just 3 steps, one of them even optional. It is a simple one-button device with an intuitive app that can be used from phones, tablets or laptops.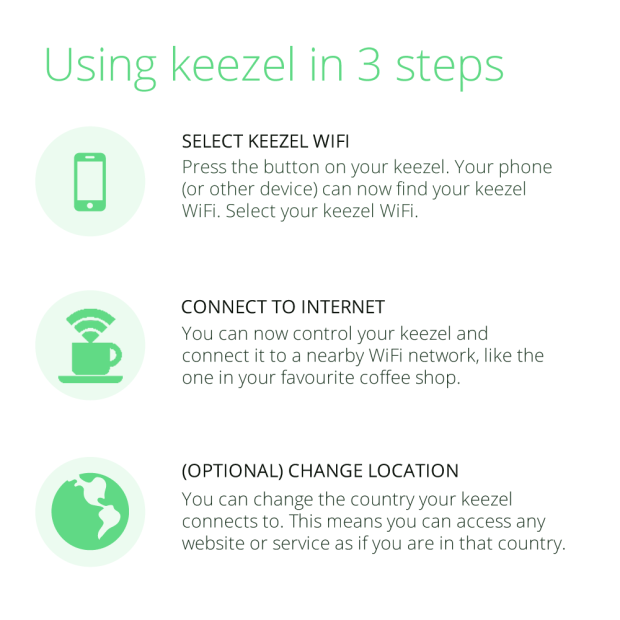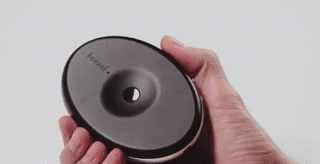 Great battery life, charges your phone
Keezel has a powerful battery, almost three times the size of your iPhone 6. Use your keezel to charge other devices if needed.