iCrowdNewswire - Jul 20, 2015
Coffee Depot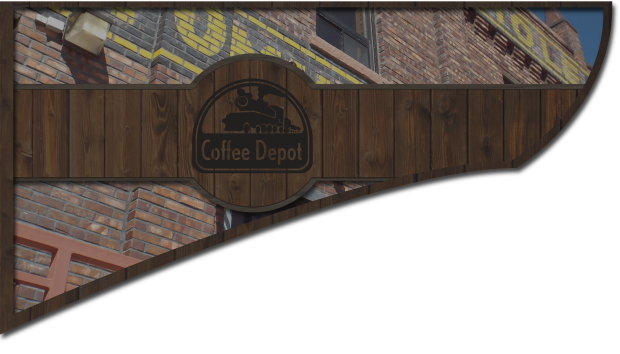 Coffee Depot is my dream in action as a go-to coffee shop that serves coffee roasted in Wyoming with a local caterer providing quick and easy breakfast and lunch with home-cooked flavor.  Local artists will be also be able to display/sell their art and I will offer local vendors an avenue to sell their locally produced items outside of the Farmer's Market.
I saw an opportunity and need for a coffee shop in the Asher Wyoming Arts Center in downtown Cheyenne and knew this was my opportunity.  New to Cheyenne, my husband and I have realized that the heart of Cheyenne is their local residents and businesses. 
Working in a coffee shop in high school, I fell in love with coffee and it has always been my dream to own a coffee shop.  Now I am looking for your help to piece together funding to get this plan soaring off the ground! 

With any start-up business, the initial cost can be the largest obstacle aside from the business planning itself.  Since the space I will be leasing is already established and once housed a coffee shop, my initial costs won't be as high in comparison to other start-up coffee shops or restaurants.  My goal amount of $30K includes:
Astoria Espresso Machine
Grab and Go Refrigerated Food Case
Coffee Brewer
Brewed Coffee Airpots
Coffee Grinders
Undercounter Refrigerator
Ice machine for frozen coffee drinks and smoothies
Inventory

Coffee, Syrups, Milk, Cups/Lids, etc.

Tables and Chairs
Administrative Costs—Rent, Payroll and Utilities
I am seeking and finalizing loans from personal investors; the funds donated here will help offset and fund those upfront costs.  Every penny donated will go towards start-up costs and to assist paying the loans established for the same purpose.  With your help, I can ensure the doors to this coffee shop open and remain open for years to come. 

It seems like there is a coffee shop on every corner these days—do we need Coffee Depot?  The answer is yes!!  Various market research indicates that well over 60% of American adults purchase prepared coffee/tea drinks.  The demand is there and franchises like Starbucks popping up all over are answering this demand. 
Coffee Depot will take this a step further and as a small business will give back to the local community and help it grow.  We will support a local coffee roaster and serve their coffee both brewed and in specialty drinks.  This allows for premium flavor as the coffee will always be freshly roasted, a quality that most haven't experienced in a cup of coffee.  We will serve locally made, freshly prepared soups, salads and sandwiches.  While doing this, we are boosting the local community by providing jobs to individuals in Cheyenne and supporting other local businesses.
As a small business, we will be able to recognize and answer to the requests of our customers and pride ourselves on superior customer service.  After all, Coffee Depot and all that are affiliated are here for the people of Cheyenne.

Any project or business has its risks and challenges as it grows.  A new business runs the risk of failure and a few reasons most businesses fail is underestimating operating expenses, insufficient planning and poor management.  One of the reasons we are running this campaign is to reach out to friends and family for support to offset the startup costs to ensure that the initial hurdle doesn't set us back and impact our normal day-to-day operations and expenses.  Our first step was reaching out to fellow business owners, friends and family to bounce the idea around and start developing a very thorough business plan.  The business plan is a document that will grow and change as the company grows.  Management has to be flexible and understand this plan and be willing to make necessary adjustments to ensure the success of the company.
I have worked in various industries and most recently spent over 13 years in government finance, received my Bachelor's degree in Business Administration and have supervised for over five years.  The experience I possess and the passions I have for coffee, owning my own business, the community and the network of amazing family, friends and acquaintances I have established will tremendously help in successfully running this business. 
"There are no secrets to success.  It is the result of preparation, hard work, and learning from failure." – Colin Powell

Thank you so much for taking the time to look at our business and please share this campaign with everyone you know and get the word out!  Every donation and each person who can share our page helps tremendously!  We appreciate it!!