iCrowdNewswire - Jul 17, 2015
Organic Soft Drink – Coffee and Licorice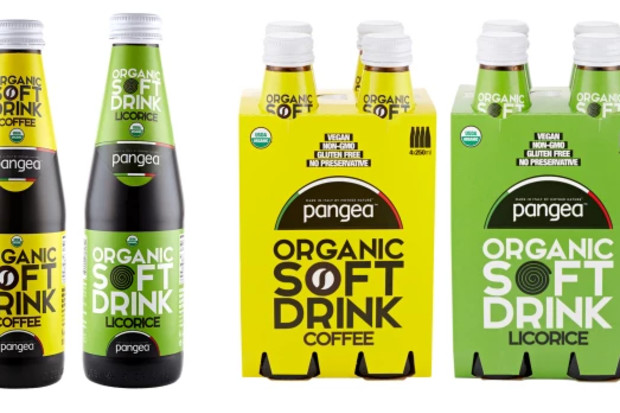 Summary
Ciao! My name is Francesco and I live in Brooklyn with my wife, Myriam and my daughter, Mia. Several years ago we noticed that, even though many large companies were already importing Italian mineral water to the United States, none of them had a low fixed residue and the healthy balance of minerals that help nourish babies like my Mia. In 2007, I decided to start a small family business, Pangea Water, to import the healthiest water from the purest springs in Italy. For the past 8 years, slowly but steadily, I've been able to grow this distribution from Brooklyn to all over the American Northeast.
Soon it occurred to me, that maybe we could further grow the appeal and nutritional value of Pangea by adding some natural, organic ingredients. Because I'm from Italy, I naturally thought about coffee. In my research, I also learned more and more about the digestive and medicinal benefits of organic licorice root.
I'd love your help to help me create my organic soft drinks and share them with people here in my new home in America.
What We Need & What You Get
I've already begun researching coffee plantations around the world, to ensure that they're not only 100% organic, but also fair trade and sustainable. I also found a high-quality local source of organic licorice, not far from my hometown in Italy. I want us to feel good about our products and the work we do.
Your support will help secure a supply of coffee beans and licorice root at a price that allows the farmers a fair income. It'll help us establish the process of manufacturing our Organic Soft Drink with honest, hard-working employees, and maintain the quality and integrity people expect from Pangea. It'll also help us get the advanced orders we need to begin production. And most importantly, it'll help finance the distribution so we can get Pangea Organic Soft Drinks to your family and neighbors too.
The Impact
Together we can accomplish so much more than just putting another product on the shelves:
Pangea Organic Soft Drink provides consumers with an alternative to those popular energy drinks crammed with high fructose corn syrup, chemicals, and unpronounceable ingredients, by naturally refreshing, revitalizing and re-energizing our bodies.
Pangea Organic Soft Drink can be sold at an affordable and fair price point that not only entices customers to hydrate more nutritiously, but also helps farmers and harvesters around the world make an honest and ethical living.
Pangea Organic Soft Drink's growth in popularity and sales can help grow awareness of Pangea Water too, so that people can share its nutritional value with their families, children, and infants, who need these essential minerals for growth and health.
Risks & Challenges
As I consider each of your pledges to mean you believe in my idea, I owe you the honesty of not sugarcoating this. Our road together will not be easy. There are a number of milestones we'll need to pass in order to get Pangea Organic Soft Drink approved as 100% organic by the FDA, and licensed for sale in the United States. But with your faith and support, I'm ready to work hard and persevere on this. I believe in Pangea Organic Soft Drink and the value it will generate to customers, farmers, and our families. I hope you'll join me in my passion.
Other Ways You Can Help
Believe me, I understand all too well that, sometimes, money is too tight to donate. If this is the case for you, and you still want to help us create Pangea Organic Soft Drink, we'd love it if you could use your voice instead of your wallet. Copy the link to this IndieGoGo campaign and share it on your Facebook, Twitter, Instagram, Pinterest, Google Plus, LinkedIn and every other social network you have. Encourage your friends to share our campaign as well! Your support may help us to reach our dream and overcome the obstacles of bringing Pangea Organic Soft Drink to life!
Thank you for your time, your consideration, and your assistance. Grazie mille, amici.