iCrowdNewswire - Jul 17, 2015
Le Flusher – Next Gen Automatic Toilet Flusher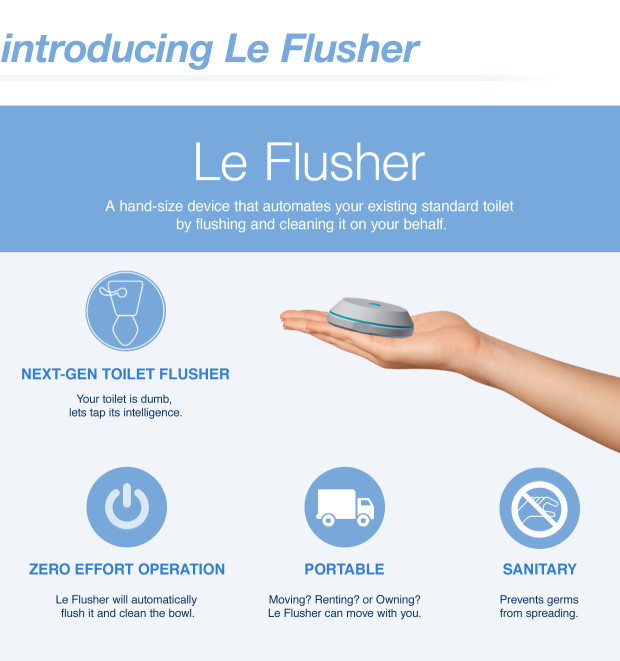 Have you ever experienced the comfort of a built-in automatic flushing toilet? Have you ever wanted to experiment the same comfort at home? We've seen a few companies trying to bring us that smart toilet experience,but the smart toilet that's been delivered is not all that smart: They always flushing on us. Le Flusher is different: If the other automatic toilets are considered as smart, Le Flusher would be the smartest of them . It is not only about how it looks and feels but especially how it works.

For the last 7 months , the team spent more time in a toilet than ever trying to find a design that won't  harm the aesthetic of your toilet :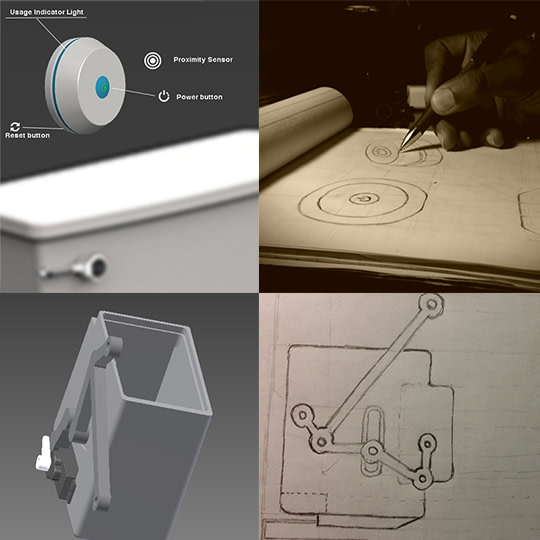 BRAIN and WORKER  teaming together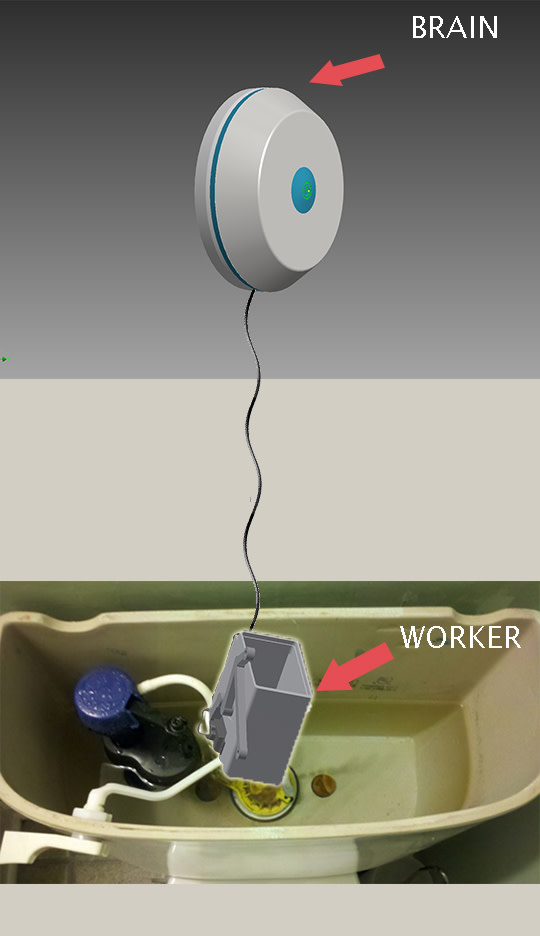 OUR PROTOTYPE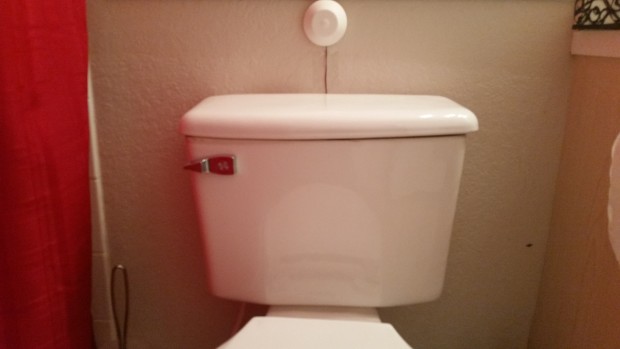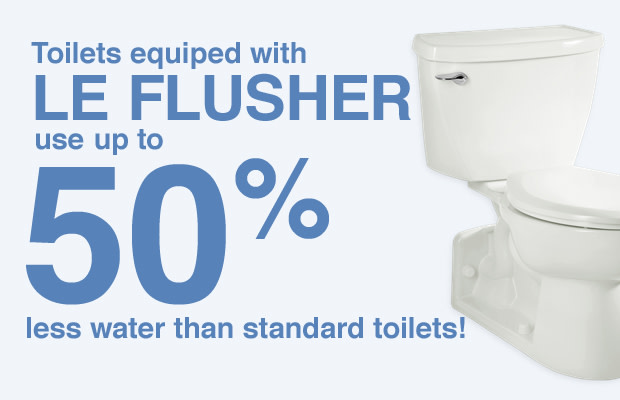 Le Flusher isn't just a pretty package — this compact, yet powerful device helps you save up to 50% of water than conventional toilet, helping you make a huge positive impact on the planet and, of course, on your wallet.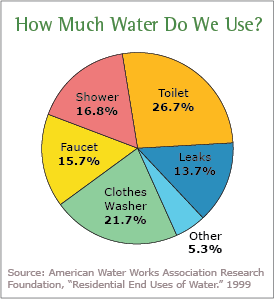 Le Flusher can make a half flush or a full flush based on the amount of time you spent on the toilet.
With this mechanism we can save you per year , up to 11,980 gallons of water :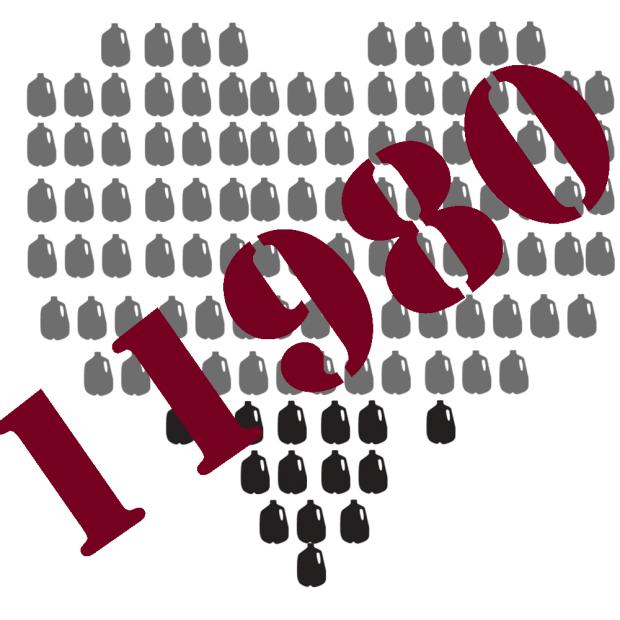 The Brain is equipped with four adhesives which will allow it to adhere to the wall.It is equipped with a proximity sensor that can detects when you are using the toilet. Once you are done, The Brain allotted 10 – 12 seconds for you to wipe and dispose of the materials , contrary to other automatic toilets. Afterward, The Brain send a signal to The Worker to lift up the flapper to flush the toilet.
For some reason , children always forget to flush their deeds. The worse scenario is when it is a guess who discover the mess.You can imagine the end of the story.

Le Flusher uses a technology called Proximity Sensing to detect whenever someone is sitting on the toilet. This technology has been around for so long, we were able, with precision, to use these metrics to automatically initiate a half flush or a full flush which help you to save on water compare to standard toilet not equipped with "Le Flusher".
The Brain Assembly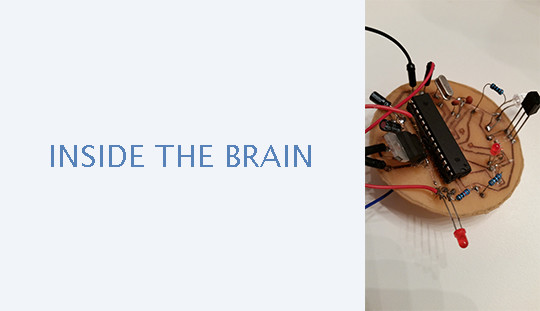 The Worker (Mechanical part) Assembly

 1- Unpack the device and lift up the tank cover.
 2- stop the water  and flush the toilet.
 3- Install the Worker  in the tank and Place the tank cover  back.
 4- Connect the worker to the brain. DONE!
Once in place, turn on the device and allow the synchronization process to begin, which can takes up to two minutes, and Le Flusher is ready to be use. 

We have come to Indiegogo to share our project with all of you! Our incredible  community of home automation supporters, you deserved the comfort of a better toilet, a smarter toilet that can flush by itself, and it doesn't have to cost a fortune. We also want to hear and learn from you—your suggestions and feedback will not only help us improve our project, but will also be implemented into our rewards and further flushing device design. We know this is an ambitious project, but we are certain that with your help Le Flusher will become a worldwide reality.