iCrowdNewswire - Jul 17, 2015
Ivan – Home Security, Panic Button, Internet Remote
Created by the team at goio, Ivan Provides:
Home security
Panic button
Social alerts by messaging your neighbors, friends and family
A remote control for internet-connected things such as lights and power outlets
Ivan packages all this functionality into a simple, cable-free device about the size of a pack of cards
Home intrusion detection by movement detection
– simple but clever!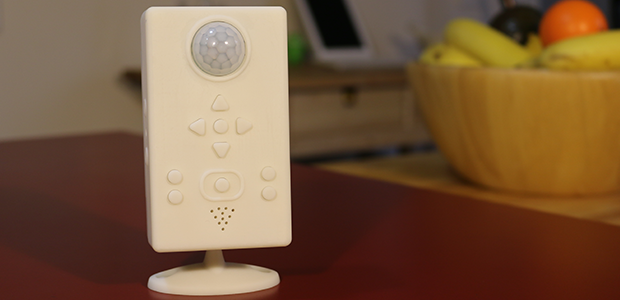 Ivan incorporates a passive Infrared movement detector, also known as a PiR. Ivan's clever PiR detects human movement at a distance of up to seven meters. Unlike camera-based movement detectors -which can incorrectly determine a spider, moth or other close object passing within camera view as an intruder – Ivan's PiR has increased reliability because it detects body heat and uses this to determine if an intruder is present. Upon detection Ivan sends an alert to those neighbors, family and friends defined by the owner.
Ivan can help in a panic situation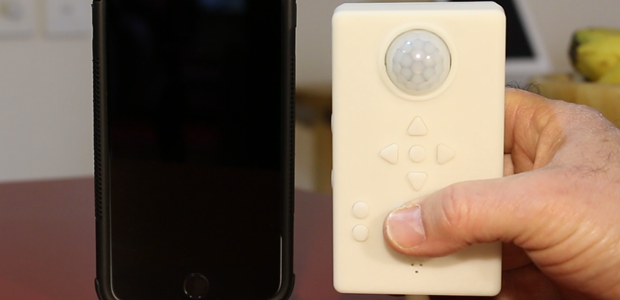 Ivan includes a simple-to-access push-button for use as a Panic Button.
In a panic situation, all you need do is press the button. A message stating you need assistance is automatically sent to neighbors, family and friends – whoever the owner predefines. Ivan can message everyone in your contact list, or message the first person in your list. If the first contact does not promptly reply to Ivan stating they can come and assist then Ivan will message the next person in your list.
Ivan as a remote control for internet-connected things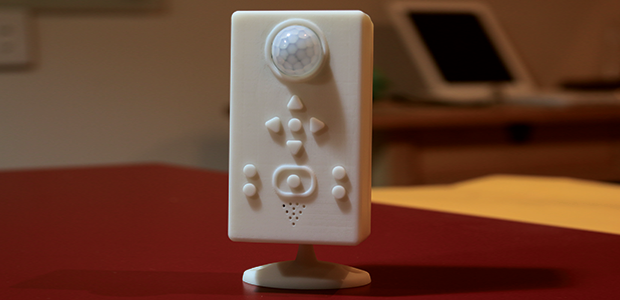 Ivan incorporates nine user definable, push button switches (plus a Panic Button). These push-buttons interoperate with the Internet service IFTTT via particle.io and may be configured to, for example, switch Internet controlled house lights, power outlets and many other things. Ivan's interoperation with IFTTT means Ivan's push buttons can be used to provide hundreds of different actions. To learn more about this service visit www.ifttt.com.
How does Ivan contact your neighbours, family and friends?

Ivan is socially enabled. When you purchase an Ivan you also receive an Internet–based cloud control panel at goio.co. There you identify your Ivan to the system and enter the names, email and twitter details of those neighbors, friends and family you wish Ivan to contact if Ivan detects an intruder, or if you press the Panic button. goio.co will message – just once – your chosen contacts via the method you defined, for example, Twitter or email, so as to check your entries are correct and seek each contact's permission for your Ivan to contact them. Upon receiving their confirmation, Ivan is ready to provide the added security and peace of mind that its' services offer.
goio.co also offers a paid-for SMS service. This means for a small fee goio.co can SMS your selected contacts if that is what you wish Ivan to do. Ivan is so clever you can even be SMS'd if it appears that your Internet connection is down.
Ivan has a "heart beat"

Every few minutes (or as often as you define) Ivan communicates to your control panel in the cloud to let it know Ivan is alive and well. We call this "Ivan's Heart Beat". If the heart beat is not received as expected the control panel will message you to say Ivan has stopped reporting. You can also configure Ivan to alert selected contacts so they can check all is OK.
From where does Ivan get his juice?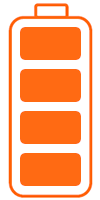 Ivan is powered by a rechargeable battery. With the ability to run cordlessly, Ivan can be placed at a convenient location such as a kitchen bench-top. For long-term use in a fixed location Ivan can also be powered by an optional USB style, 5 volt DC mains power pack which connects to Ivan's micro-USB port.
Is Ivan feeling a little flat?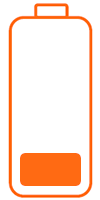 When Ivan's battery is running low, Ivan will instruct your control panel in the cloud to message you his battery is running low and needs a re-charge – Clever Ivan! You can even configure these alerts be sent to nominated contacts so they can also check all is OK.
No proprietary base-station required!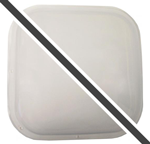 Ivan uses the local Wi-Fi network to connect to the Internet and send alert notifications via email, Twitter & optional commercial SMS to mobiles. Unlike many systems, Ivan does not require a proprietary base station or gateway, just Internet access via the local Wi-Fi network.
Example Uses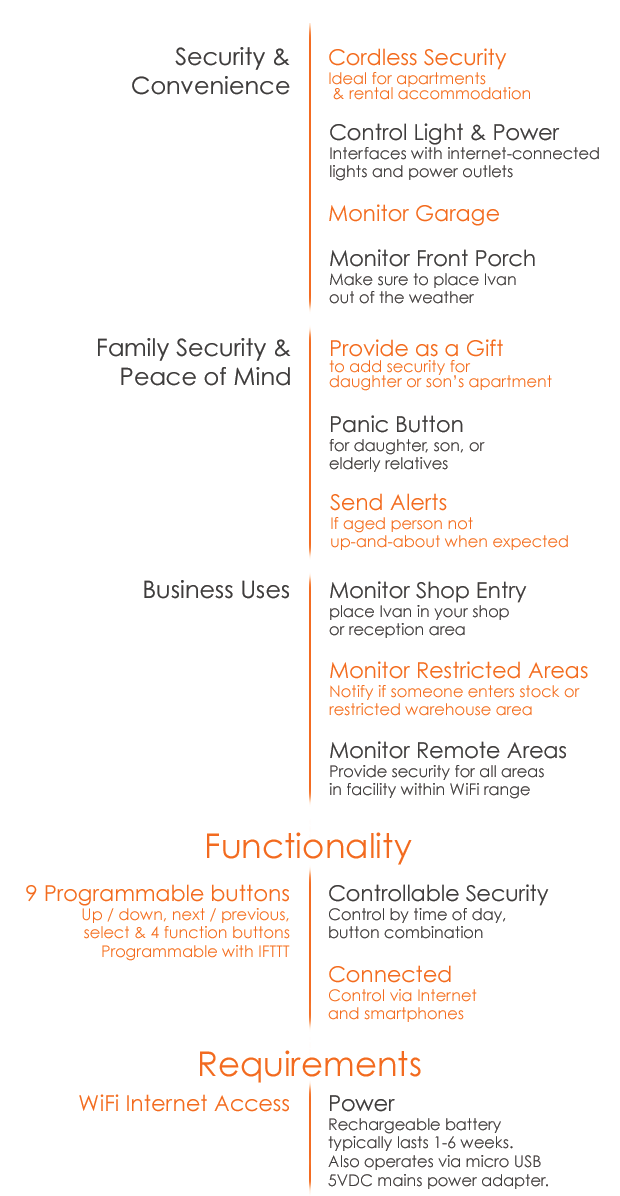 Ivan's genesis
When developing "Ivan" as a concept, we started by dis-aggregating the lifestyle components of our target market. We then considered how we may add value, comfort and convenience to those components. This evolved into focusing on three aspects of life we believe to be of importance to our customers: a convenient lifestyle, personal safety, and home security. To address these aspects we decided to engineer a remote control for internet-connected things; a panic button; and a home intrusion security system into Ivan's capabilities. We avoided including non-core peripherals such as temperature and humidity sensors. Staying focused on our core meant we could offer a product that is affordable to more customers.

Inclusion of a camera was considered. But we believe many customers may find the inclusion of a video camera inside their home extremely intrusive. So we decided not to include a camera.
Our decision to incorporate a rechargeable battery gave Ivan the freedom to operate without cords. This meant Ivan can be placed at a convenient location and not restricted to being within cord reach of a power outlet. We also empowered Ivan with Wi-Fi to communicate with a standard Wi-Fi wireless access point available in most Internet-connected premises. This aspect of Ivan's design meant a costly proprietary base station was not required. This in turn allowed us to set a price point below US$100 and also resulted in the creation of a totally cord-free product, about the size of a deck of cards.
Opportunities for developers
Let us tell you a little about Ivan's hardware and code. This Ivan model incorporates the Photon P1 System-on-Chip and code from particle.io. Ivan's USB port enables developers to re-flash Ivan's firmware with developer's own code or the generic build from particle.io. Naturally, this is subject to particle's terms and conditions.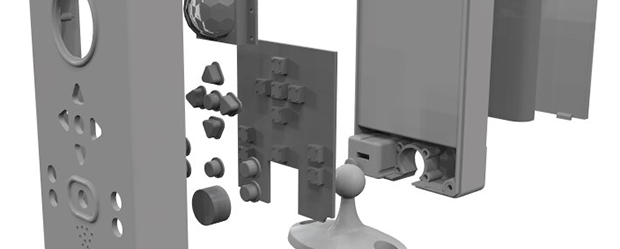 Additional input and output ports
For those that are technically minded and wish to experiment: Ivan provides two analogue and two digital input/output ports. Connectivity to these TTL level ports is via internal solder pads to which one may solder cables. Ivan's base incorporates a snap out panel which may be modified to externalize IO cables. These IO ports interface with IFTTT via particle.io. Use of these IO ports requires a 5 volt micro-USB mains power supply.
Risks and challenges
Our experience in product development tells us that no matter how experienced we may be, and how well we plan, we are always subject to the unknown and to those matters which are out of of control. Examples of the unknown might include an unexpected low yield rate in manufacturing due to contamination. A prime example of a matter out of our control is the Internet itself. Many entities contribute to the fabric of the Internet. At any point in time, something will be wrong with it somewhere. Yet the Internet provides a wonderful service much of the time. Our experience enables us to plan for many variables, harden product to cope with deviations and react appropriately when a curve ball is thrown at us. Where a deviation from the expected occurs, our undertaking is to react appropriately so as to mitigate the deviation and make relevant information available to all concerned.
Our next steps
We've already put in the work to get Ivan off the ground: we developed a working proof of concept, prototypes and printed plastic models. Our timeline below projects how we shall progress Ivan from here to getting an Ivan into your hands.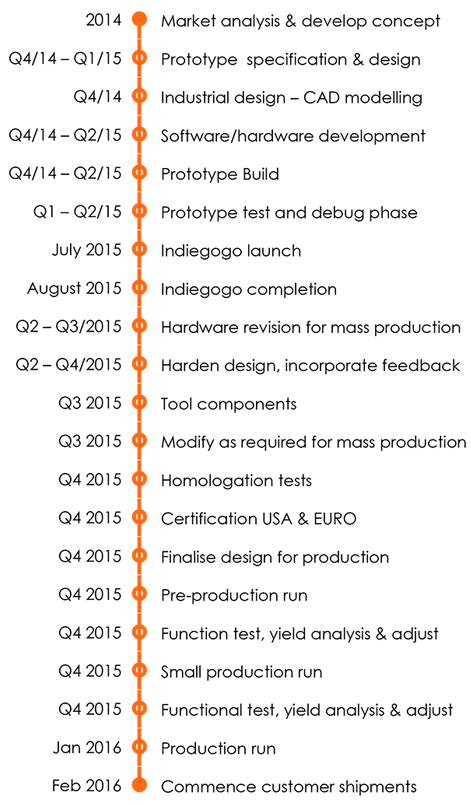 This is where you come in – we need your help!
We know that there's a market for Ivan. But we need you to show your support. If you can see how Ivan can be of benefit to you then check out our reward pack perks, select a pack and please fund our campaign. This will guarantee you'll be among the first in the world to receive an Ivan.