iCrowdNewswire - Jul 9, 2015
Downtown Dancewear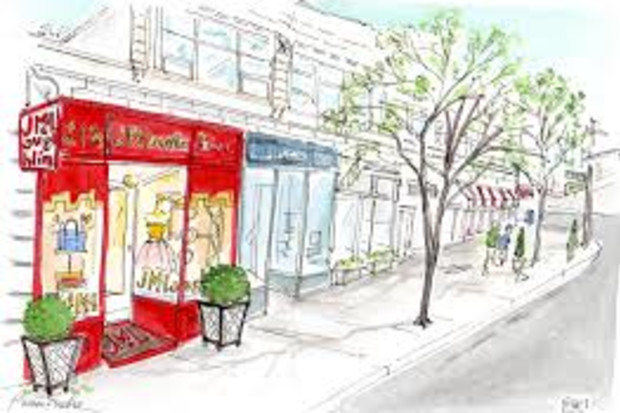 Dream of Downtown Dancewear in Gilroy, CA
I am a mom of amazing twin girls that love to perform and dance. We spend many nights at the dance studio getting homework and dinner between classes. I am a dance mom and I love it! I am active in the community and encourage my children to do the same. This year I was laid off from my job of more than 10 years in the tech industry and now have the opportunity to pursue my dreams. I want to open a store that can give young dancers the tools they need to continue learning and growing in an activity that they love doing.
What We Need & What You Get
We need $60,000 to open the doors. With this campaign are seeking to raise just $10,000 in just 14 days so we can begin working on the store. We appreciate anything that you can give – even $1! We're offering some sweet positive reinforcement starting at $100. With a donation of $100 you will receive a swag bag at our opening night event. If 100 people purchased a swag bag, we would be fully funded and ready to get the Downtown Dancewear started!
The Impact
My vision is to create a store that will be an integral part of the performer's life and our community. Gilroy & Morgan Hill are communities that promote young artists in music, dance, and theater. We have multiple dance studios and teams, cheerleader teams, marching bands and color guards, and children's musical theaters with no local resources for practice wear, shoes, and performance clothing.
All these performer's work hard at what they do and want to feel special. Personal attention, great customer service and exceptional products is what they want and need and that is what I will deliver.
Downtown Dancewear will also be an active and vocal member in the community by supporting local events and organizations working with children in the arts. We will work with local community organizations to ensure we are able to make our products accessible to all children in our community no matter their economic situation by offering discounted, barely used, items so any child in our community that wants to dance can.
Risks & Challenges
The biggest challenges ahead is the online market – the hurdle for most new small businesses. We will have a brick and mortar store, an online store and a personal shopper service to dance studios, trying to open as many sales streams as possible. I am very lucky to live in a community that supports local business as well as knowing that the personal touch can win over the online market.
Other Ways You Can Help
We know that not everyone can or want to make a donation – I totally get that. Every little bit helps though, so you can help by telling your friends about the store, sharing or liking our posts and photos on Facebook, and generally helping us spread the word about the campaign and business!