iCrowdNewswire - Jul 7, 2015
Save Veganized GustOrganics
GustOrganics was an organic meat restaurant and bar in NYC that went totally vegan in November 2014 after me (Kiki Adami) and Paul Chang realized that even organic meat was the biggest player in climate change and health decay. We realized our popular paleo hotspot was pretending to be environmentally friendly and we made the bold decision to risk everything and follow our consciouses. 
#savegusto
Why did we do it? We firmly believe that humans can thrive on a plant-based diet and because we believe that one meal can have a huge impact on our planet and all of society. Because we believe we can stop Global Warming. Because we can stop deforestation and ruining habitats. Because we can stop water depletion and re-habitat the oceans. Because it fuels your soul withgratitude and compassion. 

Each employee watched Cowspiracy and Earthlings.  After 1 year of serious discussions and research we decided that it needed to happen and we made the switch. 
The transition was beyond difficult.  New dishes were arriving everyday and old dishes were being deleted everyday. Cooks were frustrated by the lack of consistency and recipe memorizing. Servers were sick and tired of being harassed by angry customers and cashflow began to diminish.  
On top of losing more than $70,000 in just a few months, old clientele began to harass GustOrganics and its employees and me. 
Dozen's of people took to YELP to ruin GustOrganics reputation. People began verbally harassing servers and bashing us on social media. Paul and I received dozens of hateful emails from frustrated clientele.


I even awoke to angry texts on my private phone on my birthday from a woman with whom I've never met. 
Yet, we pushed on because we had a paradigm shift in consciousness that would not allow us to continue hurting the planet and the animals. 
We joined the plant-based world without looking back. We sponsored events for NYC Coalition for Healthy School Food.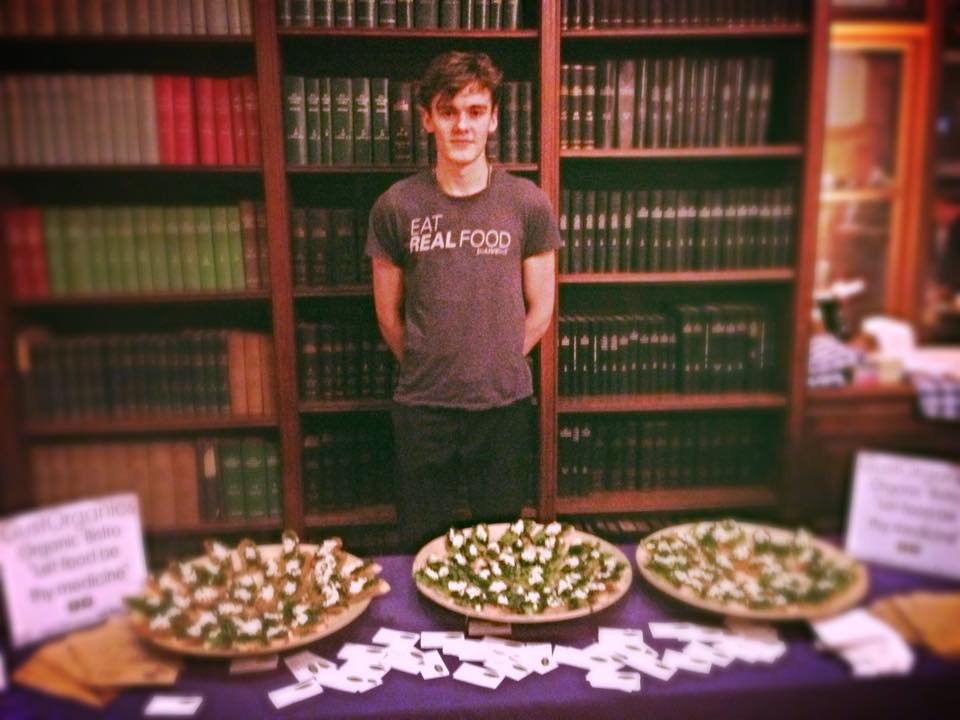 We joined the NYC Veg Fest

We even rescued a Pitbull on death row that we named Bleu and he became GustOrganics mascot. We are praying that GustOrganics can escape its own demise with your help.

Everything was perfect as we embraced a more compassionate life…
Except for the whole thing about our business crumbling.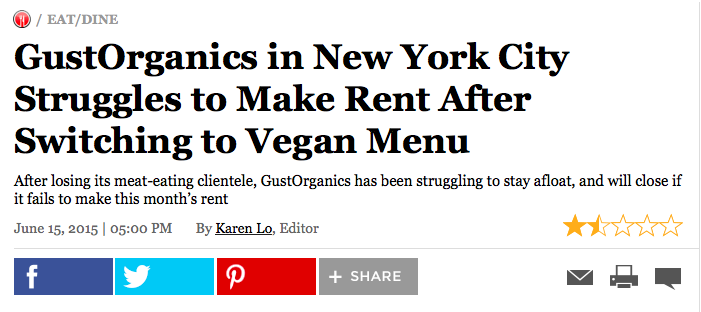 We wrote bloggers, magazines, tweeted celebs, networked like crazy and nothing seemed to work. We began to question our move, but serving meatand dairy again was not an option. We decided if we were going to do this, we would go down fighting.
We knew the food and service was better than ever before due to the feedback from those supporting and reviewing.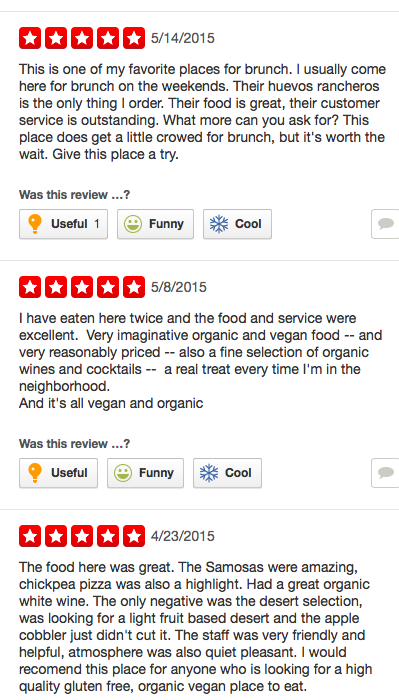 On June 8th, Paul and I calculated all our debts and realized we were in itdeep. We owed two months rent and most of our suppliers were threateningto withhold deliveries. We've been paying on time for years and this is why they allowed us to get to this point.
Our hearts were broken as we finally admitted defeat. In a final attempt I sent a public plea to the conscious army, asking them, "where are you?"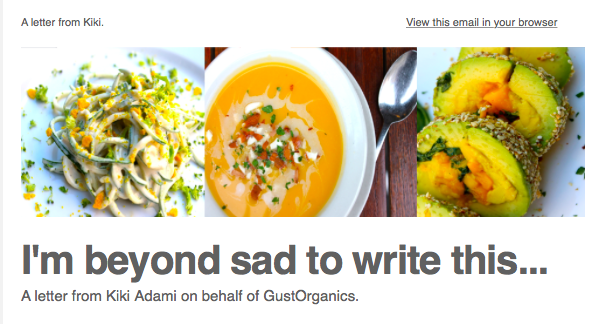 To my surprise, the army came running in crowds. I couldn't believe theincredible response we received. Emails came flooding in with people telling us to stay strong and that they will support us. It was an incredible feeling and we are so grateful for the kind words, alas we still need to pay our rent and suppliers or our doors close by the August 2015 and that will be the end of our story.
We need to raise $80,000 or we will close our doors in August 2015. No one supporting this movement wants to see this happen. We want to create a domino effect and encourage other restauranteurs to be just a boldbecause they know that they can survive and thrive. 
Please help us #SaveGusto. 
#PleaseShare
#LikeIt