iCrowdNewswire - Jul 7, 2015
MusicSoul: Developer of Independent Musical Talent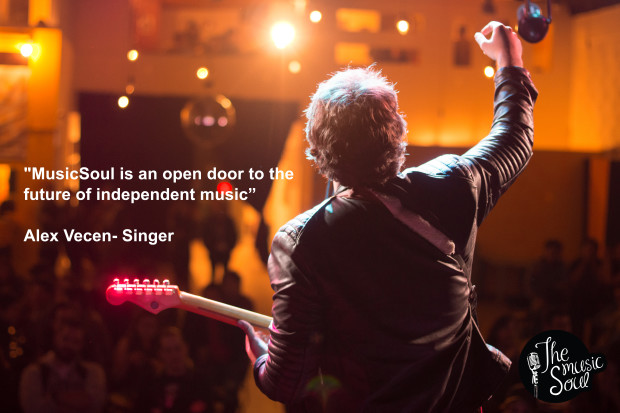 WHAT IS MUSICSOUL?
"The MusicSoul is a developer and promoter of  musical independent talent." The project was started by David Noceda, a passionate of music in 2013 as an idea of social network different to Facebook or Reverbnation that could help new musicians to sell their albums, products and even be hired.
Since 2014, our team is creating a revolutionary proposal that seeks helpmusicians in their development and promotion to ease their  way to success. In over a year, we have managed to bring together 135 musical projects of Latin America on our website by providing presentations, contracts, professional projection and close contact with their fans. 
Our business model is designed to consider three important parts of music: fans, artists and producers, thus achieving contribute to creating an ecosystem for independent talent who want to succeed in their career.
That's why we need your support to continue to fulfill the dreams of thousands of musicians further through the development of a mobile application that will generate royalties and contract opportunities as well as performing concerts online.
Your contribution will be not only for that, because it will allow fans of the independent scene, meet new proposals for high musical value and invest in those that are more to their liking. In addition, resources will be allocated in 100% to the consolidation of our website and the mobile application within one year. Time where you will see the results on a few months, due to the great commitment of our team with the project.
REDEFINING MUSIC
If you are an independent musician or you have friends in the business, surely you'll be interested in MusicSoul.
This year we have launched a campaign to raise USD $ 19,000 for the development and consolidation of our website and the creation of a mobile application (www.music-soul.com).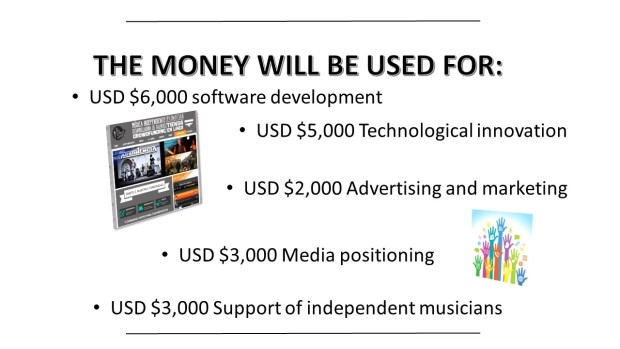 WEBSITE AND MOBILE APPLICATION PROJECT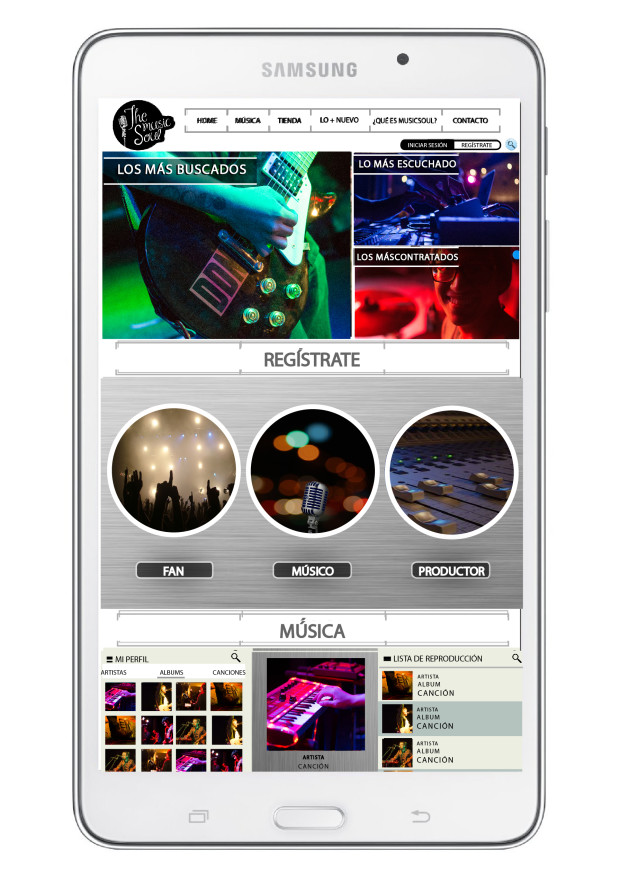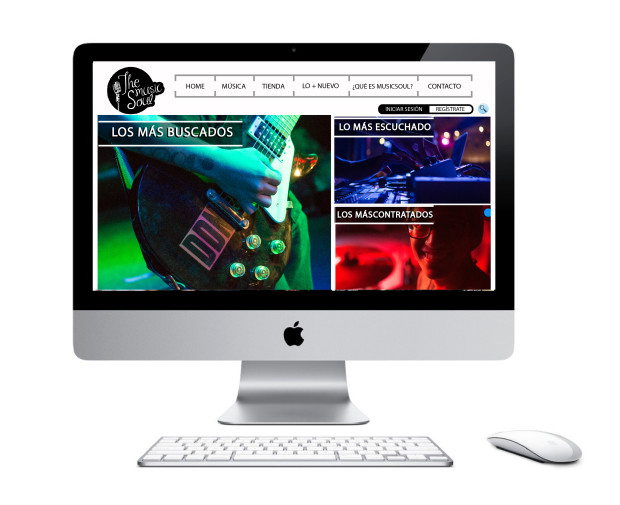 HOW DOES IT WORK?
MusicSoul has created a website for :
Musicians
Fans or followers
Recording Studios
Managers
The platform seeks to connect these four elements to establish some kind of relationship that allows them to develop in the field of music.
There are two types of accounts for musicians.
a) Begginers: They have a free profile in the website, where they can share music, videos, photos and comments.
b ) Semi-professional musicians: This accounts are tested by the quality of the songs and image. If the account is approved the artist obtained royalties for every number of Plays in his songs , as well as gains for contracts or  product sales. Our most innovative proposal are the online concerts, that will allow musicians to receive donations for their followers if the concert is of their liking. MusicSoul will not stay with those gains,  because they will go directly to the musicians.
There are two types of accounts for fans or followers.
a) Freemium: Fans can access to a limited profile of the artist and listen music for 5 hours per day.
b)Membership: followers pay for a suscription  and they can access to an unlimited version of MusicSoul where they have original independent music all day and discounts on the purchase of products. They participate giving votes for their favorite bands and help them to become trends.  With this membership, fans contribute to the career of an artist, so they become an important part of their life.
Recording Studios or Producers have two types of accounts
a) Freemium: Producers can offer their services on a limited version.
b) Membership: Producers offer their services without restriction and MusicSoul handle the advertisement of them on the different platforms to get customers quickly.
Managers are also included in our proposal,  we offer them the posibility to contact groups worldwide and reach agreements to organize concerts together.
SOCIAL IMPACT
Our campaign offers an alternative to the musicians to promote themselves. Currently the most used platforms to disseminate original music are: Facebook, Spotify, SoundCloud, ReverbNation, Youtube and Myspace. However, for beginning artists it is too expensive to pay for advertising to these social networks.
On the other hand, these companies do not offer guarantees to the musicians that they will facilitate its path to success. That's why MusicSoul is a unique space for independent music from different genres, which is committed to make a possitive change into the lives of people through music.
SUCCESS STORIES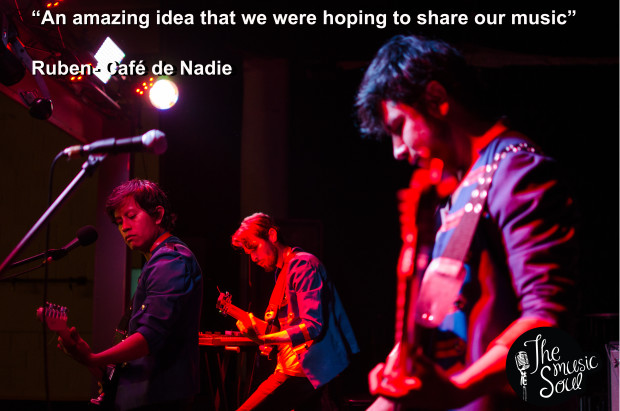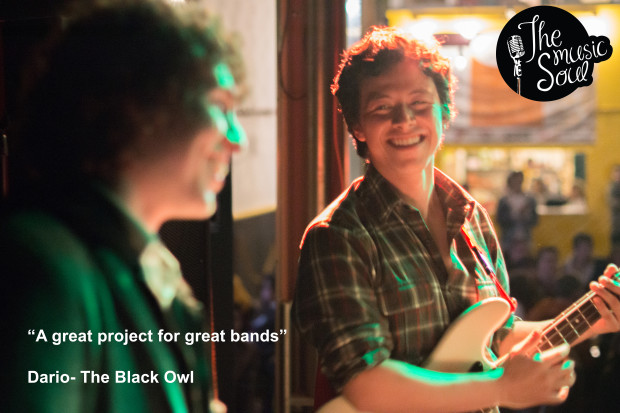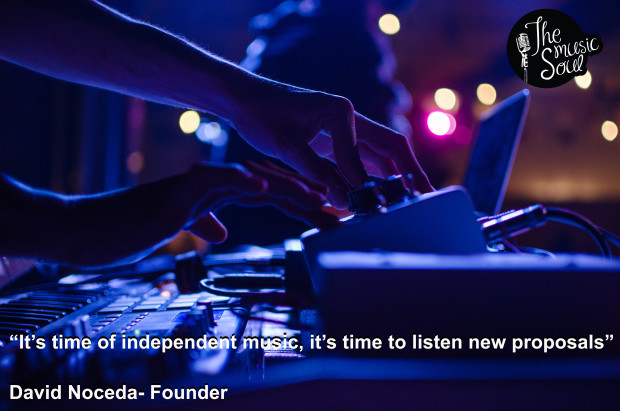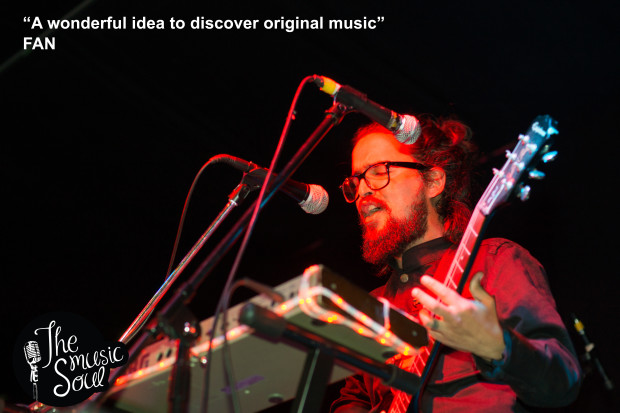 RISKS AND DIFFICULTIES
Since 2014, MusicSoul has faced enormous difficulties. Our first challenge was to develop the website, this because programmers believed that the project was not good enough and would not generate gains in a short period of time. It was then that we started organizing concerts with different bands of Mexico to raise funds to build the website to function as a social network where artists can showcase their music, presentations, videos and even travel on a tour.
At first, some radio stations decided not to support us because we did not have enough resources to pay the advertising fee. Bars and concert halls not trust in our idea and refused to cooperate with us, and we also had to convince many musicians that MusicSoul offered something really different for the independent music scene.
In Mexico the music scene remains in the hands of record companies or the national television, so independent music has to fight against it. On the other hand, bands or solo projects suffer the informality of the promoters or managers who usually steal their money.
MusicSoul has contacted more than 1,000 independent music projects in Latin America, of which only 135 have decided to collaborate with us. These 135 projects have achieved concerts, contracts, recordings and photographic sessions to promote their music.
Our core values ​​are honesty, hard work, discipline , professionalism and respect. That is why we seek only musical proposals that think like us , in addition to seeking to change the lives of people with his songs and positively impact the world.
OTHER WAYS TO HELP
If you like our project you can help us sharing it on social networks. We need our project reaches more people around the world to change the music industry, so invite your friends and family to participate.
You can find our social networks, youtube account and official website at the top. We believe that you can change history as we are doing it.