iCrowdNewswire - Jul 6, 2015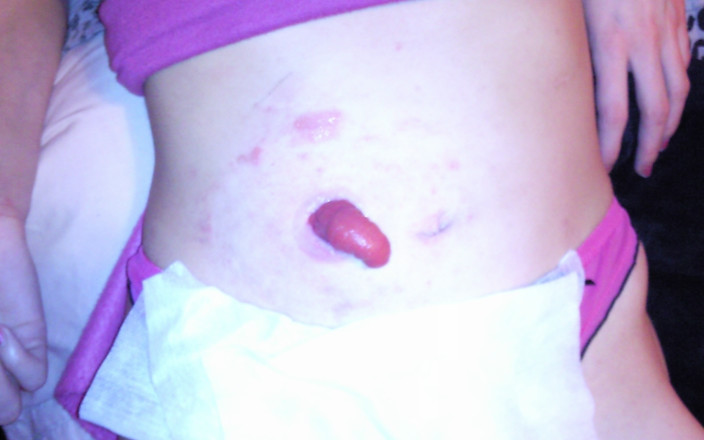 Hello, I am Faye, I am just 34 years old. Ten years ago, I was diagnosed with a hereditary disease called Familial Adenamotous Polyposis which led to Colon cancer. Over the years I have needed many radical surgeries to remove half of my intestines, attempting to rebuild them but ultimately failing to do so. I lost so much weight I almost died, after going down to 4 and a half stone, I was prescribed an anti-depressant, Sertraline,  for being 'so sad' (because i was ill) which caused extensive internal bleeding, requiring hospitalisation and a huge blood transfusion after red blood cell depletion. At present, I have now regained my weight, stopped the 'anti-sad' tablets and am doing well. Unfortunately though, the long term irrepairable damage is done, meaning I will live with a stoma (ileostomy) for the rest of my life…but at least I am alive!
I had an MRI scan last year and a tumour was found on the scar tissue on my intestines, Unfortunately, this cannot be removed, but.. it has also not grown anymore in the last 12 months so I live in hope that it will stay that way.
All the while, our son Christopher has also been chronically ill since he was born 11 years ago. Christopher has Intestinal Lymphangiectasia, which causes immune-deficiency, chronic lung disease after years of constant infections, intestinal pain and slow growth, to mention just a few of the problems.
Another thing we have to deal with is Christopher and the other children. Because my illness was genetically inherited (from my dad), our children also have a 50/50 chance of inheriting the FAP gene too. They will all have to be councelled, genetically tested and treatment/surgery if and when necessary, and as a family we have decided that we will not, and can not, waste another moment of our lives, but rather make the most of what we have, while we still have it.
It will take time to get over the many changes to our lives and Christopher will continue to need extensive treatment for life, including hours of injections a week, Chest massage therapy, nebulisers, daily antibiotics and other medications. But all this would be a lot easier to deal with if the whole family was in a better environment, where Christopher could play outside, without fear of constant asthma attacks and physical strain of the hills and moors around our current home, not to mention the social issues of bullying due to his small stature (caused by malabsorption and vitamin, mineral and calcium deficiencies in his early years), and the antisocial problems of the area.
I would to able to take it easy and recovery after the 7 operations I have had and steadily come to terms with the life long changes, while my loving husband Jason will be able to start his own carpentry business to support us.
Please help us reach our goal and put the last 11 horrendous years behind us. Because Christopher and I have been so ill for so long, Jason has been our full time carer for 11 years, unable to amount any savings. If we manage to raise the funds needed, we would move to a small village in northern Belgium, where we already have friends. A place where we can enjoy our time together, rebuild our lives in peace and hopefully live better lives. The funds would be used to pay for travel and removal costs, deposit and rent in advance to enable us to settle in whilst Jason starts earning a new living to support us in the long term.
Join me on facebook – https://www.facebook.com/FayeandChristopher
Read more about Christopher at http://www.christopherdiamond.yolasite.com/my-story