iCrowdNewswire - Jul 2, 2015
27 Crags – Rock climbing app
We run 27crags.com. It is one of the world's largest online rock climbing topo services. Our users have repeatedly asked us for a mobile application. 
Well now.. we have designed an app to meet the needs of every badass rock climber.
Key features of the app:
Offline mode allows you to access topos without an internet connection 
GPS features help you navigate to the crags
The to-do list keeps your goals and projects in order
The tick tracker shows your progress on boulder, sport or trad ascents
Intelligent route search shows you the most suitable climbing locations on a map
Photo sharing helps you become the coolest climber on social media
Premium topos made by local climbing professionals

A bad Internet connection in the mountains or a dense forest will no longer stop you from accessing the high quality topos 27crags.com offers.  
While still at home, you can download topos onto your smartphone…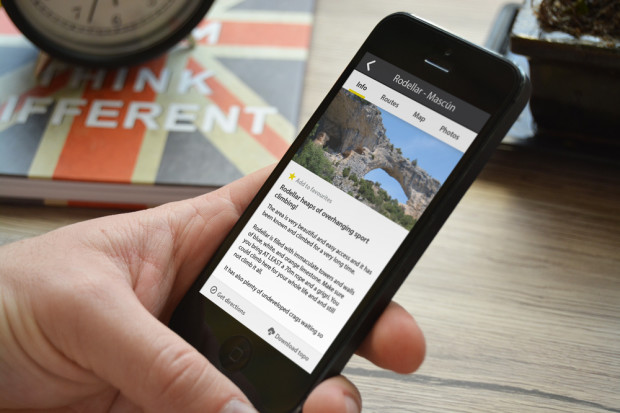 … and use them offline regardless of where you are…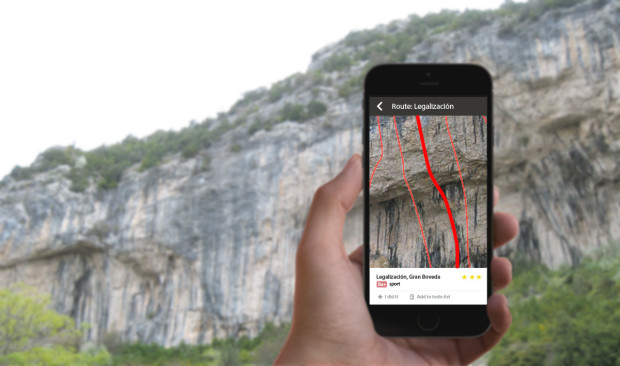 .. and we mean anywhere you are.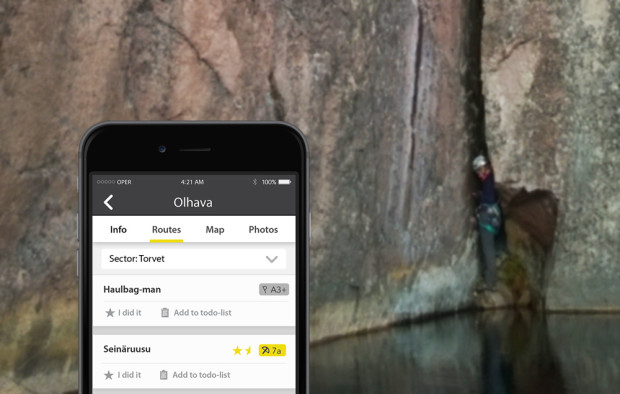 GPS features help you navigate your way to the crag or boulder. No more wasting hours wandering around.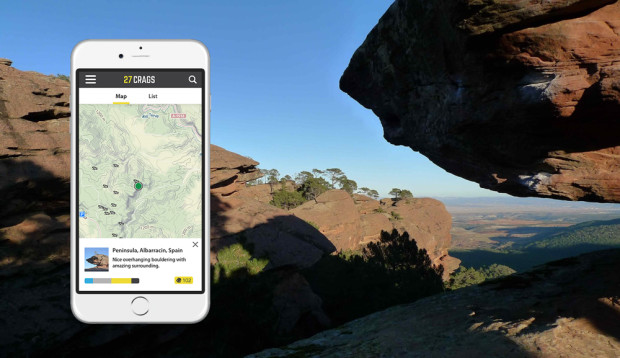 Plan your future climbs and add them to your to-do list. You can see the routes on a map and access them easily.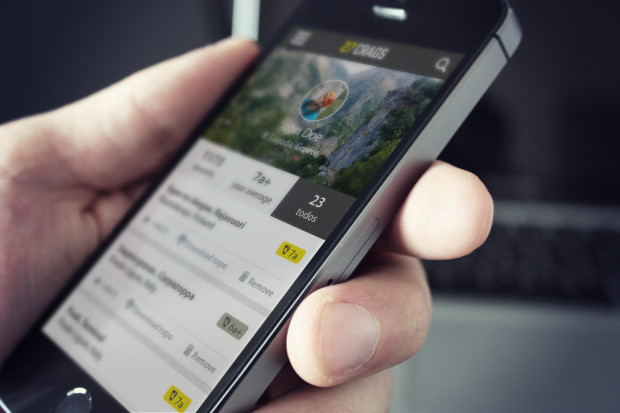 Follow your progress as a climber with the tick list.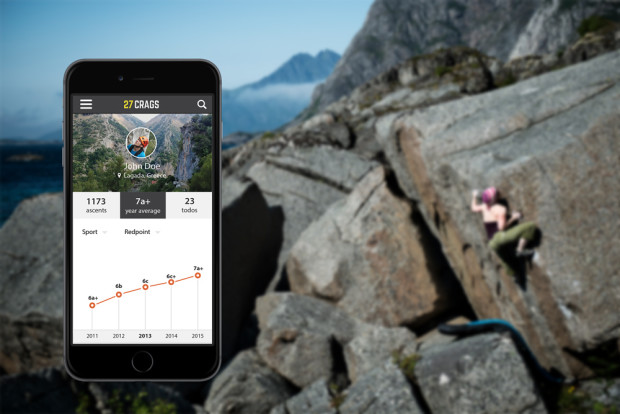 The intelligent route search shows you the most suitable climbing locations on a map. The search adapts to the routes you have climbed most recently and makes individualized suggestions for possible next projects or crags.

After a hard day of climbing you can share your heroic sends and artistic pictures with the climbing community. If you can't climb as hard as your friend, you can always be the guy/girl who takes the best climbing shots, right?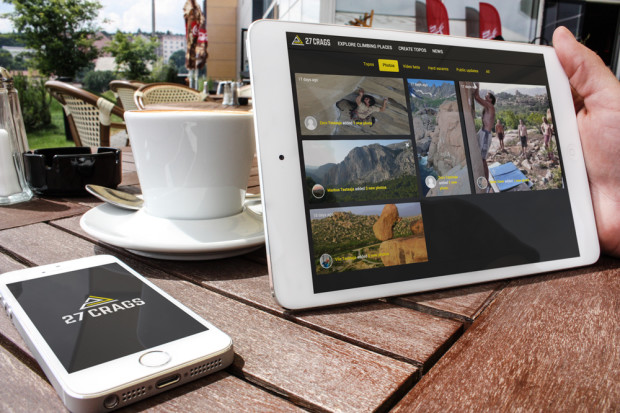 At present 27crags.com has over 130,000 routes listed in its public database.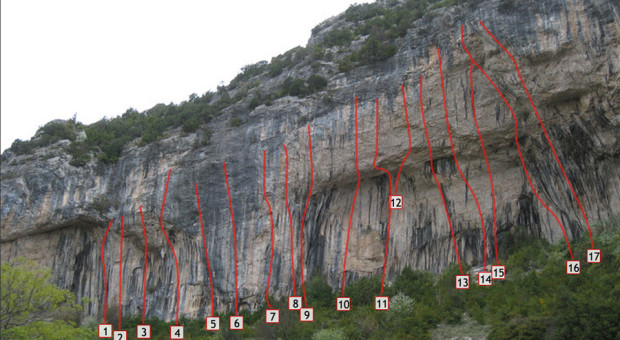 We are currently developing a premium topo database, which contains high quality rock climbing guidebooks from European countries made by local climbing professionals. 
You don't need to buy a local climbing guidebook anymore. We co-operate with the locals. By using our premium topos, you will also support the local climbing professionals to bolt new routes in their area. 
The premium topo database and locations will be published by the end of 2015. 
---
Let's collaborate to make the best climbing software ever!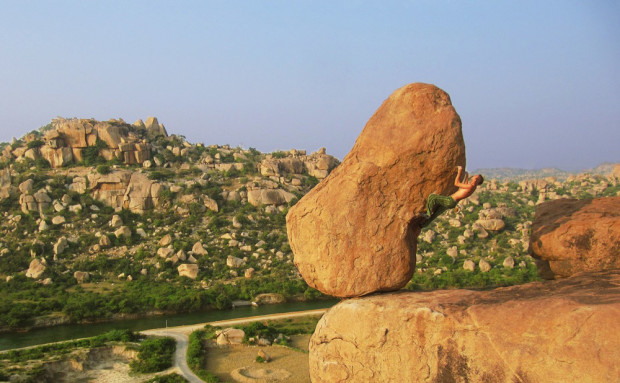 To reach our goal, we need your support, thoughts and comments on the project. Select a perk and order a subscription of the app in advance. The subscription will allow you to:
use the 27 Crags app with full features for 3, 12 or 36 months
access to our Premium topo database
Together we can create a climbing app that we all love using!
Where will your money go?
5% will go to Indiegogo
5% will go to PayPal
90% will go to the development team's salaries while they are out of their daily jobs
We commit to making the app for you professionally and with love and passion for climbing.
When will the app be available?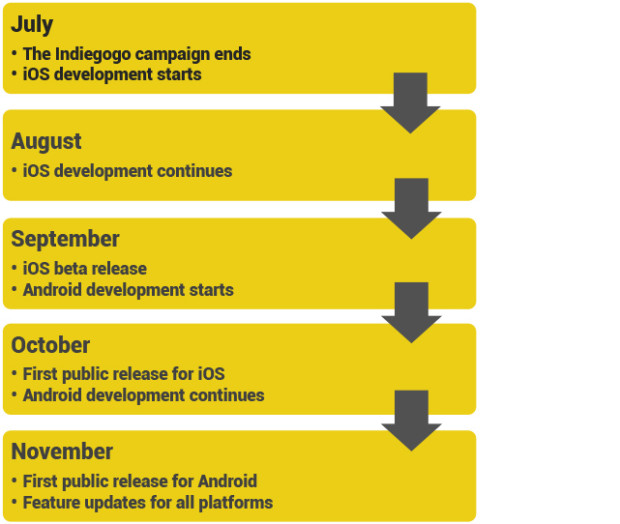 Development will start according to schedule if our goals are met. First public release may not contain all of the features mentioned above but those will be delivered to your app before the end of the year 2015. 
Our campaign goals
20,000 € will allow us to create an app for iPhone/iOS devices
40,000 € will enable creating an app for Android phones
60,000 € will significantly speed up our development process and allow us to make more features to the app
The greater goal we achieve, the greater possibilities we have to get funding from other sources and investors.
With your help we can guarantee the continuous development of 27crags.com.
Other ways to help us:
Tell your climber friends about the campaign
Share this campaign on Facebook or Twitter