iCrowdNewswire - Jul 1, 2015
Scrubba – The most functional travel day pack
This daypack is also a washing machine!
In 2012, we first unpacked the Scrubba® Wash Bag with outstanding support from the Indiegogo crowd. We are now excited to bring you a new product, the Scrubba™ Wash Pack. 
As an avid traveler Ash Newland, the founder of the Scrubba Wash Bag, was motivated to evolve his concept further and develop a product that would be the most versatile travel must have, continuing to help people travel clean, light and free.
So, whether you are seeing the sites of Paris, kayaking the waters in Hawaii or climbing to the peak of Mt Fuji, the Scrubba Wash Pack allows you to go anywhere, do anything and end the day clean.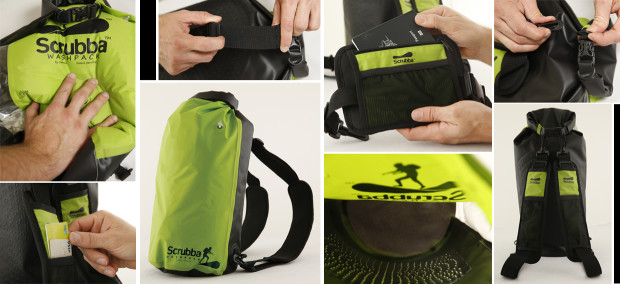 The Scrubba Wash Pack is your ultra-functional daypack featuring a flexible internal washboard with hundreds of nobules that give you a machine quality clothes wash in a matter of minutes.
It has adjustable straps allowing you to wear it as a backpack or messenger-style sling bag, a waist strap and easy access pockets on the shoulder straps and pouch, plus an abrasion resistant back panel for added durability. 
You no longer need to travel with a daypack, a dry bag and dirty clothes. TheScrubba Wash Pack is your versatile and weatherproof pack by day and your environmentally friendly and effective washing machine at night.
"Most travellers pack a daypack already, why not pack a lightweight one
 that is versatile, weatherproof and can wash your clothes!"
– Ash Newland
Go anywhere, do anything and end the day clean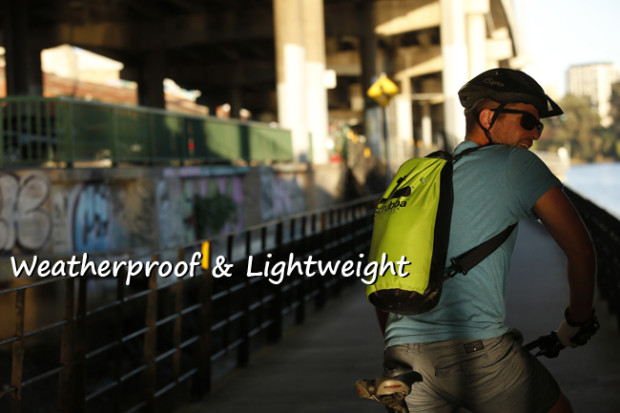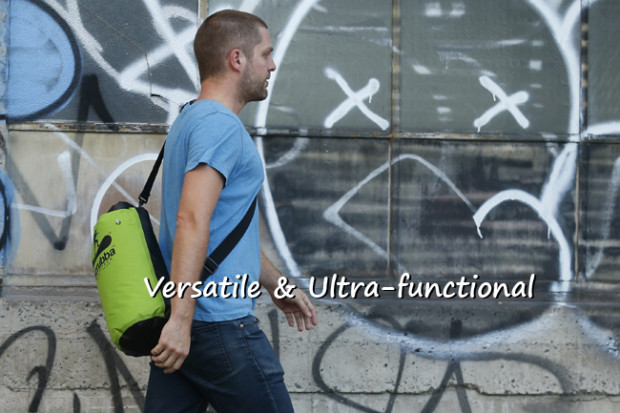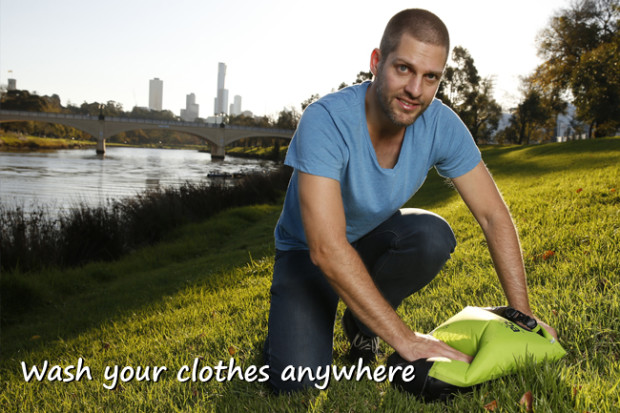 Features of the Scrubba Wash Pack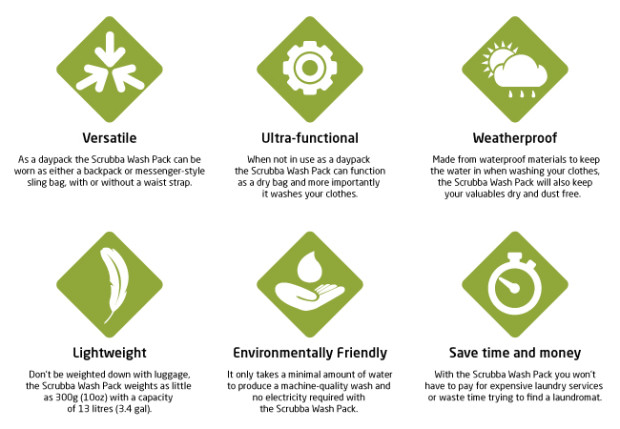 It's more than just a daypack or dry bag
What sets the Scrubba Wash Pack apart from other lightweight daypacks and dry bags, is it can also wash your clothes.
Tens of thousands of travelers & campers have experienced firsthand the quality wash our internal flexible washboard delivers as part of the Scrubba Wash Bag.  The flexible washboard results from a fusion of old and new technology, bringing the washboard into the 21st century.
With hundreds of nobules incorporated into the Scrubba Wash Pack, you have a machine-quality clothes wash in a matter of minutes.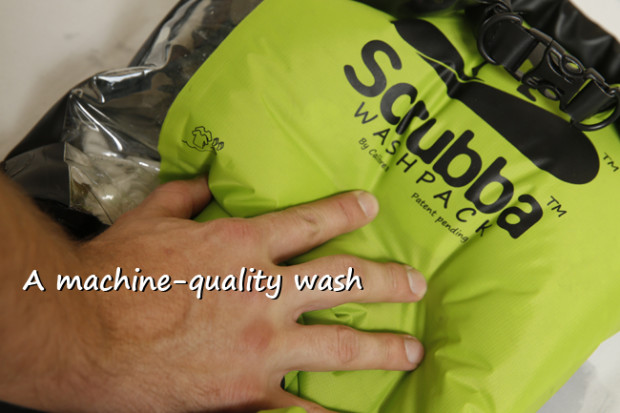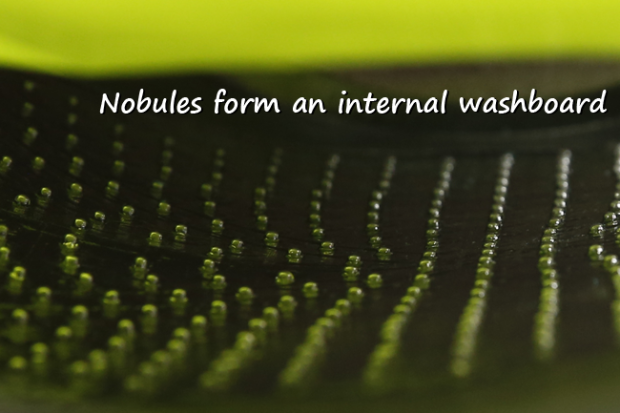 7 easy steps to clean clothes

What is the Scrubba Wash Pack made from?
The Scrubba wash pack is made from a strong but lightweight 40 denier nylon fabric with an abrasion resistant 210 denier nylon fabric base and back panel.
The internal Scrubba washboard, viewing window and lining are made from high-quality polyether urethane to provide resistance to hydrolysis (water damage), good chemical and microbial resistance and low-temperature flexibility.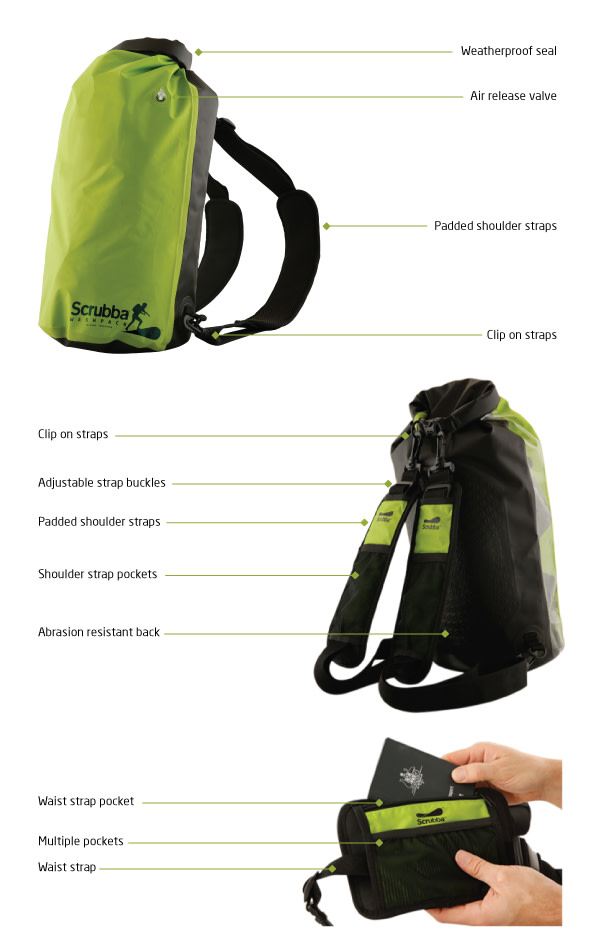 Help us to help people Travel Clean, Light and Free
To make the Scrubba Wash Pack the ultimate travel item we need your help.
Funding raised from our Indiegogo campaign will go in part to the production and delivery of our Scrubba Wash Pack, so click on one of the perks to the right to get a Scrubba Wash Pack at a great price and join the Scrubba Wash Pack crowd of people who go anywhere, do anything and end the day clean.
You can also help us spread the word about the Scrubba Wash Pack with friends and family who like to travel. If you have any questions, comments or suggestions: Email us at: Info@thescrubba.com
Also don't forget to like and follow us for all the latest information on all things Scrubba.
"We had such a great experience with crowdfunding when we were
making the Scrubba Wash Bag. As well as raising the money to get the 
product off the ground, it helped us build a real community. 
We're looking to Indiegogo to help make this new one a reality,"
-Ash Newland
Indiegogo Referral Program
Thank you for supporting the Scrubba Wash Pack. Please take a few minutes to help us spread the word through email and social media to earn referral rewards.  
Here's how it works:
You earn $10 USD in Scrubba credit towards our campaign every time one of your referrals purchases a Scrubba Wash Pack! 
Once the campaign is over, we will apply this credit to your account, giving you a refund off your purchase, (up to the purchase price).
An example of how it works:
If 5 of your friends purchase a Scrubba Wash Pack then you will be credited $50 USD. That's right… you can get yourself a Scrubba Wash Pack for half price by sharing our campaign.
Click HERE to find out more on how to use your unique code and be part of our referral rewards program.
Thank you for your support – The Scrubba Team
*Shipping
Free international shipping is included with the perks. For Australia, the US, Canada and European countries shipping is estimated at 5-20 working days.  For shipping to other destinations, shipping may take several weeks though we anticipate most orders will be delivered within around 20 working days.
All orders will be shipped internationally so please bear in mind that import fees and duties may be payable and are the responsibility of the purchaser.  Please inquire with your local customs authority for fees that may be applicable. 
Other Information
The Scrubba Wash Pack is an innovative product of Calibre8 Pty Ltd.  Patented in Australia and New Zealand.  Patent pending internationally.  The word Scrubba, the Scrubba logo, the slogan 'travel clean, light and free' are trademarks of Calibre8 Pty Ltd.