iCrowdNewswire - Jun 29, 2015
Pura: A Smart Water Fountain For Cats


A beautifully crafted and ergonomically designed smart water fountain for cats that is easy to clean, encourages better water-drinking habits and helps you keep tabs on your kitten's water-intake right on your smart phone.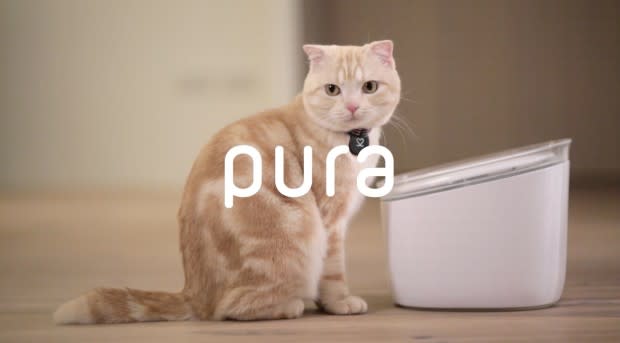 ---
Let's face it, curiosity doesn't kill a cat, dehydration does.
In fact, urinary system diseases are one of the leading causes of death. According to statistics, 46.8 % of cats have suffered from urinary system issues such as urinary calculus, cystitis, renal failure or urethral obstruction at least once in their lives. 

---

Automatically monitors how much water your cat drinks
PURA can accurately detect and calculate the water-intake of each cat. We spent an enormous amount of time perfecting the stability of our hardware with unique algorithm. Now, even flowing water can be accurately measured.
---
Bright, Minimalistic and Ergonomic Design
Our design greatly decreases the neck stress for our furry friend and creates a joyful water-drinking experience without wetting their whiskers.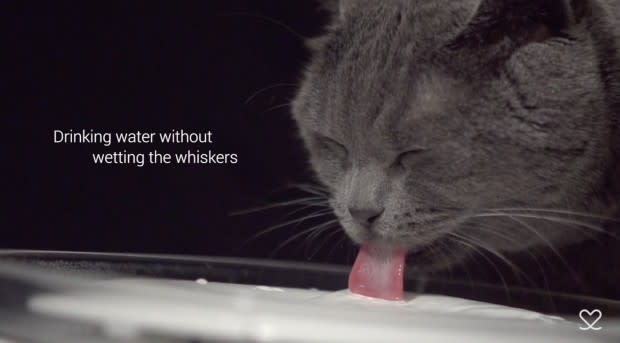 ---
Easy to Refill: Hassle-Free & Patent-Pending Water-Changing System
Fifty thousand germs would be generated each day if the water feeder is not cleaned daily and would result in cats' unwillingness to drink water and therefore affect their health. NoaCare's hassle-free water-changing system makes it easy for water changing and refills. It is safe, easy and intuitive.
---
Multiple Puras for Multiple Water Sources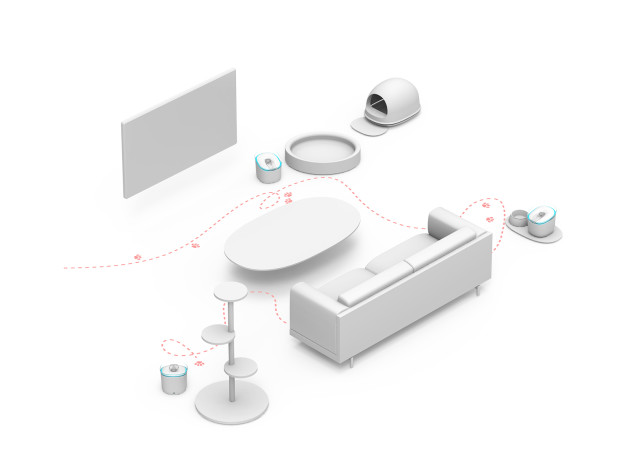 Cats are wired to be adventurous and it is in their nature to find multiple water sources. By placing multiple Pura at various locations of the household, it increases the chance for your beloved kittens to drink more water. In addition, Pura's auto sync feature allows all Puras to be connected and automatically sync the data to your phone. The more Pura fountains you have in the house, the better chance your kitten would drink more water and the better you understand his or her health.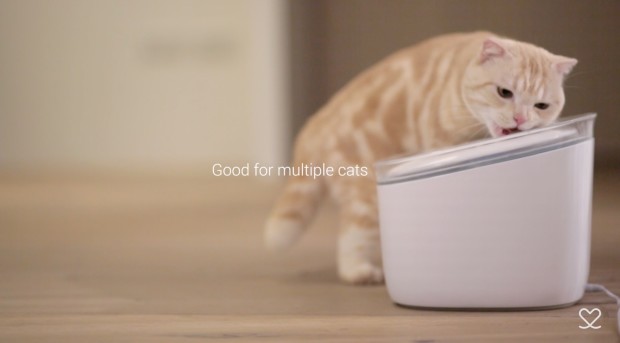 ---
Pura App:  Keep Tabs On Your Cat's Water-Intake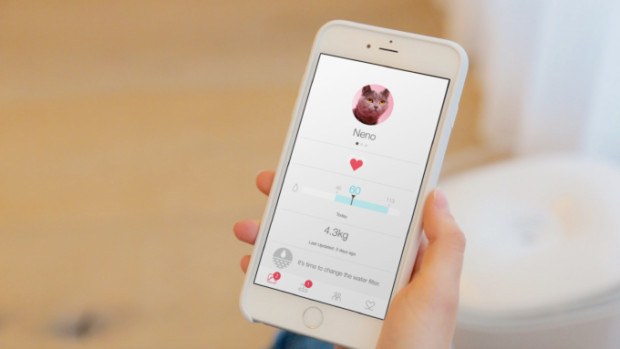 Pura allows cat owners to monitor the water-intake of their beloved kittens and determine if he or she is having enough water even when you are not around. Based on the profile info you enter for your cat on the Pura APP and the analytics of his/her water-drinking activities, the Pura app will offer you relevant health suggestions and alerts for your kitten accordingly. With Pura, you can prevent underlying health issues and seek veterinary care for your cats even before it is needed. Now you can spend more quality time with your beloved kitten which brings so much joy to your life.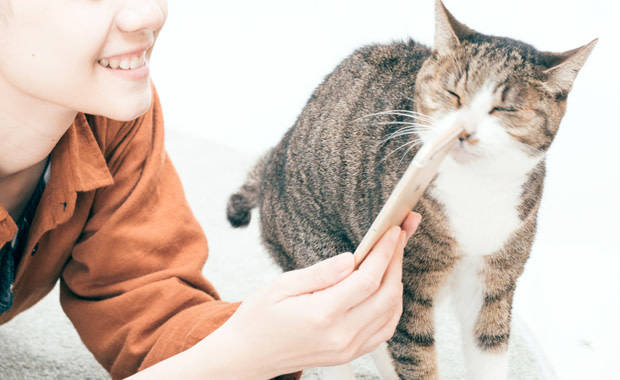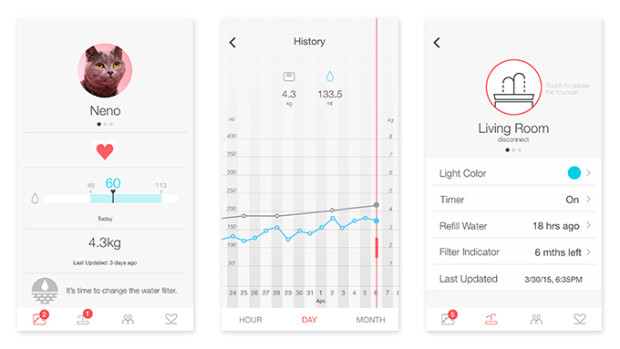 Features of PURA App
Cat Profile
Required Water Consumption Calculation
Water Consumption History  
Affection Level
Abnormal Behaviour Notification
Daily Water Changing Reminder
Filter Change Reminder
Cat Care Tips
Affection Level Ranking
Pura LED Light Options
---

While most of the water containers in the market are difficult to clean and needed to be checked constantly for contamination and staleness, Pura's intuitive design makes cleansing and changing water an easy task. No more excuse of being lazy.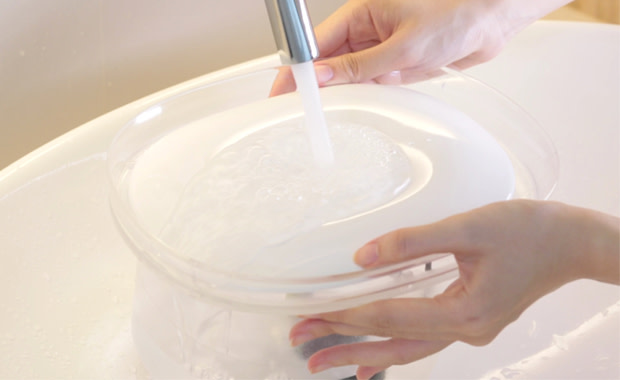 ---

Ancient cats lived in the deserts and they acquired the necessary fluid from their preys. These preys contained about 70% of water which is the major water source for cats. Because of that, people often make the false assumption that cats don't need water or they are afraid of it. However, the truth is, they do need water but they just don't know it. 
Jumping to present days, cats now eat a lot of dry food which has low water content (only 10%) and they need extra water to maintain a healthy body. As a result, for cats who do not like to drink water and only eat dry food, they'll be more likely to suffer from inadequate water consumption and develop urinary issues, renal failure and even kidney deterioration. All these can lead to critical health condition of our beloved cat and it is not something we want to see.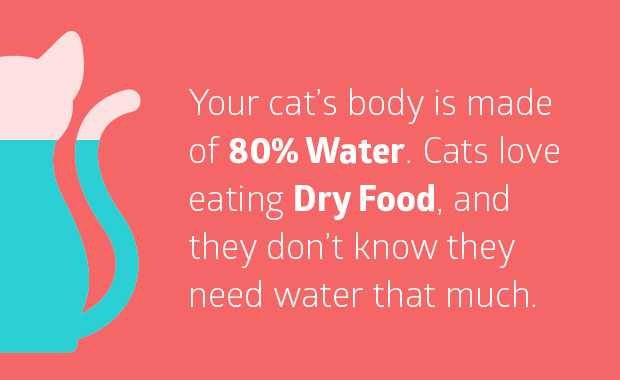 ---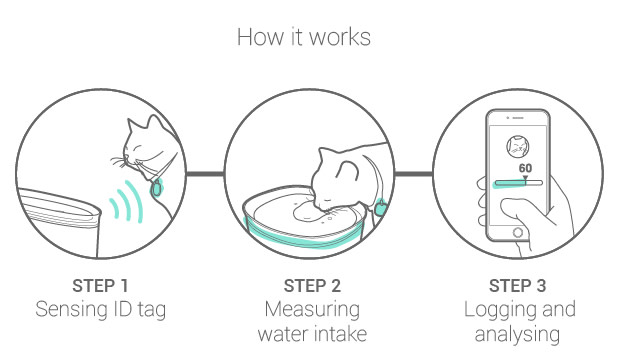 ---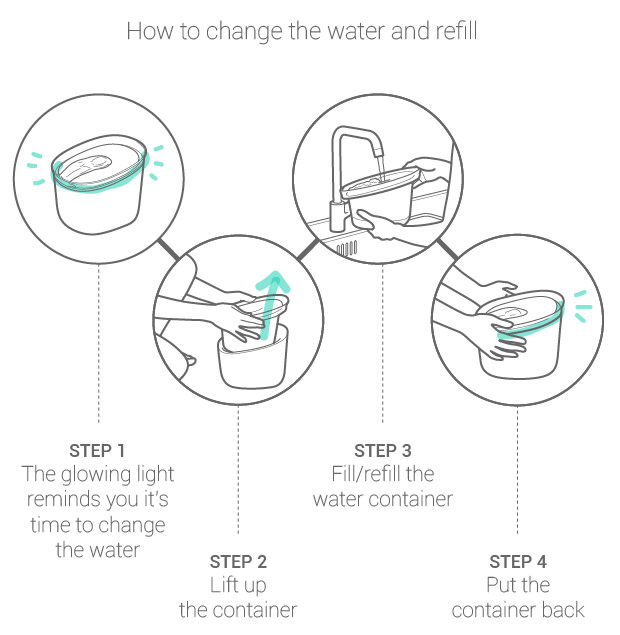 ---

Pura is an advanced smart water feeder with artificial intelligence, sensing and robotics.
In order to provide the best solution for our loving cat owners, we optimized our AI algorithm and Bluetooth 4.0 BLE communication protocol and were able to reduce Pura's cost by 75% and allow it to be possible for mass production. We also embed a flash memory to log cats' water-intake. Pura also has a built-in Real-Time Clock/Calendar (RTCC) with backup battery so that data can continuously be logged onto the flash memory for at least half an year even without power.
---
NOA Collar ID &  NOA 360 Cat Sensing Technology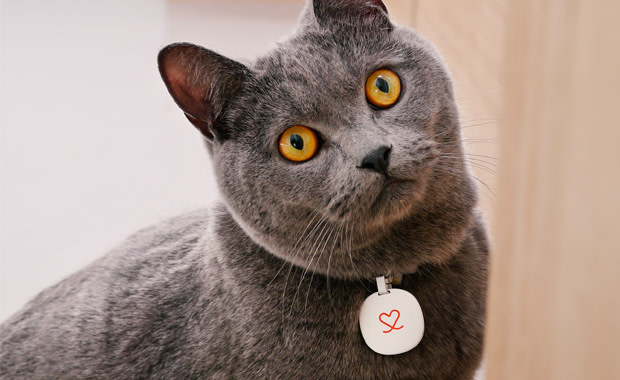 With the NOA Collar ID and the Noa 360-Degree Cat Sensing Technology, even if you have multiple cats and multiple Pura fountains, Pura App can still keep track and monitor the water-intake status of each cat. The Noa ID is a sleek and cute pet collar that is waterproof and dust-proof. Think of it as an ID card for your cat. Once it is synced with Pura, Pura will recognize the ID and transfer necessary information about the kitten's fluid-intake and feeding habit to the Pura APP. Everything is neatly logged. No more fumbling through messy hand-writing or missed entries on your pet logs. 
In addition, Pura's AI Sensing Filter Technology can auto-detect the followings:
Which cat is drinking?

How much water does each cat drink?

What time does your cat drink water? 
This smart AI Sensing Filter Technology has greatly decreased the insufficiency caused by regular waterfall vibration and is able to accurately calculate the amount of water your cats drink. The AI technologies behind Pura is the key to taking care of your cats' health.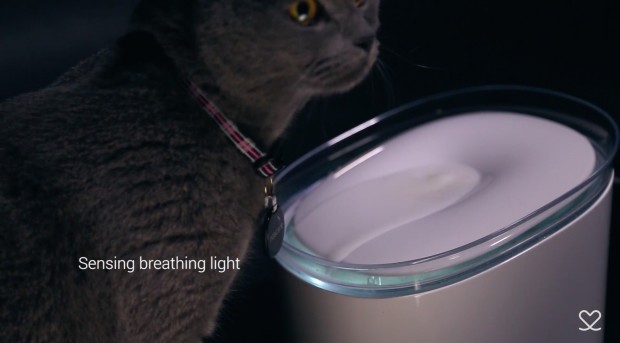 ---
Specification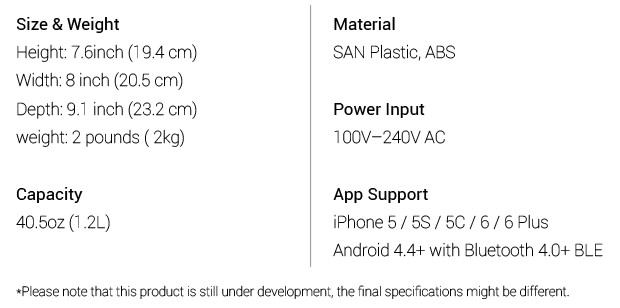 ---

We started Pura with a heavy heart.
15 years ago, Neo, our beloved Design Director lost a family member due to acute renal failure, Moka, the cat he has had for 14 years. It was a difficult time for him and the family and we are sure he wasn't the only one who has ever experienced that pain. 
According to statistics, one out of four (25%) cats suffers from kidney failure due to the lack of water intake.
With insufficient knowledge about pet care, it is easy to miss out on the opportunity to prevent, discover illness and seek veterinary care before it is too late. Without a monitoring device and appropriate logging, it is hard to know what really has been going on with your pets and the trip to vet clinic will only make you even more frustrated.
15 years have passed, we still felt like nothing has been done to remedy the situation and that is when we started the mission to make a change. As cat owners ourselves, we took it to heart to create something that is what we would want for our cats and Pura is exactly that.
As of now, we are an efficient small team working our way to ensure we've done everything in our power to make things right when it comes to developing Pura for our cats. This is a life-long mission and we are hoping that you'll be joining us on this exciting ride, giving us feedback, suggestions and support to make it even better. Let's give ourselves and our beloved kittens the quality of life they deserve.