iCrowdNewswire - Jun 29, 2015
WATCH VIDEO: http://bit.ly/mythostrailer
The Great Old Ones are awakening!
Indie developer Blackland Games has announced crowdfunding campaign of their PC-title Mythos The Awakening in Friday 26.2. Company is set out to raise 80,000€ on IndieGoGo to finish the development and to bringing game to Steam.
Mythos – The Awakening is a turn-based RPG inspired by H.P. Lovecraft's horror fiction stories. Combining boardgame-like mechanics with roguelike gameplay, the game offers dozens of hours of unique playtime with randomized content and frequent updates. So the gameplay is different everytime.
Blackland Games is Formed by experienced developers from Finland. Blackland Games have been in industry around 2 years, during those 2 years Company's first title Planetary Guard: Defender was launched to all major mobile platforms. the game received positive reviews and compliments with it biggest success been in Chinese markets. Now the team are coming back on their roots to PC-game development and enthusiasm of H.P. Lovecraft's works by developing Mythos the Awakening.
Features
• Classical turn-based card combat
• Story driven encounters and multiply solutions
• Ancient One paced gameplay, use force against Cthulhu and be cunning when facing Hastur
• Many investigators with vary professions to choose
• Global phenomenons and mythical beasts to fight
• Solve mysteries and banish Ancient Ones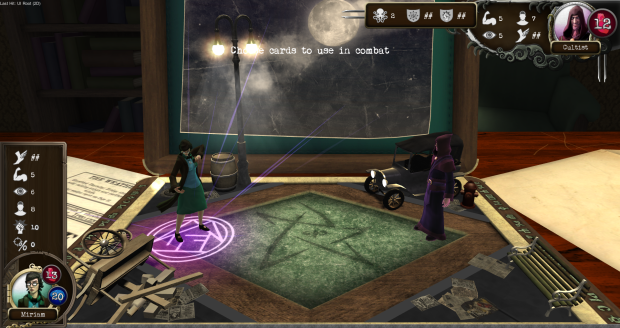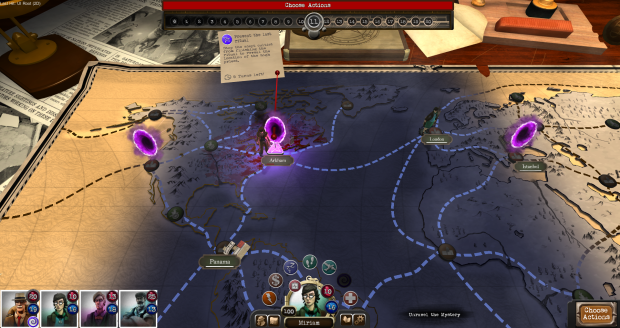 There is more information on IndieGOGO site and the press kit.
Links