iCrowdNewswire - Jun 24, 2015
Ferguson Brewing Co. Employee Fund
Help Support Your Local St.Louis Brewery!
On Friday, June 19th, the Ferguson Brewing Company was badly damaged by a fire that started in the kitchen overnight.  The kitchen was completely destroyed and the rest of the building suffers from water and smoke damage. Thankfully, no one was injured, but the brewery and restaurant are now closed indefinitely.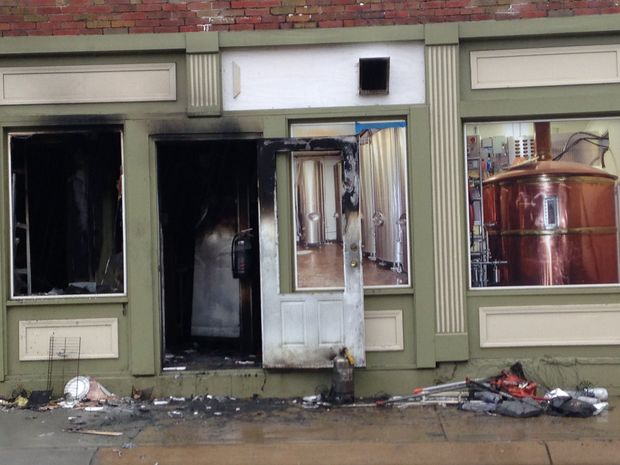 Photo by Kim Bell, St.Louis Post Dispatch
The Ferguson Brewing Company has been an important part of the St.Louis beer scene for years and an anchor of great food and beer and community in Ferguson. While there are many unknowns in regards to timing of rebuilding and moving forward, right now the only certainty is that the employees of Ferguson Brewing Co. don't have a job to come into and this fundraiser has been formed specifically to benefit them.
This fundraiser is being overseen by the St.Louis Brewers Guild, a non-profit 501(c)(6) whose mission is to support its over 30 local member breweries and promote our city's beer scene. Ferguson Brewing Co. and its employees are part of our family and they need our support right now. 
Everything donated will go directly to the employees of Ferguson Brewing Co. 
For more information on Ferguson Brewing Co. visit:www.fergusonbrewing.com
For more information on the St.Louis Brewers Guild visit: www.stlbg.com