iCrowdNewswire - Jun 23, 2015
SAVE ALMA RESTAURANT
DEAR FRIENDS, FAMILY, COMMUNITY
We extend to you today because we need your support. 
#SAVEALMARESTAURANT 
#SUPPORTSMALLBUSINESS
OUR STORY
Alma has been a community effort from the time of its inception. Three years ago, we opened Alma Restaurant for less than $50,000. We built Alma with our own hands — without investors, relying only on resourcefulness, donations from friends and community and a very small crowdfunding campaign – to give life to our vision for a sustainable, local small business amidst the revitalization of downtown Los Angeles.
The intimacy of the project — this grassroots approach — has allowed us to take risks opening this tiny 39-seat restaurant on the fringe of downtown LA. The restaurant is our anchor, our base and our home; and yet we also believe in Alma to be something more than just a restaurant. 
We have gone deep in building connection to our farmers and purveyors to advocate for health and reformation of our current food system. We launched the Alma Community Outreach Program 501(c)(3), an ambitious nonprofit outreach program providing wellness curriculum to students and their families in LA's public schools. With the partnership and help from our farmer and forager, Courtney Guerra, we built Flower Avenue Garden, an urban garden in the middle of Los Angeles from which we source ingredients. These efforts and successes are born out of our reaction to America's current food system and our own movements toward a more sustainable and accessible food model for our community and nation.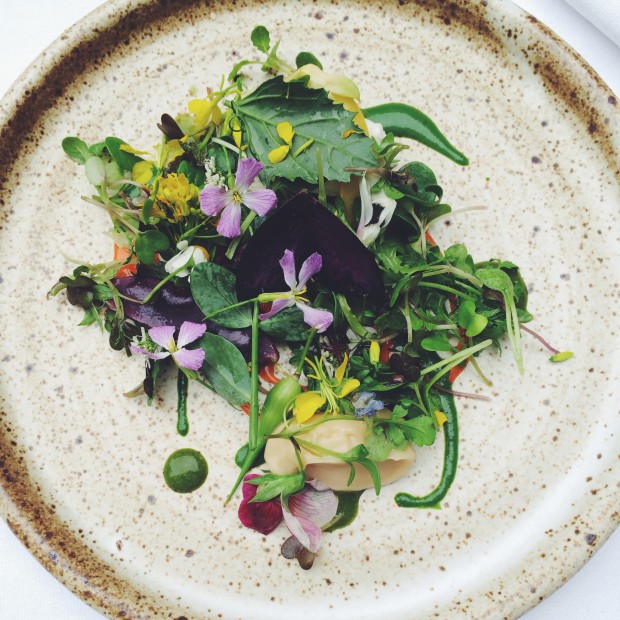 Here are some of the accolades and awards we have received since opening:
Finalist, James Beard Rising Star Award, 2015
Best New Chef, Food & Wine, 2014
Best New Restaurant in America, Bon Appetit, 2013
30 Under 30, Zagat, 2013
30 Under 30, Refinery 29, 2013
Top Ten Best New Restaurants, Los Angeles Magazine, 2012
LA's Top Ten New Restaurants, Chowhound LA, 2012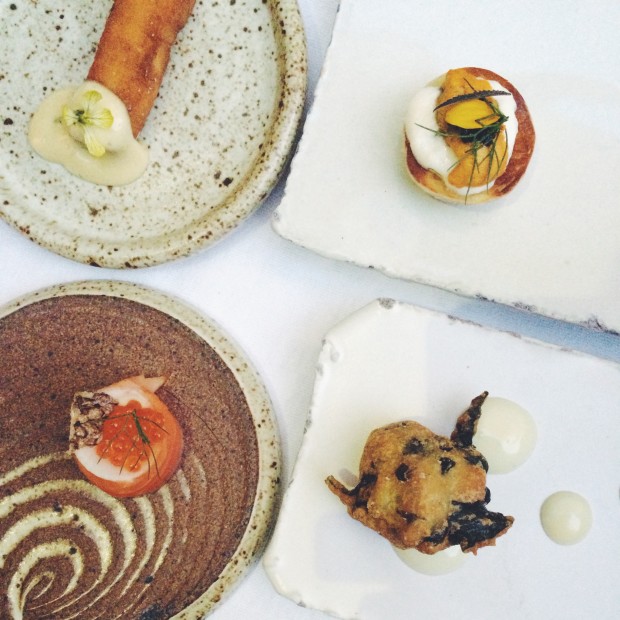 We are grateful for three years of support from our local community and from the many national and international voices who have spoken to back our efforts toward sustainability and food advocacy. It is directly because of this support that we have been able to move closer to our goals and to actualize these dreams. 
Yet today, we are calling on our community – to those who believe in ideals of green entrepreneurship, sustainability, education and small business – to help us.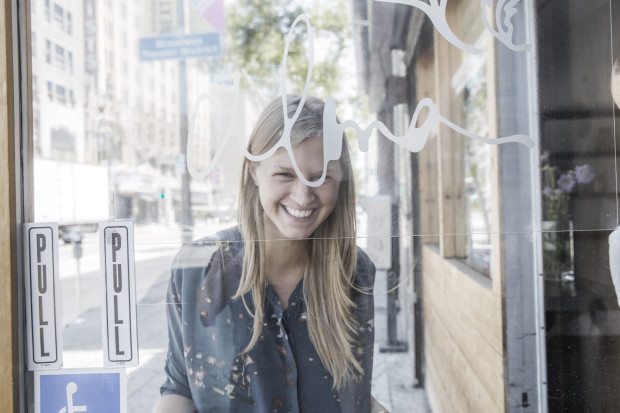 OUR CHALLENGES
A year ago, a former friend and advisor who sought to partner with our business sued us. The charges alleged in the suit are serious, including fraud and unjust enrichment. For the past year, Alma has been hit hard with legal fees required to manage and defend the business against this suit. We along with our advisors and legal counsel maintain wholeheartedly that we did nothing to deserve these charges.
The individual suing us is a wealthy and connected member of the Hollywood entertainment community. Further, the opposing firm representing him is powerful and influential. While his accusations are unfounded, this individual vowed to attempt to bankrupt our business, using the lawsuit as a form of retribution for our having declined their advances for ownership of Alma. 
Covering the costs of legal representation through trial and litigation next year while maintaining our food and beverage, garden, foraging and community outreach programs has and will continue to put Alma through a threatening and extreme financial hardship. 
OUR GOALS
Over the past year, friends and family have lovingly supported us to the degree they are able. However, as we are a small enterprise without investors, we are now extending to community for support. 
To cover the costs of these legal expenses and to help Alma stay alive and to rise above water, we need to raise a minimum of $40,000 through this community effort. If Alma is unable to raise these funds through this campaign, we are at risk of closing the business this summer. 
Too often artists, inventors, thinkers and small business owners are intimidated, bullied and silenced by powerful individuals and corporations. We feel it is our responsibility as small business owners and entrepreneurs to be transparent with our current situation, to shed light on all and to share about this struggle publicly. 
And we ask you to help us because we simply cannot survive in the face of this challenge.
We believe that Alma has just begun to fulfill its potential and embody purpose as a business and as a force in this community. In this coming year, we have plans to pioneer a rooftop garden program in downtown LA, expand our outreach program and of course to strengthen our ties to local farmers, providing practical support through responsible sourcing during this historic drought. We have so much growing to do within our community and so much to share.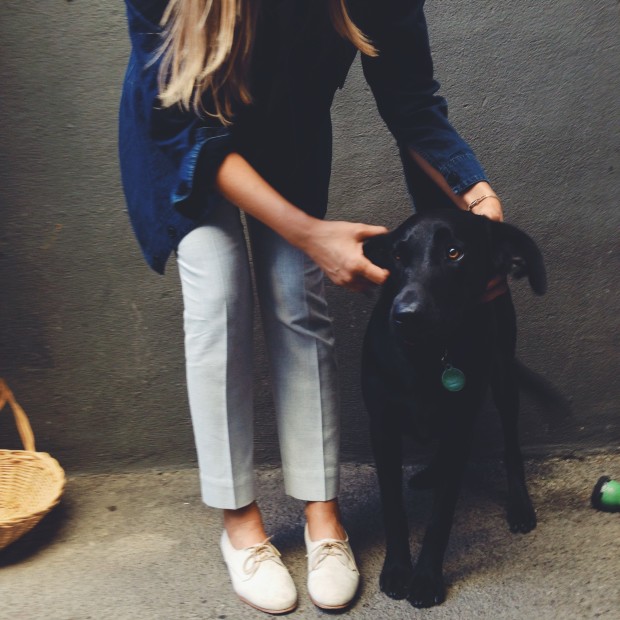 HOW YOU CAN HELP
SUPPORT THIS CAMPAIGN 
We invite you to support this movement at any level. Your support means the world to us. Every dollar will go toward saving and breathing life into Alma.
$40,000 is the absolute minimum we need to raise in order to cover the legal expenses and to stay open. We ask that you pledge support at the highest level possible to keep Alma going. 
COME EAT AT THE RESTAURANT 
We serve our tasting menu and a full a-la-carte market menu 5 nights a week – Tuesday through Saturday. Let us cook you dinner or come for a glass of wine and a bite at the bar. There is a myth out there that it's impossible to get a table at Alma. This is just not true – write to us, call us, reach out. We have the space and would love to have you in for dinner.
SHARE THIS CAMPAIGN AND TAG US ON SOCIAL MEDIA 
Please share this movement with your family, friends and community. Send this along to anyone and everyone you know who values community, a holistic approach to cooking and food, local farming and sustainable small business.
Three years ago we opened Alma with the support from you – our friends, family and community. Today we appeal to this same groundwork of support to help save our small business. 
WE INVITE YOU TO DO ALL YOU CAN TO SAVE ALMA
THANK YOU SO MUCH, 
ARI, ASHLEIGH AND THE ALMA FAMILY
OUR CAMPAIGN HASHTAGS
#SAVEALMARESTAURANT and #SUPPORTSMALLBUSINESS
SHARE AND LINK TO TWITTER / INSTAGRAM / FACEBOOK
@ALMARESTAURANT @ARITAYMOR @ASHLEIGHJPARSONS