iCrowdNewswire - Jun 23, 2015
Dragon's Cove All your Gaming Needs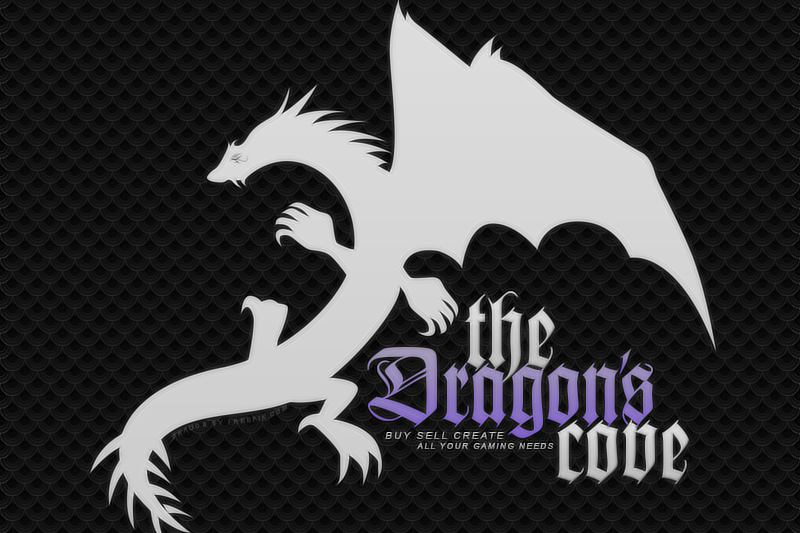 Hello, 
     My name is Jim Hughes. I am working on raising money to start my own gaming store here in Bedford, Indiana. I want this to be more than your average gaming store. I am aspiring to make this a business where people who want more than just a video game or card game can come and feel at home. I have a vision of a place where anyone from ages three to 103 can come and release their creativity. A place where you can see your ideas come to life.
     The store I am looking to start would be a place that sells video games, card games and other typical game related items. It would be more than that. I am envisioning a business where if anyone has an idea of a game they have always wanted to see, but have never been able to find, I want to help create that for you. Have you ever wanted to play monopoly, but not just any regular version? Have you ever thought, "Monopoly would be more fun if it had a different theme."? Or have you ever had an idea for a totally new card game, but had no means to create the cards? I want to offer a base for anyone's imagination, so they can see their creations come to life.
     I am also envisioning a store that is a safe place for kids and adults alike to come and just hang out. I want a place where anyone can walk in and feel at home amongst friends, free to play games, talk about games and just relax and let creativity flow from them. I live in a small town, there is no place around where any sort of game enthusiast could go and feel at home, and I am wanting to create that. A place to offer fun, excitement and a feeling of comradery for the whole community or anyone who just stops by. A place to meet friends, and to make some new ones.
     Being a gamer my whole life, and delving in to many different genres of games, from all types of video games to card games like Magic the Gathering, to even mega event games like Dungeons and Dragons, I have always wanted a place where all of these things could happen. I am hoping to make that come true as well. I want to open this store so it could also be a spot for friends and new people a like to gather and start their own quest in Pathfinder or Dungeons and Dragons, or just to hang out and play some Magic the Gathering. I even want a spot for those who enjoy video games more, offering game consoles and computers a like to those to try new games.
     Overall, the store I am seeing in my mind, would be a melting pot of everything that is "Games", a place for anyone to come and feel at home and comfortable. A place to play games, to talk games and to even create games. I want to use your imagination, to help your gaming dreams come true.
(Services Provided)
     A safe environment to unleash your inner gamer, nerd or geek
     A hub for creativity to blossom and flourish
     An outlet for obtaining games and game memorabilia
     A means to make your gaming dreams come true, through providing materials needed for whatever your game is. 
     *Blank cards, miniatures, blank boards, all other items needed for whatever game your imagination has in mind.

(My Purpose)
     Providing a safe, at home feel to mingle and release the beast that is Gamer Imagination
    Providing a place to play multiple types of games
          Video Games
          Card Games
          Adventure/Roleplay Games (D&D, Pathfinder, etc)
          Board Games
          Any Other Games
     Giving back to my community, through fund raising, working with clubs and other volunteer and charitable organizations.
(Target Audience)
     Everyone from kids to adults, even bring your pet alien if you would like.
(Industry Future)
     Gaming is big business and it will only grow as the years grow with it. From consoles, to computers, to cards, to anything else. Games always have and will always be big business. Weather that business is for enjoyment or as your own personal way to make a living, games will always make a promising future.
(Business Experience and Motivation)
     I have worked ever since I was ten years old. I helped run my parents business for over seven years. Continuing after my parents business to go on and work as managers at different jobs for many years. My motivation is my drive and my mindset to finally be my own boss and see my creation go from the ground, up, helping all I am able to along the way.
(How Much Do I Need)
     I am starting out asking for $20,000. A lot of money in any one person's hands. It is a significant amount but all of that money would go to buying a store front and having it built to cater to any Gamer who stops by. It would go towards stock and business equipment such as printers and computers and other items needed to create games and to place orders for customers. The money will also be a start to getting supplies to build games customers want. Mostly, this sum of money, although it is large, will go towards buying my store front and obtaining all the permits and insurances I will need just to start out.
As for donation rewards.
$5 – Dragon's Cove Plush plus  name on the wall in store for everyone to know that you donated.
$10 – Lower tier plus 15% off anything in store or online.
$20 – Lower tier reward plus 1 game making kit.
$50 – Lower tier's rewards plus any game made in store that will be sold you can receive 1 free.
$100 Eveything from the other rewards plus something special.