iCrowdNewswire - Jun 21, 2015
MYLE TAP: Wearable Thought Catcher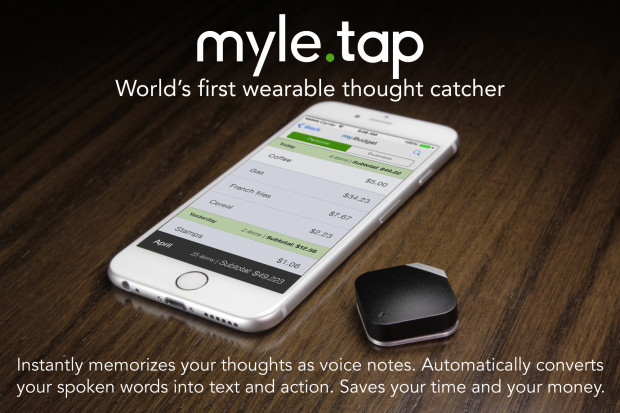 MYLE TAP is a touch-activated wearable voice recorder that helps you take notes and launch applications without having to touch your smartphone. Just tap MYLE TAP and say your thought, idea or instruction – MYLE TAP will instantly memorize it and take care of the rest.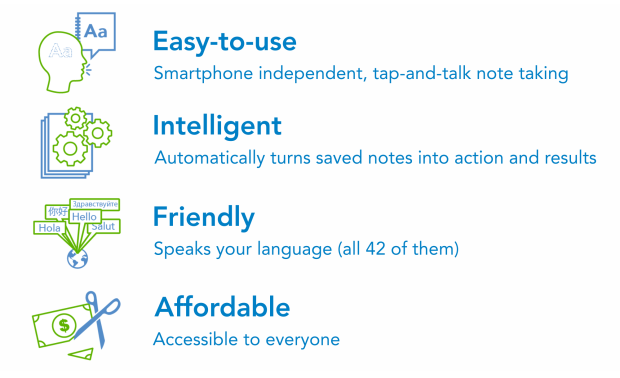 How it works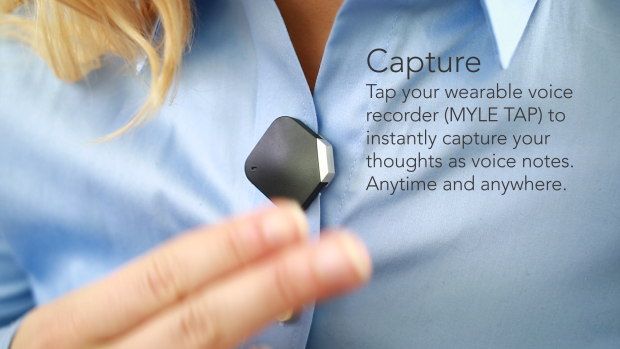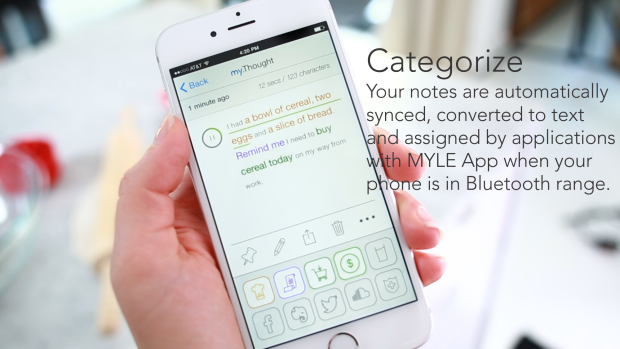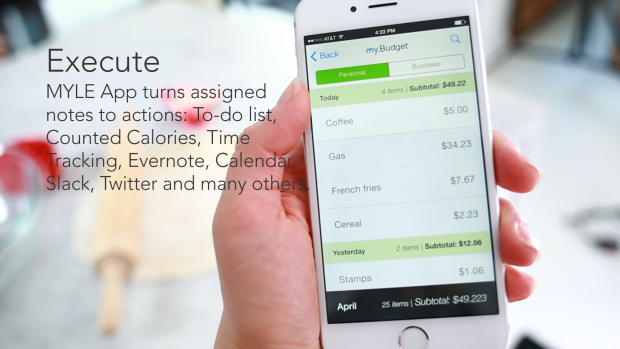 Your day with MYLE TAP
Safely take notes while driving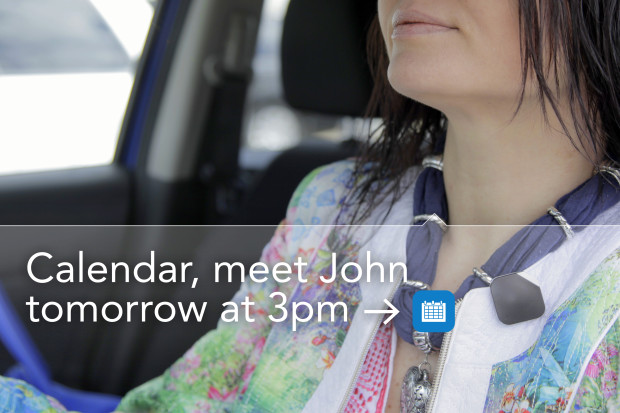 With MYLE TAP, you can keep your focus on the road, where it should be. With just the touch of a finger, you can save and identify a song from the radio, send a text or audio message to somebody, or add a detour notification to help other people reach their homes faster.
Instantly capture ideas and share with your team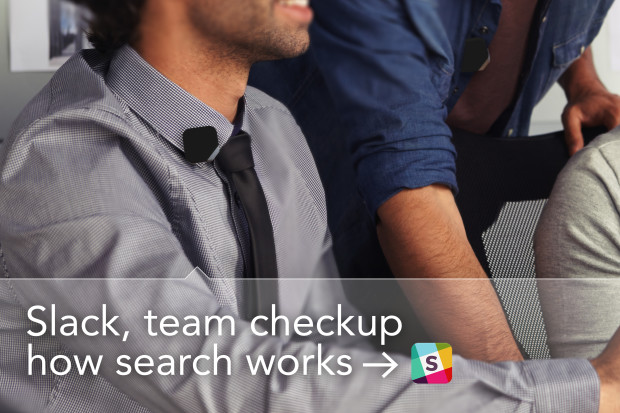 Need to jot down notes after the meeting, while they are still fresh in your head? One tap and they are in your Salesforce account or in Slack. Now you can have a break with a well-deserved caffeine shot, while your team evaluates your notes.
Post or tweet with your voice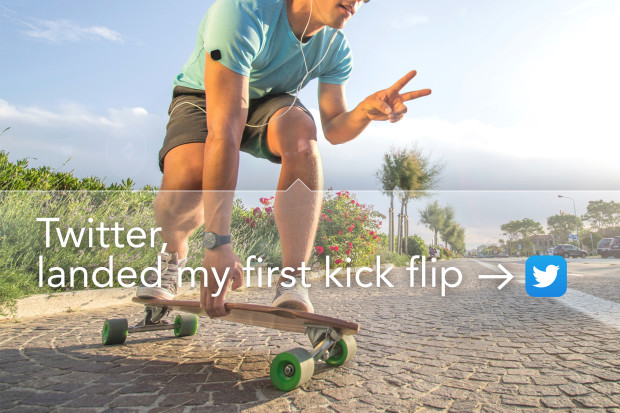 When you see or experience something exciting, MYLE TAP gives you the ability to instantly share it with your friends. Post on your Facebook or Tweet it on the go using only your voice, and never lose time reaching your smartphone. 
Count calories or remember a new recipe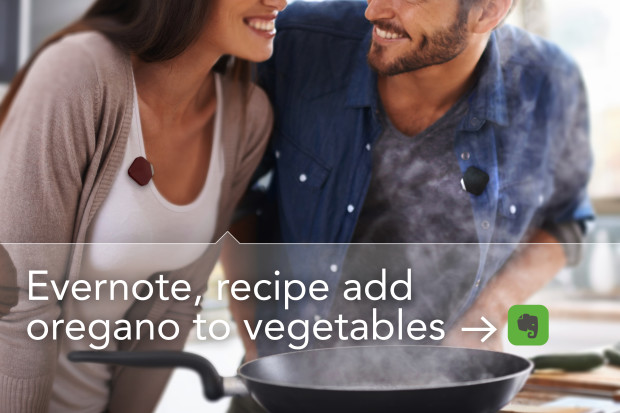 With a single finger tap, MYLE TAP can give you ideas for your dinner based on your last grocery shopping list. It can also count your consumed calories, incorporate them into your calorie tracking app, so you can visualize the data via graphs and numbers. 
Capture outdoor experiences on the go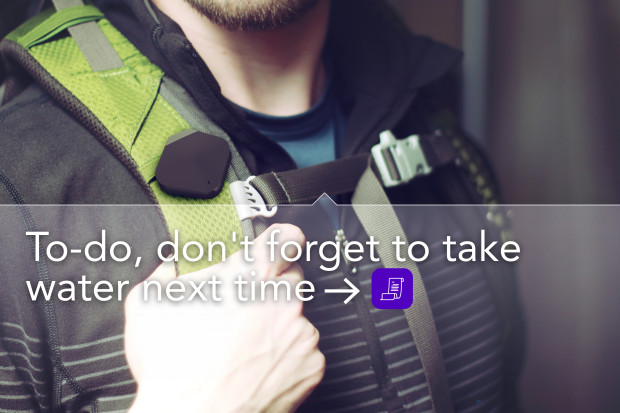 Make instant notes about your outdoor adventures. Hike, camp, kayak or fish, knowing that MYLE will keep your memories and impressions intact – even if you left your smartphone at home. 
Track your time with a single touch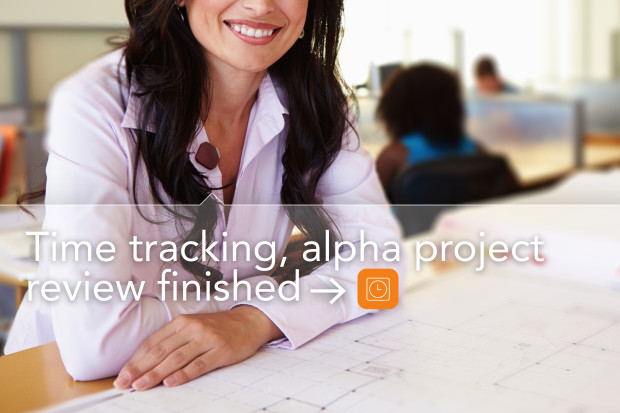 We use multiple applications to run our busy daily lives. Using your voice is the simplest, fastest and most natural way to manage these apps. Just tap, speak, and relax! Keep that happy smile on your face, courtesy of MYLE!
Remember everything without a smartphone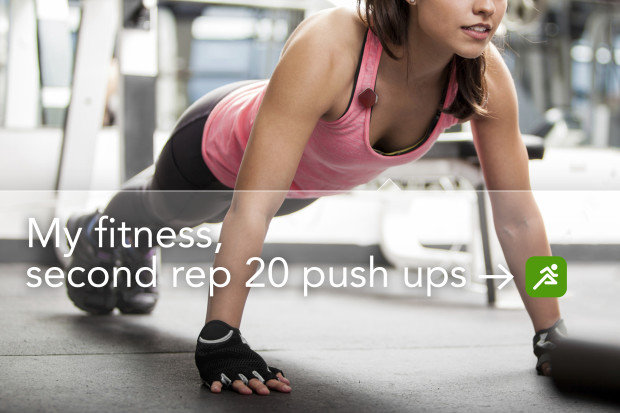 During your sports break or morning exercise you will not be carrying a pen and a notepad. Often, not even a smartphone. When something dawns on you, simply tap the TAP to capture it.
MYLE TAP can do much more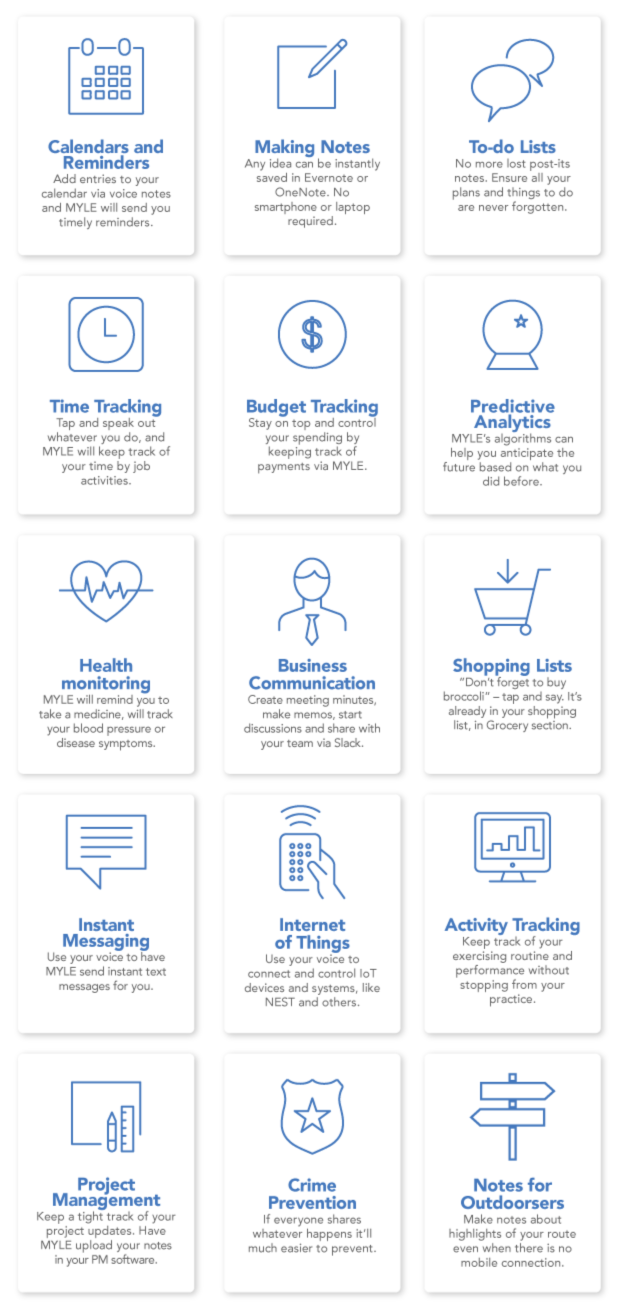 Why you need MYLE TAP
Do you know that…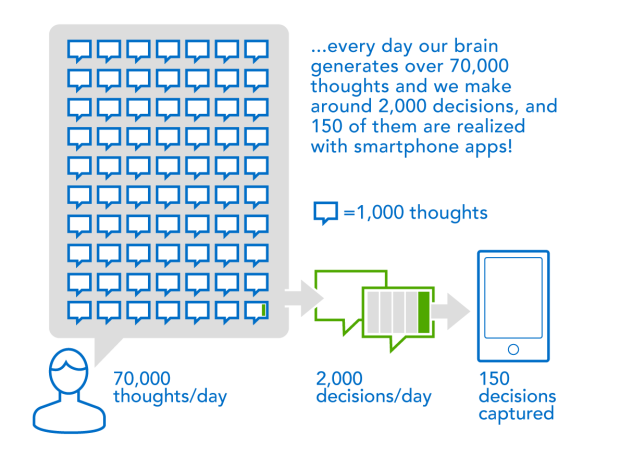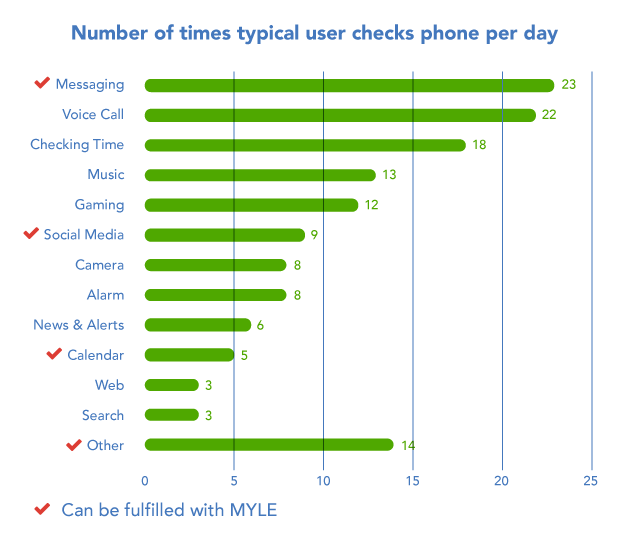 …and it can save your time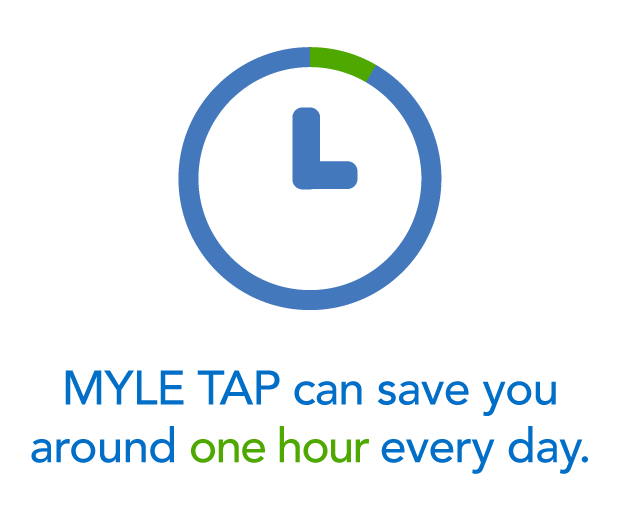 Savings come from all the time spent daily reaching for the smartphone, unlocking, opening apps, putting the phone back, etc. On top of that, MYLE will save much more time via automating routines and  accomplishing tasks that previously were completed manually. And you'll remember everything. In just one tap.
And it can save your money too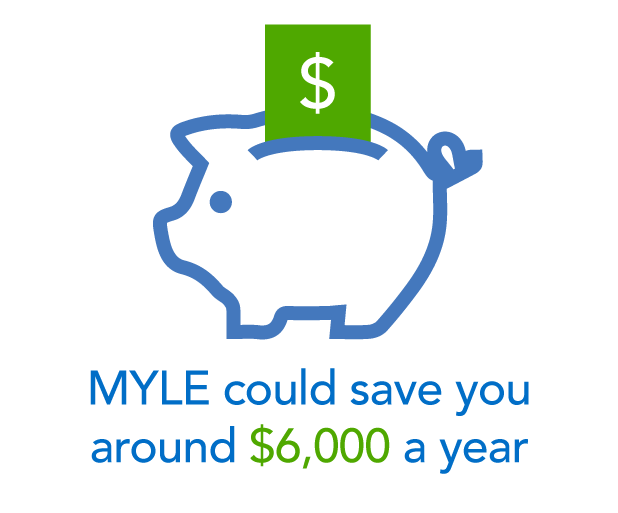 It's simple math: assuming the average hourly pay in US and Canada is $25, you can easily calculate your yearly savings: $25 (per hour/day) x 20 (working days/month) x 12 (months/year) = $6,000 of just direct savings in just one year. 
All that with a single finger tap. Awesome?
Why MYLE TAP is so cool
We developed an amazing easy-to-use product with virtually unlimited functionality, which enables you to harness the full power of your mind.