iCrowdNewswire - Jun 19, 2015
Saving rainforest, one million acres at a time.
One million acres of pristine rainforest have been conserved on Lac Tumba in in the Congo Basin Rainforest, but in order to keep this land protected, and protect more in the future, we need your help.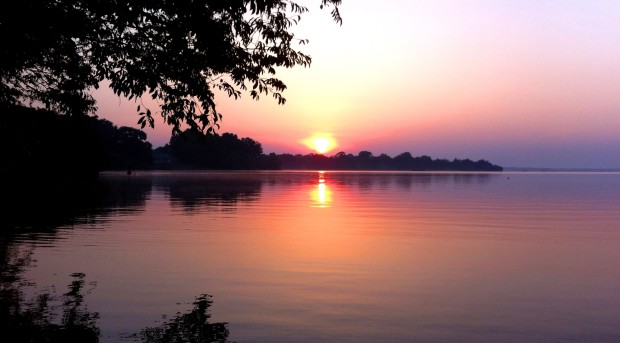 Lac Tumba is a beautiful, life-sustaining, and unspoiled lake in the heart of the Congo Basin Rainforest, the 2nd largest rainforest in the world, second only to the Amazon. The Congo Basin Rainforest has one of the most bio-diverse ecosystems on the planet and is extremely resistant to climate change. Rainforests are the lungs of the earth. They remove tremendous amounts of carbon dioxide from the air while producing great amounts of oxygen, stabilizing Earth's climate.
The Congo Basin Rainforest provides food, shelter, water, and medicine to over 75 million people. Of the hundreds of mammal species discovered in the Congo River Basin so far, 39 are found nowhere else on Earth, including the critically endangered Okapi (most closely related to the giraffe) and the Bonobo (one of human's closest relatives). Of its estimated 10,000 plant species, 3,300 are unique to the region.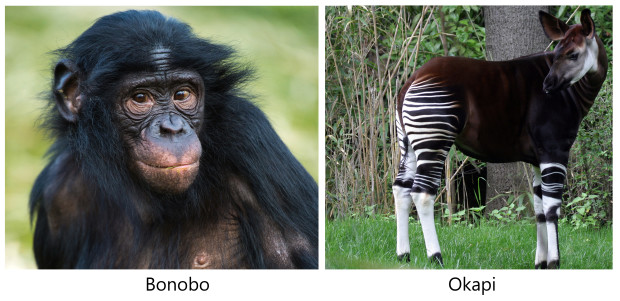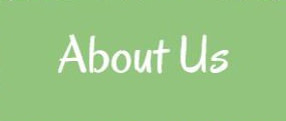 Go Conscious Earth is a U.S. 501(c)3 non-profit organization founded and directed by Godi Godar, who grew up in the Bantomba tribe on Lac Tumba in the Democratic Republic of Congo (DRC). As a child, Godar, the eldest son of the chief of his tribe, dreamed he would move across oceans and return home to support and protect his people. At the age of 21, he moved to the United States. Almost 30 years later, just before her death, Godar's mother revealed the dire situation of his people and how he could save them. She told him to stop the rainforest destruction that is devastating the lives of his people, killing endangered animals, and ruining the air of our planet.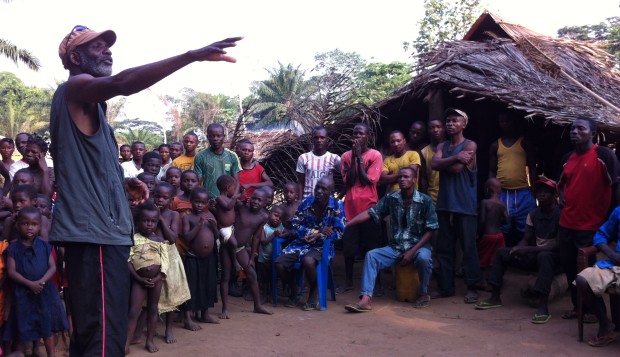 Since then, Godar and the many volunteers who believe in him and his work have worked tirelessly to do just that. And in 2014, GCE successfully lobbied the DRC government to protect the first one million acres of rainforest on Lac Tumba.
At Go Conscious Earth (GCE), we have developed an approach that preserves large tracts of rainforest while fighting poverty and cultivating long-term sustainable practices within the communities living there. This approach will lead to millions more acres of rainforest conservation.
We have asked the communities there what they need and we are working with them to make that happen – simple projects that work. Freshwater wells, schools, health clinics, sustainable farming and fishing, and long-term income generation. And as we implement our anti-poverty initiatives, we are also in the process of conserving another million acres.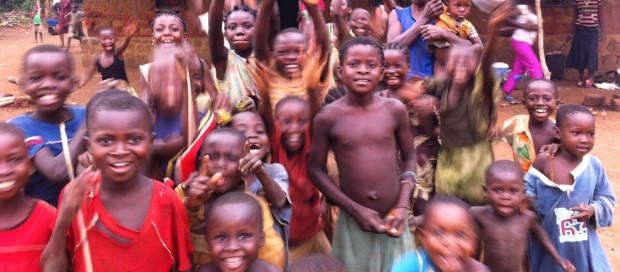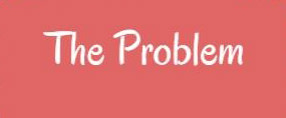 The Congo Basin Rainforest is being destroyed by multinational corporations using it for timber, mineral extraction, and commercial farming. Its destruction threatens to destroy the communities that depend on it, irrevocably harm the global climate, and cause the extinction of many species of wildlife.
Lac Tumba is home to 100,000 indigenous people. All of the people living here live without adequate food, clean water, healthcare, education, electricity, or transportation.  In their efforts to survive and feed their families, they are forced to use unsustainable farming and fishing techniques that harm the rainforest and the lake. They want to preserve their rainforest home, but they need more resources in order to implement alternatives to these practices.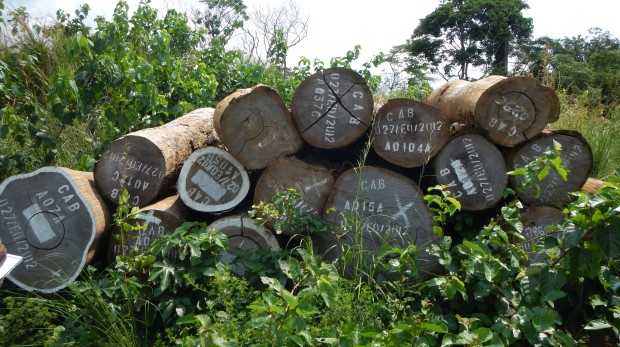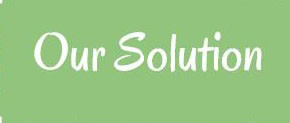 In order for the tribes living here to keep their lands protected, GCE signed an agreement with the DRC government and the indigenous communities, including the Bantomba tribe and Ba'aka pygmy people, to build a sustainable infrastructure. 
If GCE does not reach its goals, the nearly one million acres of rainforest will be returned to the DRC government and would inevitably be sold or leased to corporations that would destroy it.
GCE's commitments to the 40 villages here include:
 – Building 100 water wells
– Building and staffing schools
– Building and staffing health clinics
– Buying a boat to bring in materials and supplies to even the most remote villages
– Building a simple dirt road/path and bridges to facilitate inter-village trading
– Initiating and supporting women's income generation projects
– Initiating and supporting sustainable fishing and farming techniques and programs.
The success of this project not only saves the lives of people and animals but also prove the viability of community-based anti-poverty initiatives to the DRC government, which in turn will allows GCE, and other similar groups, to save more rainforest here in the Congo River Basin.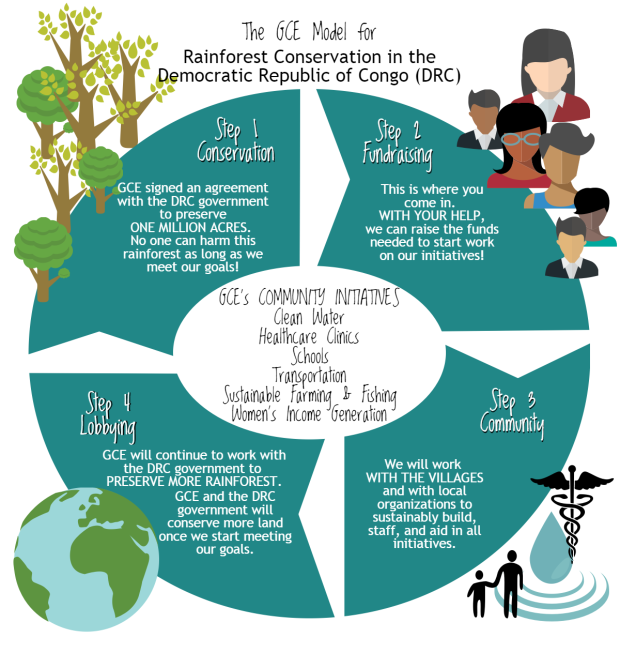 Working within the communities on Lac Tumba to protect tribal lands rights helps alleviate poverty and is an extremely effective way to save rainforest.
Your donation will go directly toward providing the resources and infrastructure that fulfill GCE's commitment and which also empower the local tribes toward sustainable practices and a higher quality of life. GCE needs to break ground on building the water wells this year. To fulfill our promises to the DRC government for 2015, and keep this land protected, we need to buy a boat, buy a well drill and begin building wells.
But this can only happen with your help!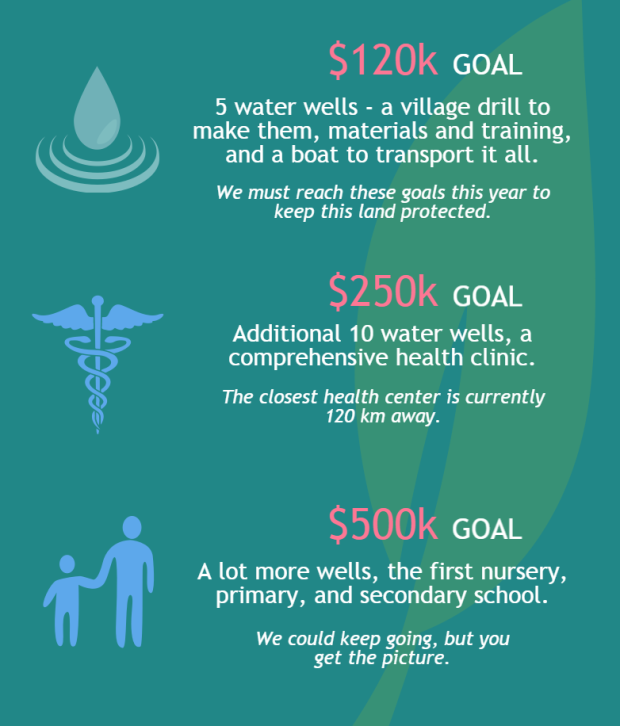 The destruction of the Congo Basin Rainforest harms the communities that depend on it, contributes to the global climate crisis and causes the extinction of wildlife. The future of this rainforest – that has truly astounding biodiversity and bountiful wildlife, that nourishes and supports millions of people, and that regulates Earth's climate and produces much of our oxygen – is depending on you, and your vision and generosity.