iCrowdNewswire - Jun 17, 2015
T-Rex: Truly Cordless Earphones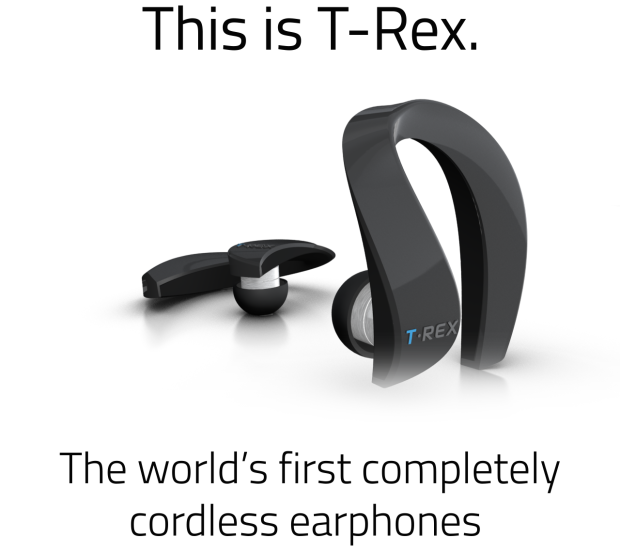 T-Rex earphones were created so you can end the fight with cords, eliminate tangles, and enjoy music while doing the activities you love. The earphones were brought to life by the desire to deliver a full-bodied audio experience that features precision-tuned drivers, smart connectivity, and a streamlined design. The result is unlike any other.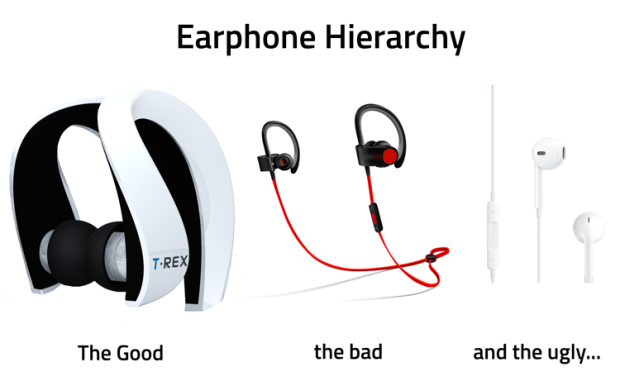 HOW DOES IT WORK?
T-Rex connects by Bluetooth to your iPhone or Android device. Setting up T-Rex is as easy as pairing it with any Bluetooth enabled product.
Compatibility
All iPhones including the 6, 6 Plus or any iPod.
All  Android devices. Works great with Android 5.1 (Lollipop).
STATE OF THE ART TECHNOLOGY
Bring the music wherever you go. T-Rex noise-isolating earphones cover the full range of the audio spectrum and are ergonomically designed to comfortably fit the contour of your ear. They are soft and comfy and can be worn for hours at a time.
The engineers behind the design are led by Carl Masters, a former senior engineer at Martin Logan. The team has reinvented earphones from the ground up to revolutionize the way earphones are used. Creating a sleek design while keeping comfort and superior sound in mind, Masters and his team have refined and honed cordless technology, bringing your music to a whole new level. *
* Patents Pending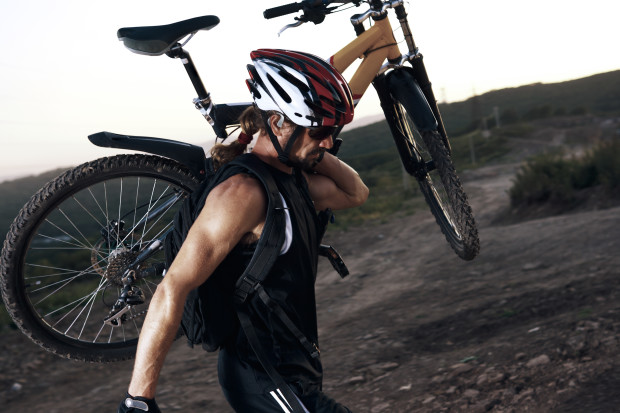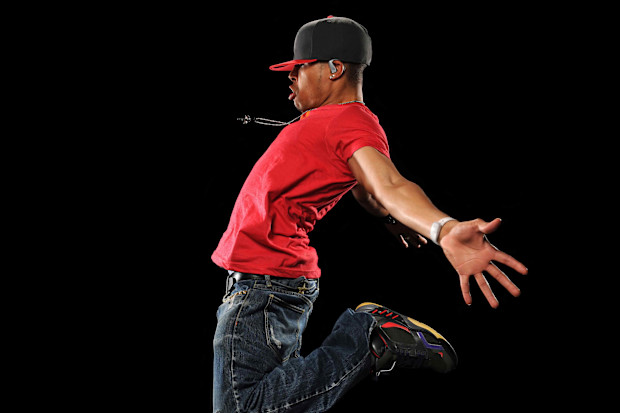 WHAT'S INSIDE?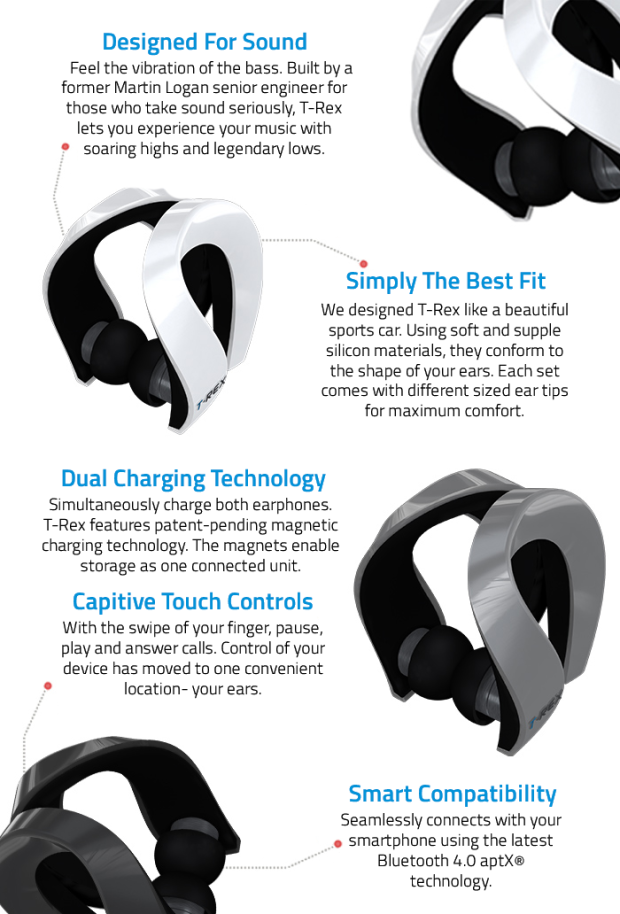 TUNED FOR STYLE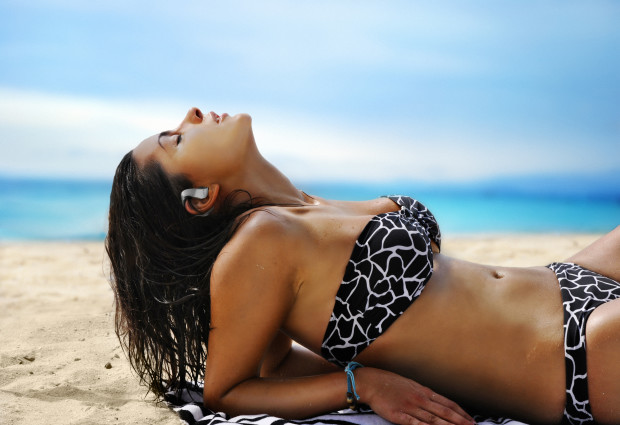 THEY'RE AWESOME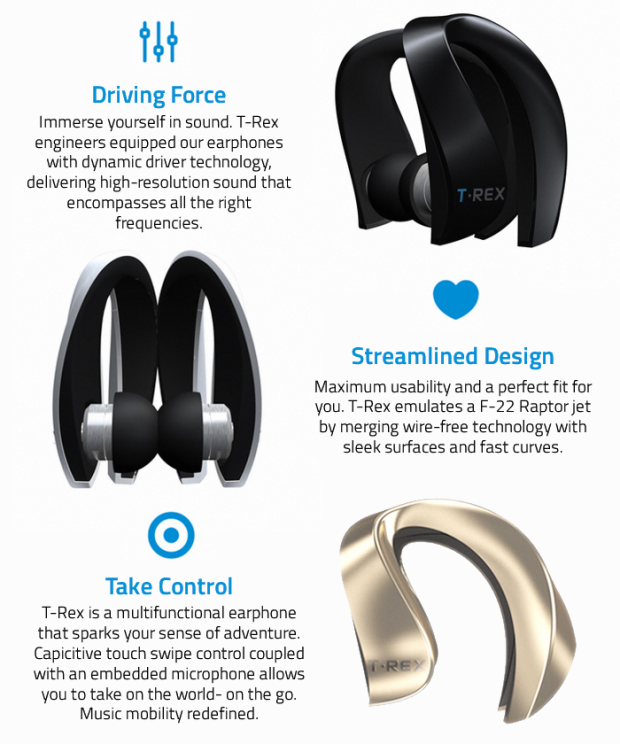 REWARDS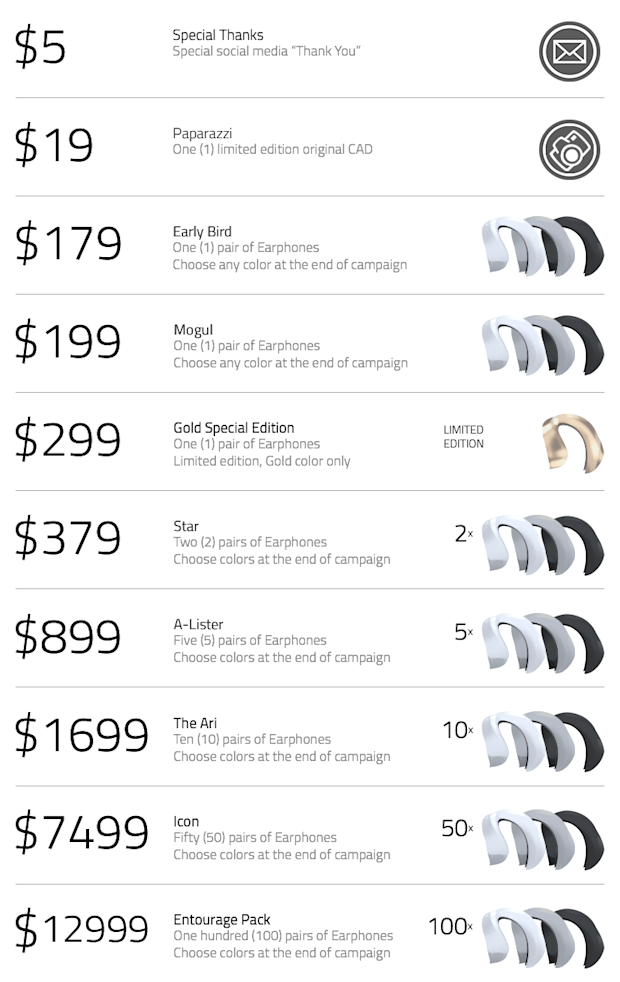 WHERE WE'RE AT
We have been working on smart earphones for over two years. Your support will turn our working prototype into a reality and bring T-Rex to ears worldwide. Backers will help fund:
Sourcing the highest quality components
Global Bluetooth and electronic certification
Production tooling and first production run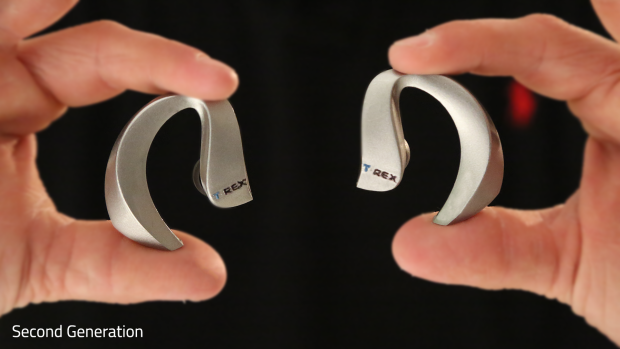 PROTOTYPE-TO-PRODUCTION PLAN