iCrowdNewswire - Jun 17, 2015
German Dropout & Student Create Awesome Watches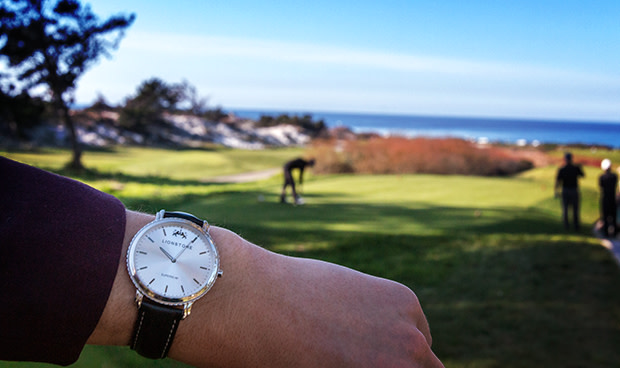 The Brand Image
The central idea of the Germany based Lionstone watch brand is to offer high-end luxury watches, without the ridiculously inflated price tag that usually accompanies great timepieces.
We think that in today's time, everyone should be able to afford a beautiful, modern and timelessly elegant watch, that is built to last.
Why Ceramic?
Ceramic material offers the perfect combination of superior qualities for your wrist. Because of its hardness and high chemical resistance, nowadays ceramics are commonly used in aerospace engineering and military applications. Ceramics are 3-4 times harder than steel and therefore extremely scratch and wear resistant. It also gives watches a unique and outstanding, silky shimmering appearance. The material's low density makes the watch light and comfortable on your wrist. There is no other material that can replace the comfort of a ceramic watch.
The Perks
Make sure to check them properly!
Check out the right-hand column for all of the watch options we have available. The earliest supporters of our campaign can receive specially discounted prices on both the Superslim and the Superslim Ceramic watches. But pledge now, because these prices are limited to only the first few backers!
We have also included special perk offers for couples. Check out our "Lion & Lioness" perks to save up to $120 on watch pairs that are perfect for every couple.
The SUPERSLIM CERAMIC
Our SUPERSLIM CERAMIC is truly the pinnacle of the Lionstone Superslim Collection. Made from a High-Tech Ceramic it is as durable as it is magnificent to behold. This watch makes a majestic impression regardless of the setting.
And the restraint of its design is the very key to its beauty.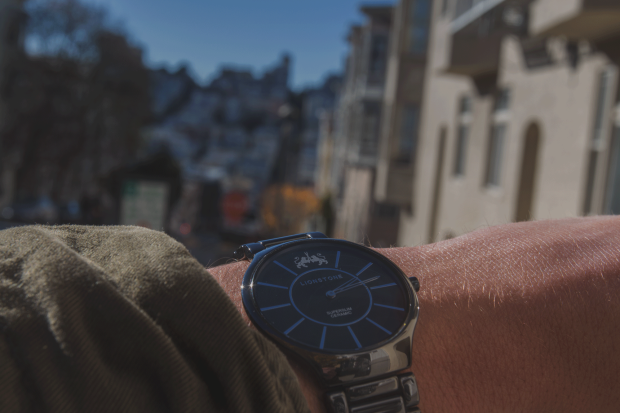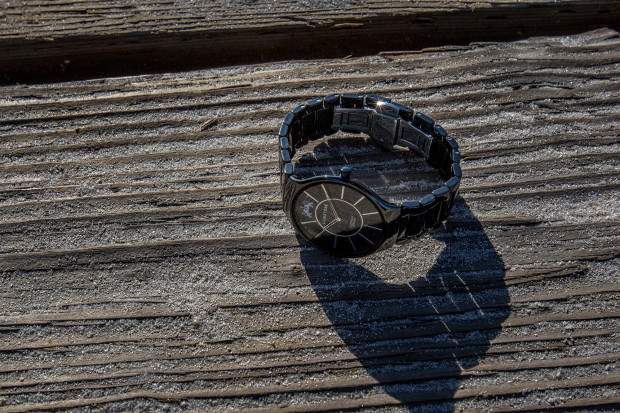 The Superslim Ceramic is available in Jet Black in both, men and women's sizes.
And for women exclusively, we additionally offer it in Alpine White with rosé coloured details.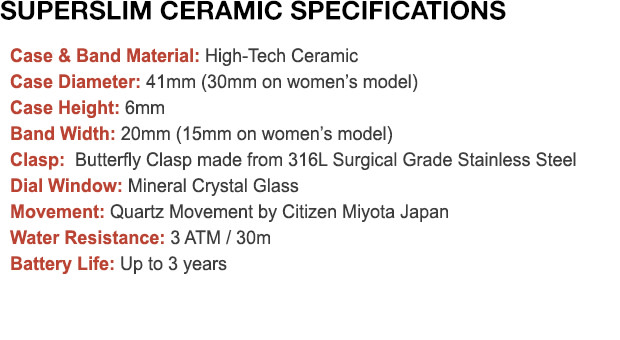 The SUPERSLIM
The Lionstone Superslim is everything that you want in a watch and will make it hard if not impossible, to wear any other watch from the moment you first put it on your wrist.
It is the delicately grooved case, the antique-inspired curved lugs, the sword blade shaped hands and the subtle reflecting sunray dial, that make the Lionstone Superslim such an alluring and desirable timepiece.
All of our watches are made from the best materials.
The Superslim is made from 316L surgical grade stainless steel and features a premium, 20mm wide, hand made, genuine leather strap with accentuated white stitching. This kind of strap is commonly found on watches in the 1000€+ price range.
The Superslim is available in Classic Silver and Midnight Black / and it will be, for whatever outfit you choose, absolutely perfect.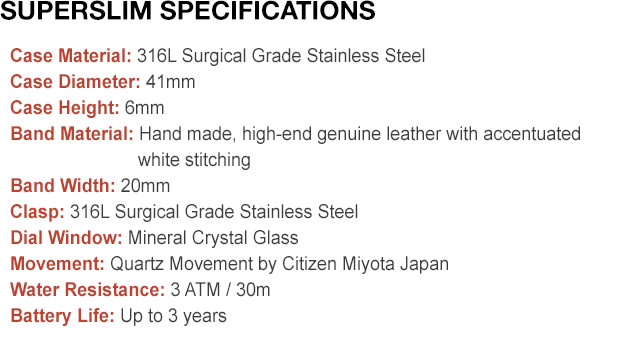 Our Core Principles
We are so convinced of the quality of our products that we decided to give you a 3-year limited international warranty on all 1st Edition watches that can be purchased through this crowdfunding campaign.
It is important to stress that we, at Lionstone Watches, are sworn enemies of planned obsolescence.
We would rather receive a mail from you in 10 years from now, thanking us for our still fully functioning watch, then have you return in 2 years to buy a new one.
Lionstone Watches is here to stay. 
After a successful campaign we will continue to develop and produce beautiful and durable watches.
We feel that only the highest quality is good enough for our customers and we did not compromise any of it when choosing the materials and components.
We will leverage increasing sales numbers only to invest back in our watches for your benefit. What we mean by that is explained in our stretch goals.
The Warranty
The hands, dial, and watch movement are the only components covered under the warranty. If the watch proves to be defective in material or workmanship under normal use, it will be repaired or replaced free of charge. A return shipping and handling fee will apply to all warranty service.
The warranty does not cover:
Battery, case, crystal, strap, or bracelet.
Damage resulting from improper handling, lack of care, accidents, or normal wear and tear.
Water damage unless marked water-resistant.
THIS WARRANTY IS VOID IF THE WATCH HAS BEEN DAMAGED BY ACCIDENT, NEGLIGENCE, UNAUTHORIZED SERVICE, OR OTHER FACTORS NOT DUE TO DEFECTS IN MATERIAL OR WORKMANSHIP.