iCrowdNewswire - Jun 16, 2015
Vinli: Turn Your Car Into a Connected Car
Installing Vinli is as easy as plugging a USB drive into your computer. Just insert it into your car's data port, located under your dash. You'll be using Vinli in seconds.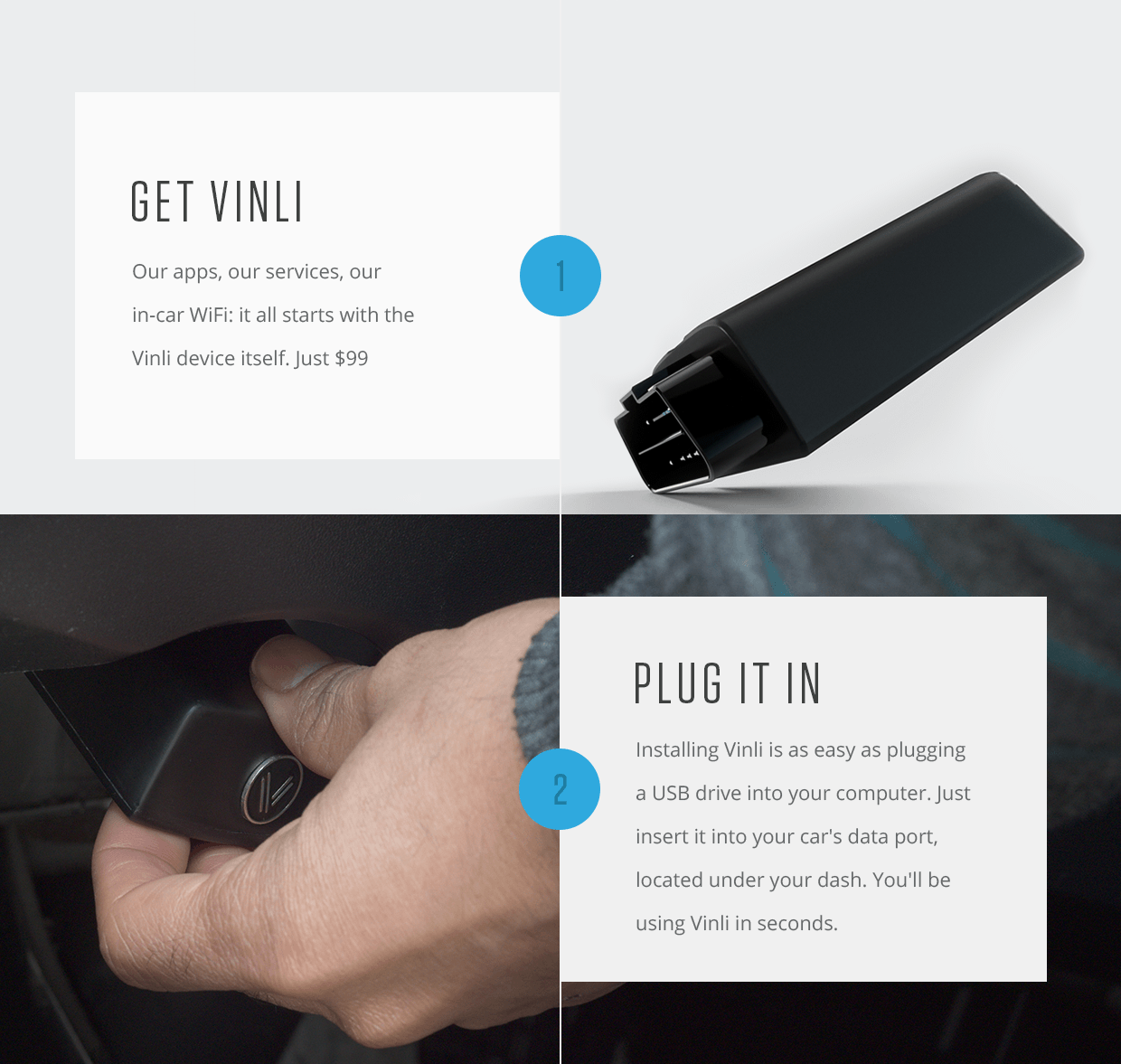 Vinli is the ultimate driving companion. With Bluetooth and 4G LTE capabilities, your car is now connected to a new world of possibilities. Download apps, stream entertainment, connect with the world.
Vinli turns your car into a rolling WiFi hotspot where the connection is always open. Backed by the fastest 4G LTE network in the nation, "information superhighway" isn't just a corny old catchphrase.
The Vinli WiFi hotspot means your car is always connected. With average speeds of 30MB up/down, you will never miss a beat. Stream media, send data, and connect with the world like never before.

With a wide range of apps that's always growing, Vinli gives you infinite options for tailoring a smart-car experience to take you anywhere you want to go.
Smart home, meet smart car. Control and automate your SmartThings devices based on your arrival or departure from home.
Save money and enhance your car's performance. With Dash, you might feel your car getting smarter.
Calculate drive distances and values automatically, track your driving miles, and securely access drive history in the cloud.
Put miles into Flo and improve your driving skills with realtime audio and visual feedback. Beat your score every time you get behind the wheel.
Keep your teen drivers safe with Beagle. Track driving routes, speeds, and set up custom location alerts.
Proud of the miles you rack up? Log your trips, share them with friends, and earn badges with Drive.
Diagnose your car's problems before they become problems. Identify issues and connect to nearby mechanics to take care of them.
Compile location tracking, video recording, and hundreds of engine readings into an interactive race log.
Car missing? Don't freak out. It won't get far with Vinli. Lock & Key will alert you, follow your car in real time, and notify the authorities with one click.
Connect your home to your car. Automatically set the thermostat and close the garage when you leave, or turn on the lights when you arrive.
Earn points for not touching your phone while driving, which can be exchanged for rewards and discounts from your favorite brands.
Quickly and easily secure a parking spot for your favorite game, concert, event, or even reserve by the hour.
From routine maintenance to roadside assistance to accident notification, be ready for whatever the road might throw at you. Once you've experienced the peace of mind of Vinli, you'll wonder how you ever drove without it.
eCall
Automatic text or voice notification to your loved ones when you're involved in a collision.
My Service Shop
Never forget a maintenance milestone again. Your friendly neighborhood mechanic is a click away.
Roadside Assistance
Flat tire? Dead battery? Just need directions? Vinli will be there to help get you on your way.
Customize your Vinli experience with apps for safety, entertainment, savings, diagnostics, and more.  With an open platform and new apps added frequently, there is truly something for everyone.
Save money by finding the cheapest gas station nearby or having Vinli navigate the most fuel efficient route home.
Vinli automatically diagnoses your car, letting you know well in advance any issues you should keep an eye out for.
Power your laptops and tablets with our high speed LTE internet hotspot in your car.
Vinli gives you instant quotes from insurance companies based on your driving score.
Vinli connects you to your home directly to your car so you can turn on lights, open garage or set the thermostat when you leave work.
Make sure your young teen drivers are safe. Track if they are speeding, how they are driving, and customize location zones alerts.
Prevent repairs before they happen by monitoring things such as oil changes, tire pressure, brake performance and vehicle value.
Vinli alerts of speed limits, police speed traps, directions, road work, traffic and can depreciate your car based on usage.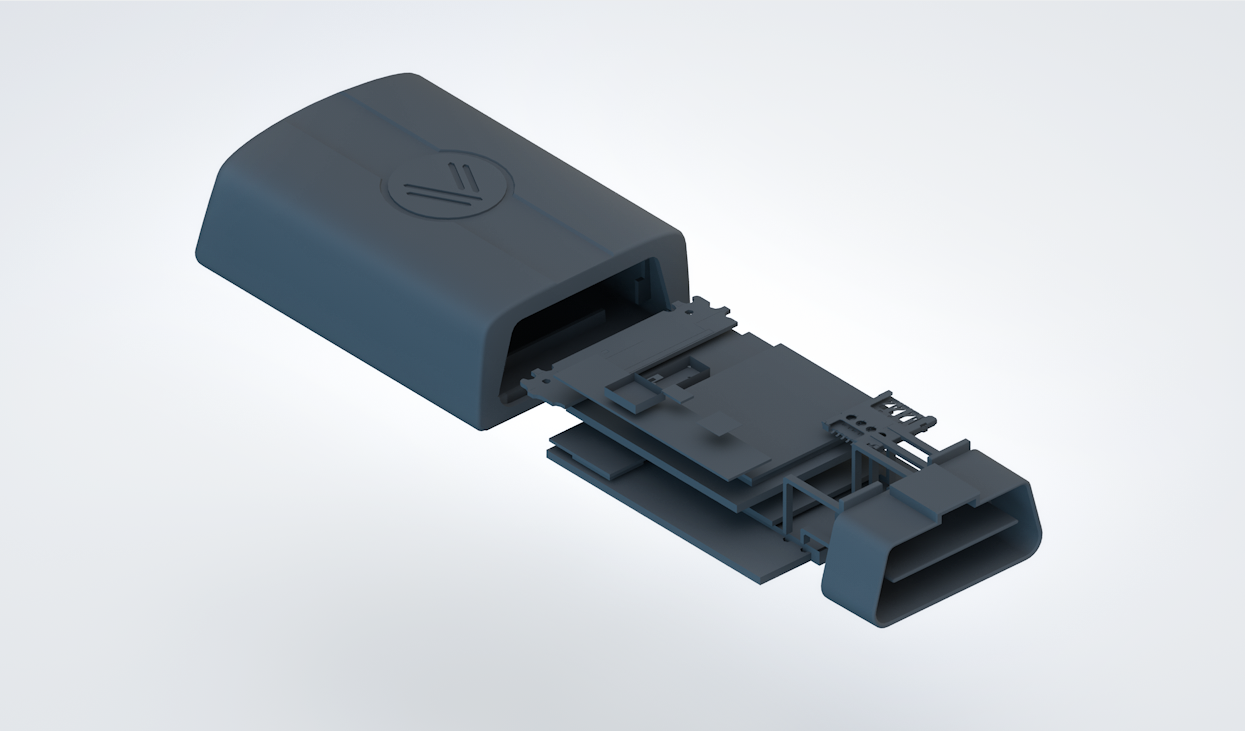 Vinli was born in 2014 out of Dialexa Labs in Dallas, Texas. Dialexa Labs is an internal innovation and development incubator out of Dialexa for new, bold ideas.