iCrowdNewswire - Jun 14, 2015
Vanishing Point at the NYC Fringe Festival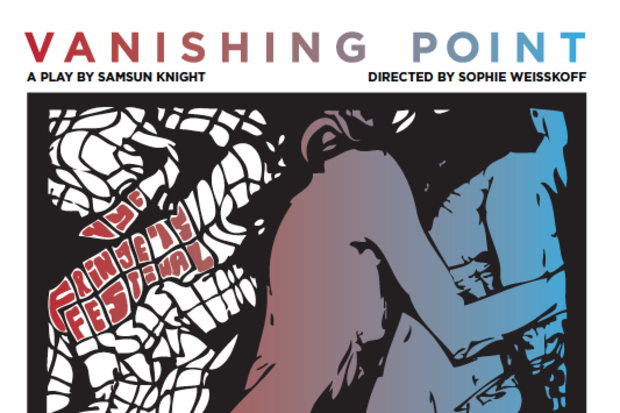 VANISHING POINT, a new play by Samsun Knight, directed by Sophie Weisskoff, has been accepted to the New York Fringe Festival! We have a great team and a great script, but we still need your help to make this happen.
The Play
How do we hurt the people we love the most? When Diane comes home from the hospital, terminally ill, she learns that her husband is sleeping with another woman, causing all three to grapple with questions about what it is to love, what it means to suffer, and what happens to those left behind. VANISHING POINT, a short play by Samsun Knight, is about the distance between what we feel and how we communicate it, about fertility, mortality, and watching yourself disappear from your own life.
What We Need & What You Get
In order to stage this play, we're raising $5,000 that will all go directly into the production.
Your donations will help fund:
Rehearsal space

Stipends for actors and creative team

Props and scenery purchases and storage

Festival and insurance fees

Advertising and marketing
Help us make this a reality! Even the smallest donation helps, and we can't do this without you. As thanks for your donation, you'll get one of the fantastic perks (shown right) from our team.
Other Ways You Can Help
Come see VANISHING POINT this August, and help us get the word out! Share this campaign with friends and family on Facebook, Twitter, and word of mouth! 
Thank you in advance for your generous support.