iCrowdNewswire - Jun 13, 2015
Vincent Moon "Songs from Peru"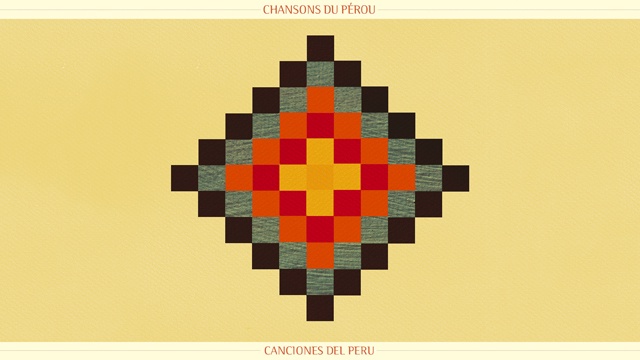 About
"33 films. I wanted to make 33 films, it was a question of life and death. It's a mystical number after all. I had 3 months in Perú, without any idea of what I would do."
The french independent film maker Vincent Moon who created the Petites Planètes Collection, and the parisian record label Le Saule edit together a new series of records collecting music from different territories.
Vincent Moon not only gathers movies from his trips, he also collects songs. Contemporary songs or traditional songs performed by professional or non-professional musicians, recorded in situ, out of the stage or the studio, songs that are just lived and transmitted.
These are such beautiful songs that Le Saule wanted to compile on a beautiful object. A LP vinyl record, obviously. Not only because of the size of it, but also because Vincent Moon has always provided these collected sounds on his website, freely. Here, it is to offer a selection of theses recordings, mixed and mastered, and then collected on an album providing informations about songs, their authors, their performers, and a map illustrating Vincent Moon's trip.
After the record "Songs from Russia", this second trip will lead us throughout Peru, from Iquitos to Cuzco, from Lima to Pucallpa, from Maras to Ayacucho…
The artists, Vincent Moon and the members of the label Le Saule are fully volunteers on this project with no commercial intent. The money raised by subscription will only be used to produce the records. Any surplus money will be invested in the production of the next disc of the collection.
Final tracklist is not 100% finalized so the films below may include songs that won't be in the LP.
Sonidos del Perú ◊ JUSTINA Vincent Moon / Petites Planètes / Pucallpa, May 2013
A little village not far from Pucallpa, in the heart of the peruvian Amazon. It's complete darkness inside the maloca, where the ritual is happening once more. Justina, after singing all night long her icaros, the shipibo chants, suddenly suffocates. She has been healing various patients through the power of the most sacred of all plants.
A traditional Shipibo ceremony of Ayahuasca, and a portrait of a great maestra and her relationship with the forest.
Sonidos del Perú ◊ ORQUESTRA TÍPICA Vincent Moon / Petites Planètes / Ullusca, May 2013
A harp, a violin. Maybe a clarinet. And 20 saxophones.
This is the Orquestra Típica culture of the valley of Huancayo, in the andean mountains of Perú.
Gady Mucha is one of the most respected in town when it comes to sax. He is invited in various ensembles for fiestas. And today is party day in Ullusca.
Big groups of musicians with impossible names (including all the time 'Internacional' in it) walk from houses to houses, performing a few songs against a few beers. And so on. Until, as any real party it ends up in chaos, musical and physical.
Sonidos del Perú ◊ MANUELCHA PRADO Vincent Moon / Petites Planètes / Lima, June 2013
33 films. I wanted to make 33 films, it was a question of life and death. It's a mystical number after all. I arrived 3 months before in Perú, without any idea of what I would do. And after traveling all around the country, on my final day I had made 32 films. The last one missing was the most difficult to make happen. Manuelcha. But there we were, on the rooftop of a old bulding, in the center of Lima, him with his poncho, and guitar in his hand.
Manuelcha Prado is a grand master. Maybe the greatest guitarist of South America for the past twenty years. But as almost any grand master who has been there for a while, people tend to forget. As soon as his fingers touches the guitar, the whole style of 'Ayacucho'. his region of origins, comes to life. When he starts singing, his voice carries thousand of years of history. Reaching back in its quechua language the origin of something, in the relationship between human and nature.
Manuelcha Prado embodies everything I love about peruvian culture – a unique sensitivity to the elements, a gentleman way to talk to the other, a refinement getting rare nowadays. And this little collection of music from Perú was finding its achievement through the voice of a master singing against the grey sky.
¡Viva Manuelcha. Viva Perú!
What are the funds for?
WHAT IS YOUR MONEY FOR ?
+ 500 LP records to produce : 1.820 €
+ 100 CD records to produce and ship to the peruvian artists : 300 €
+ SDRM (copyright taxes) : 450 €
+ Ulule fee : 205 €
= 2.775
— partnership with Balades Sonores and Moi J'Connais Records : 575 €
— benefits from the first "Songs from Russia" LP : 1.000 €
= 1.575
2.775 — 1.575 = 1.200 € missing