iCrowdNewswire - Jun 12, 2015
The Value of Walking Together
How can you invest in a movement that prioritizes connecting with others, with your neighborhoods and with self? 
How can you heal gaps in communities and combat social isolation while living within car-oriented environments?
By walking together.
Walk2Connect's work is fulfilled by our dedicated co rps of over 75 Walking Movement Leaders. Every week throughout Colorado, these passionate, generous and care-oriented volunteers lead 12 to 15 free walks in their own communities, bringing people together to connect socially, communally and inwardly.
Why? Because these Walking Movement Leaders share Walk2Connect's core belief that traveling on foot is our most inherent form of transportation. A belief that investing in opportunities for people to walk together creates whole health outcomes. A belief that walking improves physical, mental, emotional, social, environmental and spiritual health. A belief that one person can make a difference in the lives of many by simply walking together.
In the past 60 days, our Walking Movement Leaders hosted over 900 people, collectively traveling close to 2800 miles…with zero funding. This campaign will raise the resources necessary to sustain the current collective impact and to invest in new Walking Movement Leaders who will serve new communities with great need. Your investment advances the broader walking movement and will make a direct difference in the lives of many today and tomorrow.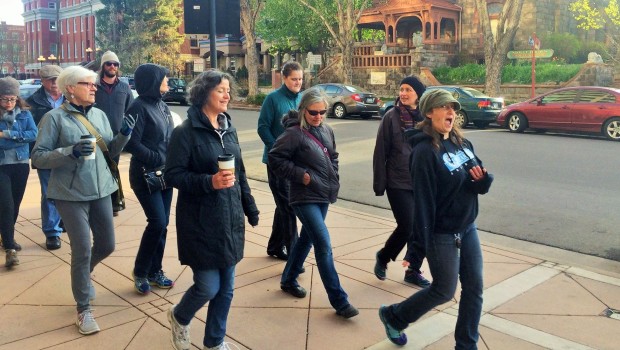 Collective Value:
The diagram below gives a few examples for how the life of this campaign will invest in Walk2Connect Walking Movement Leaders and how that investment will impact people throughout the state of Colorado and beyond.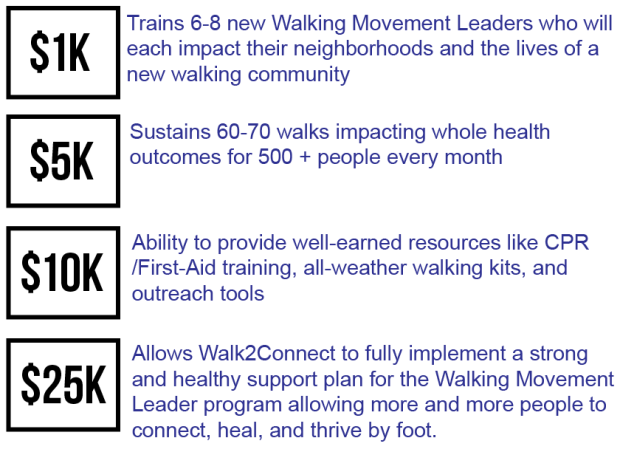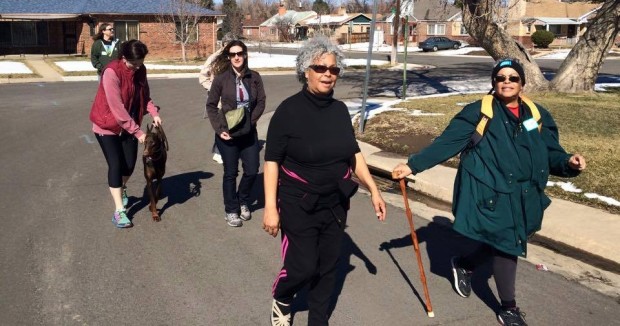 More Than Walking Groups
The more families, community leaders, and everyday individuals we can draw into the experience of walking together, the more we can educate and empower needed movements around building places for people, designing safe pedestrian environments, and adopting cultural, social, and personal behaviors and lifestyles around the whole health outcomes of walking.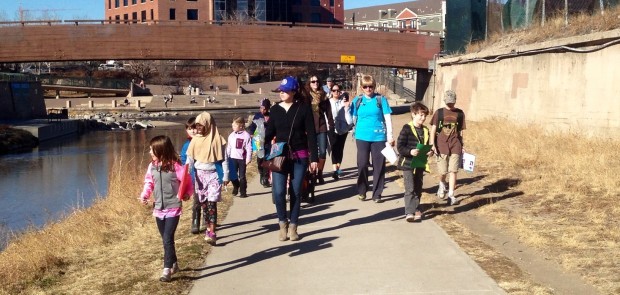 Our Walking Movement Leaders are a melting pot of passionate change makers, parents, neighbors, community leaders, visionaries, and agency partners. We bring all kinds of skills and ideas to the table and lead 100's of weekly, monthly, and one-off walking experiences that inspire others to be out moving together. You will see us leading walks all over Colorado's front range all throughout the year.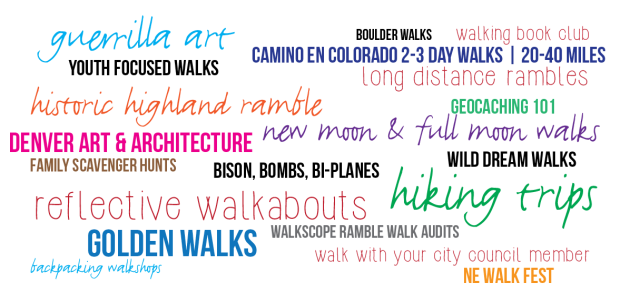 The map below showcases our current (as of June 2015) Same Time, Same Place walking trips which are free weekly and monthly walks anywhere from 1-2 hours in length. Visit our
 website and event calendar 
for more information.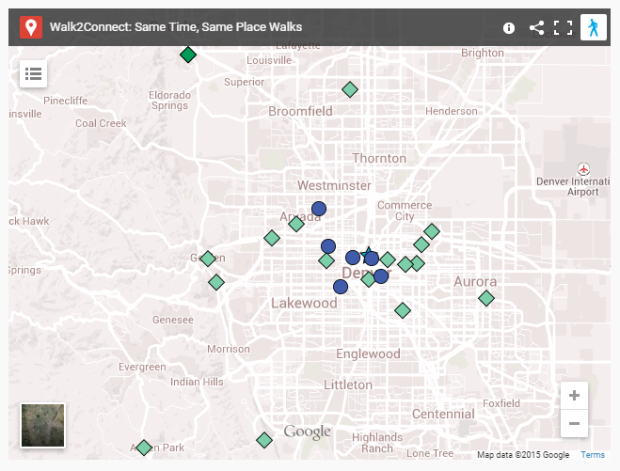 People First
A National Crisis: Many of our Walking Movement Leaders are actively involved in helping to remedy the immense challenges facing pedestrians and the walking culture in the United States. With faster speeds and car-oriented environments, we face a time where our most inherent form of transportation is threatened, fragile, and unsafe. This is especially true for those who depend on it the most. How do promote and embody a "People First/Pedestrians First" cultural shift?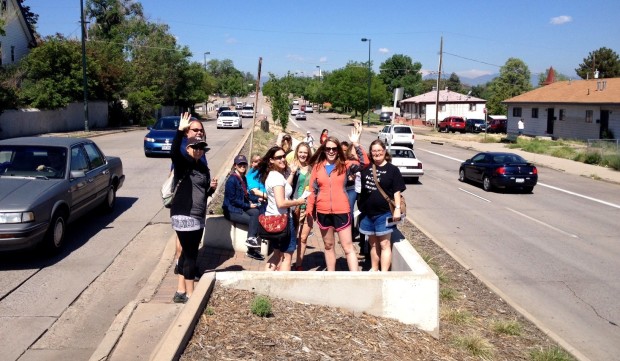 Our Solution: We are base builders. We create hundreds of entry points for everyday people to see first-hand what its like to move through our communities by foot on a daily, weekly, and monthly basis. Our Walking Movement Leaders are engaged in a variety of educational and awareness opportunities related to the impacts of built environment and walking behavior. In partnership with a host of local, state, and national pedestrian focused organizations, our leaders have access to a rich community of experts, committees, fellowships, and professional development opportunities.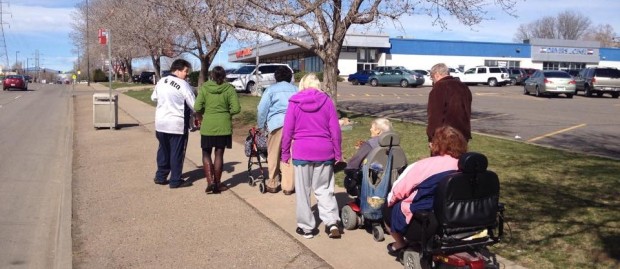 Diversity and Inclusion
We are actively working to create stronger pathways for diversity and inclusiveness within our walking programs and our Walking Movement Leadership. This includes partnership, opportunity, and invitation focused on older adults, people of color, all genders, all ethnic groups, LGBTQ, and people with disabilities.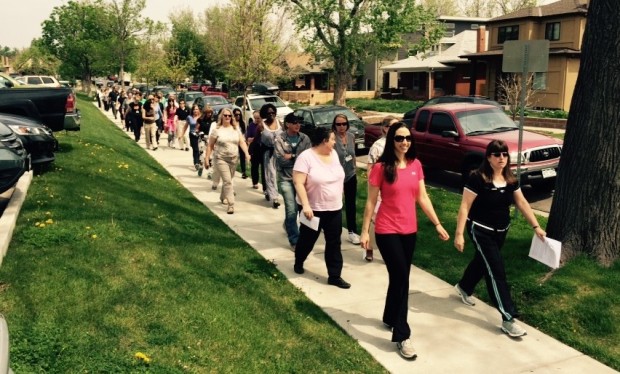 How It All Started 
In 2010, our organization's Founder, Jonathon Stalls started walking from the Delaware coast to San Francisco, CA. Within weeks of his 3,030 mile, 8.5 month
KivaWalk
Across the USA, he was overwhelmed, humbled, inspired, and ultimately transformed by seeing the world, others, and oneself through a walking lens. When he returned to Colorado he was compelled to create a social business that cultivated creative and meaningful pathways for others to connect to what can be found when doing more life by foot 
together
. Watch Jonathon's
TEDxYouth@MileHigh talk "Life at 3MPH"
to learn more.
Campaign Partners & Sponsors
A huge thank you to our campaign partners and sponsors for all your support and for playing a part in advancing our mission throughout Colorado and beyond. Please visit their websites to learn more about all of their exciting work.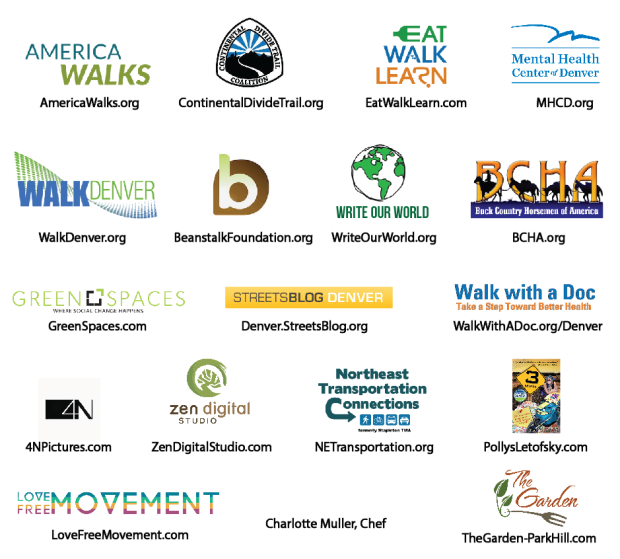 The Perks
All contributors will be publicly thanked on the Walk2Connect website. All contributions at the $25 or higher will also be thanked on our Twitter page. Please MT @walk2connect and tag #Lifeat3MPH to get an RT!
$15 | One Step at a Time
Thank you for supporting our mission and the #Lifeat3MPH Movement. Please share this campaign with your friends and peers! 

$25 | Living & Loving Life@3MPH
These are 4 inch diameter circle stickers. You will get one white and one dark gray sticker for your water bottle, computer, front window.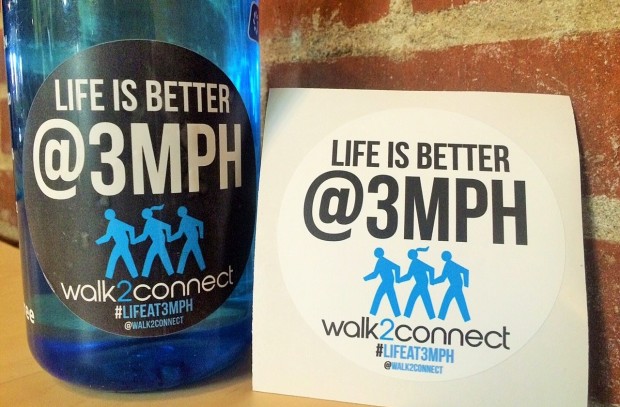 $40 | Keep Movin' Kit
This is a great perk to help you, your community, or someone you know build small practices that can bring you into the benefits of walking together. This comes with a laminated tip sheet and 2 Life@3MPH stickers.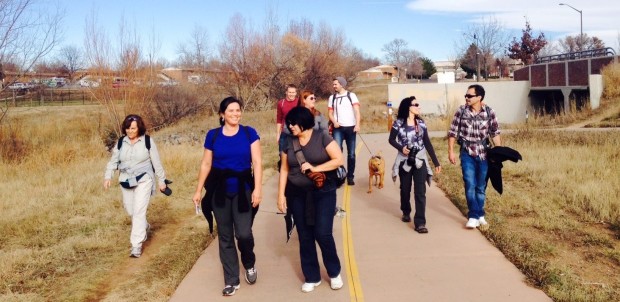 $75 | Mile High Halloween Ramble
This is an exclusive perk for one unforgettable costume required Halloween Ramble. We will walk 6 miles on Denver's Colfax strip. There will be surprises, history, ghost stories, giveaways, and contests galore. You won't want to miss it. Also comes with stickers and thank you on website! Ramble will take place on Sat, Oct 31 4PM-10PM.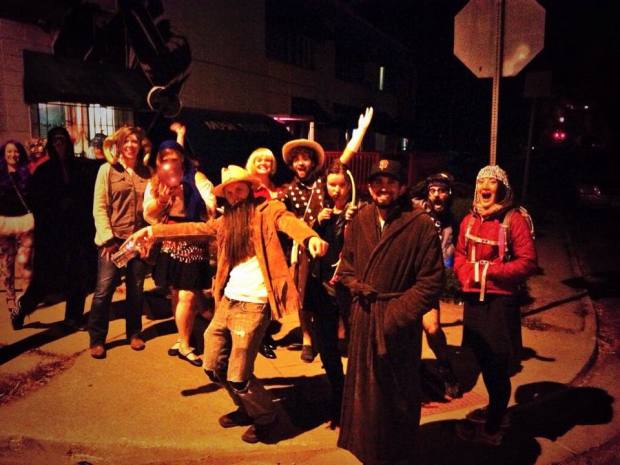 $100 | Committed
This is an exclusive campaign-only perk for those who deeply believe in the healing ailments of walking together. With this leather wrist band you make a personal commitment to embody a LIFE@3MPH ethos in your community, relationships, and daily practices. The leather bands come in three different colors and two different designs. We will contact you to get your desired band color and style. They are custom made here in Colorado by Love Free Movement.

$150 | Uber Soft Zip Sweatshirt
These are eco-friendly, super soft, polyester/cotton blend, made in the USA, Life@3MPH branded sweatshirts to sport your investment and belief in The Walking Movement.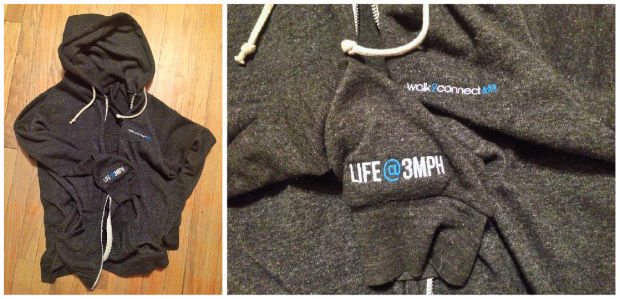 $200 | Private Art Scavenger Hunt
Bring the kids on a one of kind urban art scavenger hunt in Denver's RiNO neighborhood. Each ticket is good for up to 8 kids and their adults [at least 1].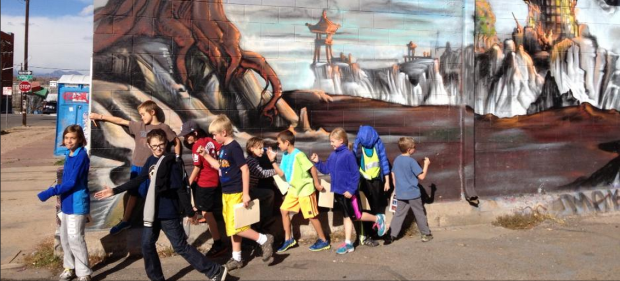 $350 | Exclusive Walkabout
Snag an exclusive walking experience for you and up to 12 of your Life@3MPH friends. These are led by our passionate Walking Movement Leaders and you can choose from the following themes: Guerrilla Art ~ Downtown Art & Architecture ~ Bison, Bombs, and Bi-Planes ~ Highland Historic Ramble ~ Geocaching 101 [limit to 8 on this one].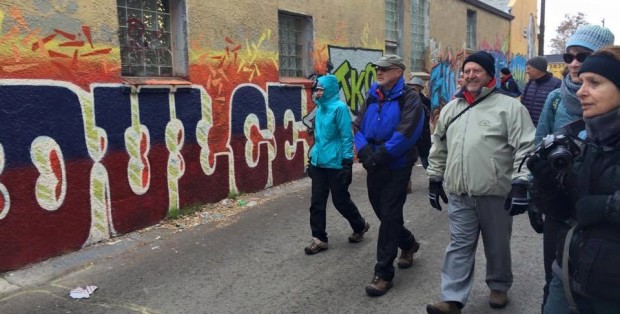 $1000 | Candlelight Tiny House Ramble
You heard it right! This one of a kind experience involves a full-day walkabout for TWO on and near the Continental Divide Trail, tips and info on long-distance hiking/walking from the Continental Divide Trail Coalition, and a candlelight homemade enchilada dinner in a cozy new mountain tiny house. 


$3500 | 3 Days Walking Summit County
Join Walk2Connect Founder, Jonathon Stalls on a customized and one of a kind reflective walking experience in and through Frisco, Dillon, Keystone, Breckenridge, and Copper Mountain in Summit County. 4 catered communal meals, condo accommodation, and program included. This trip will accommodate up to 5 guests (including you).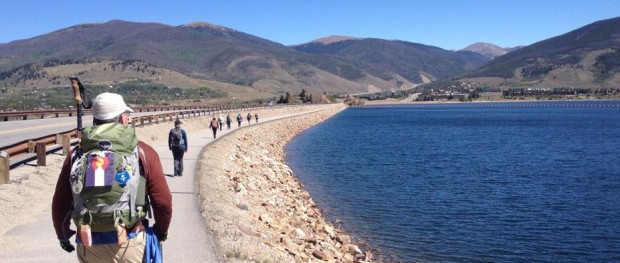 Share, Share, Share: Please take a few moments to share this campaign page with all of your networks. Connect with our accounts and be sure to use #Lifeat3MPH and @Walk2Connect so we can engage with you throughout the campaign and beyond!
Write a Blog or Article: We would love to have a growing list of write-ups the help tell our story. Let us know if you're up for writing a story and we'll feature your blog on our campaign page and on social media!
Host a Potluck: This is a great way to take your support an extra step further. Consider inviting some of your nearest and dearest over for a potluck. Tell them about our mission, why you support it, and then show them our campaign! 
Go for a Walk: Ultimately, we want you to be a little more inspired then you were before when comes to making the most of a good walk. Link up with an old friend at a nearby trail, take your next meeting around the park near the office, or start a weekly walk near where you live. 
Join us!
If you are in Colorado, we hope you are inspired to join one of our upcoming walks. Please visit our
event calendar
and come along!