iCrowdNewswire - Jun 10, 2015
IceCreamZilla 24-7 Global On Demand Ice Cream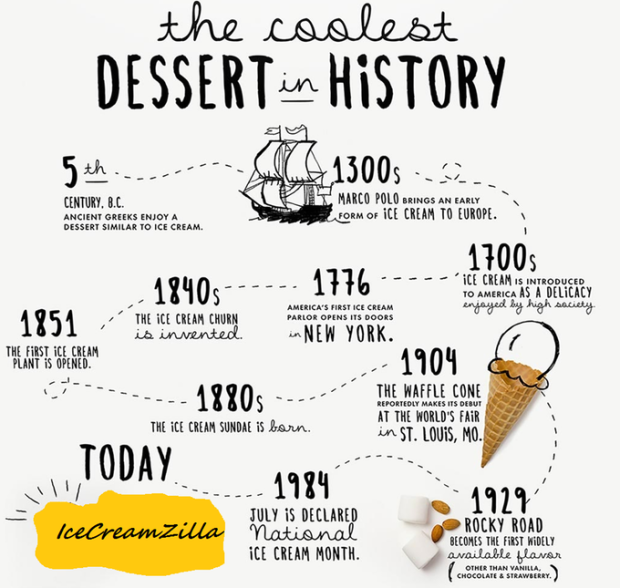 Overview:
-IceCreamZilla is a live World-wide "on-demand" ice cream service that allows you to request ice cream instantly through application or "app" for iPhone and Android devices. IceCreamZilla will have a huge network and variety of the best ice cream trucks, mobile ice cream vendors and even your local ice cream parlors that will be readily available 24/7 to deliver you the highest quality ice cream available in your city within 10 minutues or less in most cities; depending on live demand and availabilty. The service utilizes dispatch software to send you the nearest ice cream available to your location to provide fast delivery. IceCreamZilla will send you only high-quality, registered ice cream vendors that will satisfy your taste buds with delicious ice cold desserts.
About the IceCreamZilla tech team: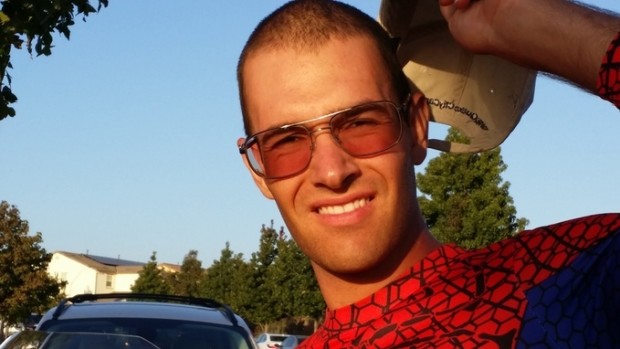 My name is Simon; Founder and CEO of IceCreamZilla and Simon's Ice Cream Company. I am a full time college student and entrepreneur changing the way we make, sell and deliver ice cream in today's modern and expanding world. My latest invention is the World's one and only BMW Ice Cream Motorcycle. Check it out: <a href="http://www.simonsicecreamcompany.com/"  .My goal has been reached in gathering a sophisticated team of IT specialists and software geeks that have been working hard towards IceCreamZilla's birth so we can deliver a high quality product which will fulfill your expectations and beyond.
Funding and timeline:
-IceCreamZilla's blueprints have been carefully crafted from the ground up. Our very passionate and proud team are working around the clock to make sure that this project goes as planned and we hit the summer time launch date. The software engineering, data integration, coding, and final assembly of the really anticipated IceCreamZilla will be only possible through great backers like you and the Perks our team created. We are counting on great support from the Kickstarter community to change the way we eat ice cream throughout the World.
Above and Beyond IceCreamZilla's goal:
If IceCreamZilla manages to skyrocket and reach above and beyond the set goal, it will enable IceCreamZilla to really exceed its full maximum potential while reaching the market by our set summer time deadline. IceCreamZilla can be supported by backers just like you through the awesome rewards that have been created by our team; check out the Perks section below
Super cool IceCreamZilla Perks:
-IceCreamZilla's super awesome Perks are available exclusively to all loyal backers in our Indiegogo community. Our team has created ice cold delicious savings available to backers for your first requests of ice cream in your city which will let you test out and fall in love with IceCreamZilla (coolest new app on Earth)! Getting super savings and eating dessert at the same time while getting your ice cream delivered to you the "IceCreamZilla" way on a sunny day is way too cool.
-Each and every backer will get a special unique secure code custom to the type and amount of pledges that they have made. Savings codes will be sent to each IceCreamZilla backer individually as soon as the campaign ends. Make sure to not loose your code/s ; but just in case you you loose them we've got your back; our customer service will resend you a new one. By having these unique individual savings codes, we can insure there will be no confusion or abuse of code usage or sharing of any kind. Keep in mind you can't combine your codes in one order but you can back/get an unlimited amount of codes to use on as many orders as you wish before the project deadline. As soon as IceCreamZilla launches this summer, you can download IceCreamZilla absolutely free from Google Play/ Android Market or Apple App store/ ITunes , you can easily redeem your savings codes on the app after you sign up and are ready to order your delicious ice cream