iCrowdNewswire - Jun 9, 2015
The Book Truck ATX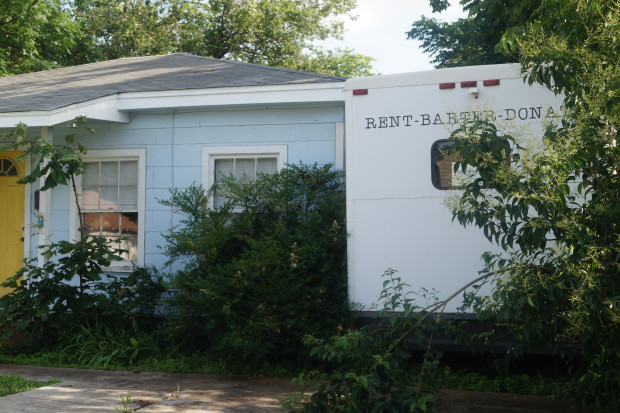 Like a food truck, but for the mind.
We saved a traveling library, and drove it from Houston to North Loop in Austin, Texas. Now, we need your help getting it out of the yard and back on the road.
What does it need? 
For starters, new Texas permits & registration. 
Some vital health care: a new A/C and generator.

It's not this truck's first rodeo. It still shows signs of its former lives. We want to give it a new look.

It also came with over 2,000 books, and no extra storage. We want to keep the books on board rotating and applicable to different audiences, so we need off-truck storage to hold our excess books.

501(c)3 non-profit application and lawyer fees. We're in the process of applying for 501(c)3 status, so future donations of both money & books can be tax deductible. We feel this is crucial for the continued success of the Book Truck ATX, but it is not cheap.

Most importantly, we are asking you to fund the Book Truck ATX's inaugural year. 
How will it work?
Find The Book Truck ATX around town and take a book. 
Keep it forever, share it with a friend, or visit again and swap it out for another. As an incentive, all books returned to the truck will be tallied and top readers will receive invitations, special gifts, and bragging rights. 
For your first book, there will be a suggested donation of $5 to support general operations and community programs such as pop-up book clubs and poetry slams.