iCrowdNewswire - Jun 9, 2015
Community Building Through Jazz

A Powerful New Arts Model 
Catskill Jazz Factory is a non-profit program founded in 2012 by Hudson Valley residents Piers & Lucy Playfair.
WE ENCOURAGE children and new audiences to participate at live performances. By partnering with schools, arts & community organizations, and local businesses, we offer in-school workshops and concerts, present in traditional and non-traditional venues, and fund a ticket subsidy program.
WE SUPPORT top young jazz artists with artist residencies, performance opportunities, and recording capability.
WE PRESENT at diverse venues to introduce world-class musicians to our region.
In Three Years our Achievements have been Phenomenal
WORKED with 18 schools across 6 Hudson Valley school districts 
PARTNERED with 17 regional & local arts and community organizations
PRESENTED at 18 venues throughout the Hudson Valley to diverse audiences
HIRED 81 Jazz musicians 
EMPLOYED 14 people and WORKED ALONGSIDE countless volunteers
"The Catskill Jazz Factory has the potential to be a model, not just for jazz and not just for Tannersville, but an example to show what art and a community of people in collaboration can do for the betterment of the human spirit".
 -Aaron Diehl, 2011 American Pianists Association Cole Porter Fellow in Jazz & founding CJF Artistic Director
Celebrate our Success and Support this Campaign!
This year will be our busiest yet and we need your support! Our campaign goal is $15,000 and every penny raised will go towards educational workshops, artist residencies, ticket subsidies, album recordings, and creative projects.
The Catskill Jazz Factory is a non-profit program, meaning that ALL donations to our campaign are tax-deductible and you'll automatically receive a receipt upon your donation.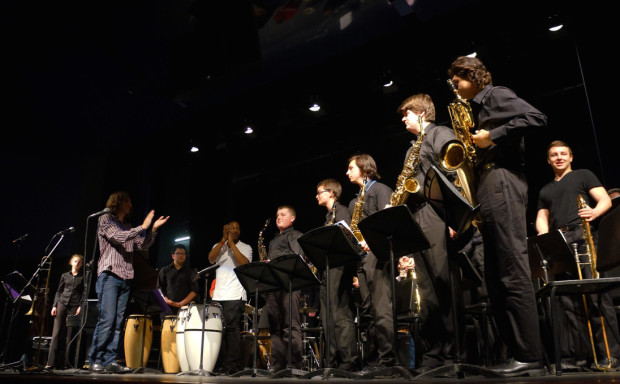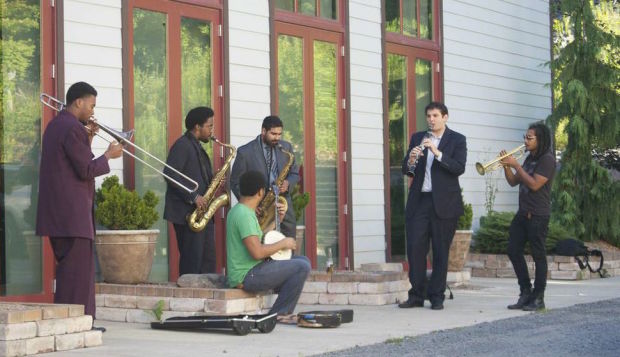 The Impact
Hear from musicians and community members about the impact we have made:
"The Catskill Jazz Factory program is a remarkable opportunity for the children on the mountaintop. This really gives the kids a chance to connect things they have learned in the classroom with the outside world. Listening to live jazz – rather than on their iPods or YouTube – brings a broader sense of music and its possibilities directly into their world.  Thank you so much for this wonderful opportunity!!!"
-Shannon Hoyt, Hunter-Tannersville Elementary Music Department
"With this type of program, what they're [CJF] trying got cultivate isn't necessarily a thing where you show up one summer, you're there for a week, and then your name is on the back of the 2013 T-shirt and that's it, you never hear from them again. They are trying to cultivate different performance opportunities here, really create a community in the sense that every musician that's been through this program, you're building a base. You're building a family."
-Benny Benack III, trumpeter and CJF residency alum
"The Catskill Jazz Factory provided an once-in-a-lifetime experience for over 100 students in the Kingston City School District with a year-long artist residency, which culminated in a performance pairing students, educators and top notch jazz artists. It is my belief that programs like Catskill Jazz Factory that connect artists, educators, students, and community members are necessary to introduce and develop new audience members to jazz. The Catskill Jazz Factory is leading the way and my students thank CJF for letting us be a part."
-Dan Shaut, Kingston High School Jazz Ensemble Director
"The week I spent at the Catskill Jazz Factory was nothing short of life changing.  The work and dedication that everyone put into it was inspiring. I'm not going to mention anyone, because there weren't that many people involved. Everyone knows everyone. Yet, with such few people something so beautiful took place. I'm in eternal gratitude."
-Tissa Khosla, saxophonist and CJF residency alum 
"This [collaborative event] is another wonderful opportunity for the library to show the community that we are more than books! We so appreciate that we are able to have this partnership with the Catskill Jazz Factory and present these wonderful programs to the residents of the mountain top."
-Susan Kleinfelder, President of local library board of trustees
"Deer Mountain Inn is always excited to work with the Catskill Jazz Factory. Their commitment to bringing in seasoned performers as well as educating and showcasing the next generation of talent (and boy are they talented!) truly enriches the community. Guests at any event we host are consistently blown away that such creative, diverse, and top-notch programming is happening right in our backyard."
-Tricia Wancko, General Manager of Tannersville's Deer Mountain Inn
"Public Concerts, open rehearsals, master classes for the public, outreach programs for schools… We have a big city program in a little town!" 
-Angelo Mecca, Grades 7-12 Music Teacher