iCrowdNewswire - Jun 8, 2015
Craft Beer Cellar Eagle Rock
The Story
We are a husband and wife team with an enormous passion for amazing beer! We decided about a year ago to stop sitting on the sidelines and get involved in this industry that we care so much about. We began conversations with a bottle shop family from the east coast, and after many phone calls and a trip to Boston, we decided to team up with Craft Beer Cellar to bring this concept to our hometown of LA!
Our previous work experiences have taught us an enormous amount about running a successful business, both from a financial standpoint, but also from a community and social sphere. Gabe spent many years running a financial firm and I hung my hat in the educational arena (very LAUSD proud), honing my skills at teaching & educating. Together we built a insurance brokerage firm and while we had a ton of fun and learned a lot, we have always yearned to create that small, neighborhood business that would be a meeting place for people with similar passions, where we could make a difference in our community and for something that we care deeply about (our dog's name is Chimay, by the way)!
Eagle Rock, rawks and we love it! We both grew up in this area and bringing a conceptual Craft Beer Cellar bottle shop and tasting room to our 'hood makes us so freakin' happy. Our passion for these communities (both Eagle Rock  + good beer) runs deep and this idea has been at the center of our hearts and minds for years. We look to build a tasting room, where we, too, can enjoy one of eight rotating taps of some of the best beers in the world, from the smallest, artisanal brewers in LA to the deep countryside in Belgium or Germany. Our bottle shop will follow the same mantra of the best beers we can get our hands on, from the US and beyond. 
In addition to amazing beer, you will be in good hands at Craft Beer Cellar Eagle Rock with our entire staff. We pride ourselves on being #BeerGeeks and it's something we take very seriously. We spend our days and nights (when we're not working on the store) deepening our education and palates for this industry and all that it entails. We are all Cicerone Certified Beer Servers and Gabe & I hope take our Certified Cicerone® (second level) exam by the end of the year. Why Beer Geeks and not Beer Snobs? What can you learn from a snob? Our point exactly. We only barely scrape the surface in the craft beer educational field. We are always proud to share with you what we know and what we don't.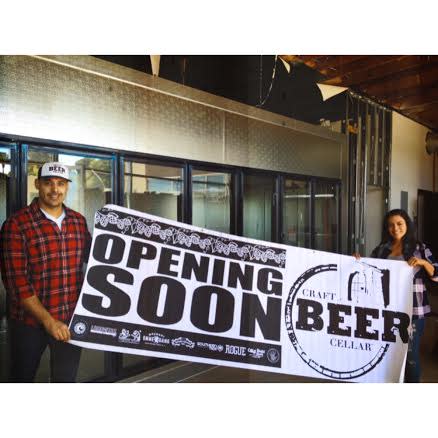 The Mission
Craft Beer Cellar is committed to driving the growth and awareness of craft beer through hospitality, education and support of exceptional beer. 
Craft Beer Cellar Eagle Rock will be a hip bottle shop and tasting room, offering the most amazing beer from all over the world. The largest selection of beers in our tasting room and bottle shop will, undoubtedly, be from the Eagle Rock, LA, and CA communities, but we will spend time exploring beers that we think are worth talking to you about, from every corner of the world!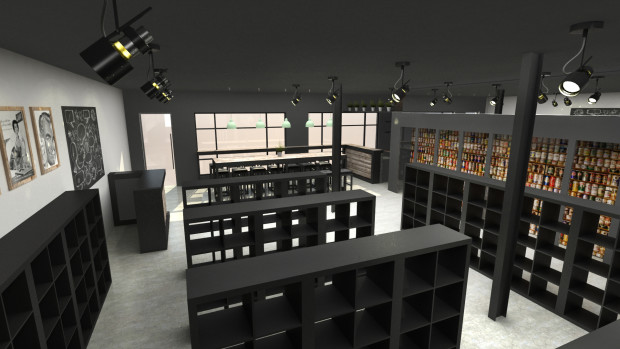 Craft Beer Cellar Eagle Rock is looking to become your community hub, a neighborhood hot spot, where we will provide you with good beer, good people and love. As members of the Eagle Rock community, we look to contribute to our neighborhood, today and in the future. We can't wait to welcome you to the most amazing place, that feels like your home away from home, from the deepest #BeerGeek to the most novice beer drinker.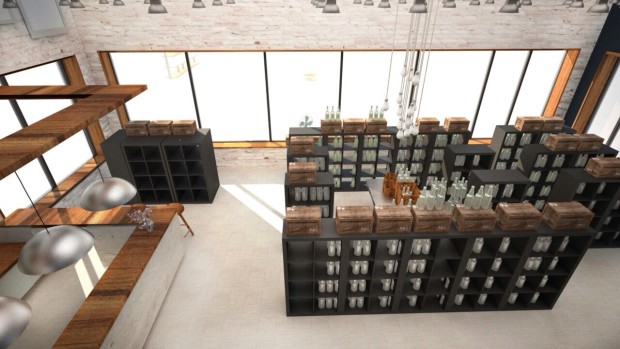 Why Eagle Rock?
We, too, live in Eagle Rock and why not open a business in the city in which we already live and thrive? Exactly! Also, Gabe grew up on the border of Highland Park and Eagle Rock (and graduated from Eagle Rock HS), which has been at the center of his heart for a very long time. He feels very deeply rooted and connection to this community and is excited to be able to realize his dream of opening up a business in his childhood hometown. 
As community members we understand that Eagle Rock is already known for its eclectic charm and artsy culture, so it makes perfect sense for us to put this kind of crazy business right in the middle of it all (crazy good, that is)! We want to be a positive addition to our community, adding to the already amazing beer culture that exists and helps solidify Eagle Rock's place in (beer) history. Our plan is to keep our store pretty industrial so that the beer is the star, the pop of color and the art!
Financial Goals
It's been a long road and we've come so far but we need YOUR support to finish. We need at least $20,000 to get our doors open by early September 2015! 
*This is a minimum amount of money that we need to raise to bring Craft Beer Cellar Eagle Rock to Colorado Blvd. It's been a long, extremely expensive road and while we felt more than prepared for the costs that we would incur in getting our doors open, we've hit many barriers that have been costly, such as delays in hearings and licensing.* 
Your Indiegogo money will go directly towards:
Store Signage & Permits:
 Currently there are no signs on our store and we would love for our sign to be representative of the community. We will be placing a blade sign on the tasting room portion of our space closest to Colorado Blvd. Our bottle shop portion we will have a routed aluminum box with vintage character and the words "Craft Beer Cellar" routed into the face with white acrylic backing.  Our signs will help you easily locate us.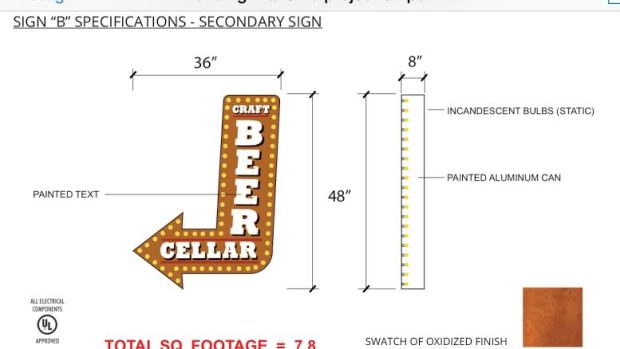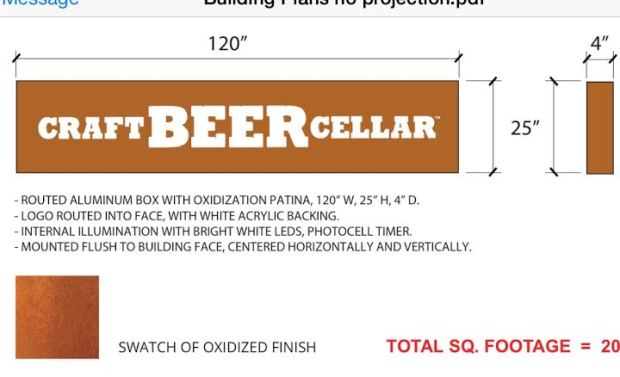 Floors:
 To keep costs down we are going for an industrial feel in our space, therefore, the floors will simply be grinded and sealed to keep a simple, but classy industrial look.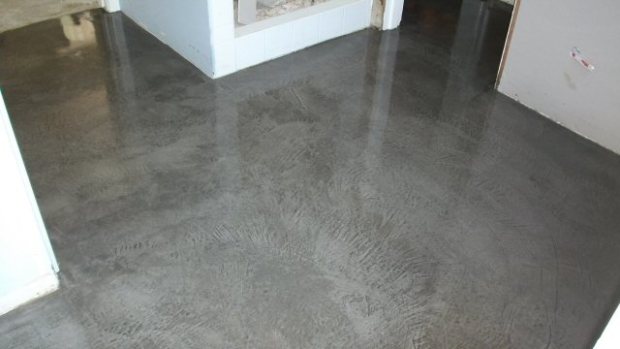 Bar Build-Out:
 The actual bar for the tasting room needs to be built so that you have somewhere to enjoy great beer. We will be doing most of the build out ourselves using reclaimed wood that was hand-finished by Gabe and his dad. However, the plumbing, framing of the bar, and the bar top are super expensive.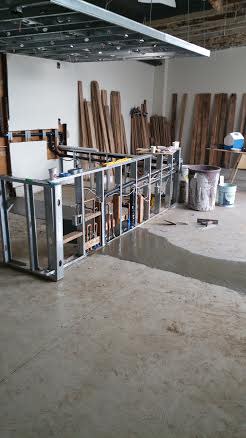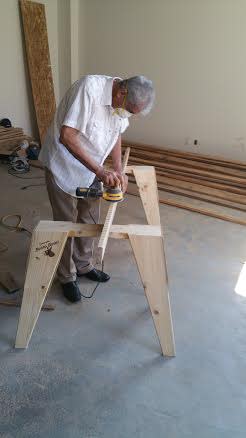 Tasting Room & Patio Furniture: We need a place for you to sit, yo!
Rewards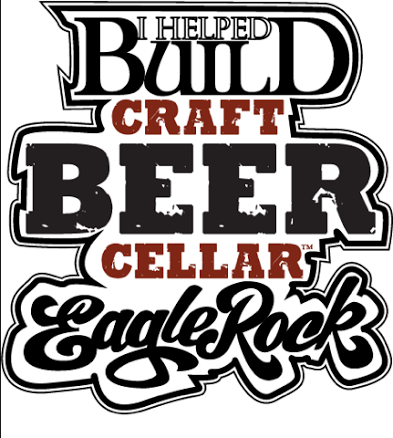 Indiegogo-Exclusive Sticker & T-shirt graphic, by local artist BHAB!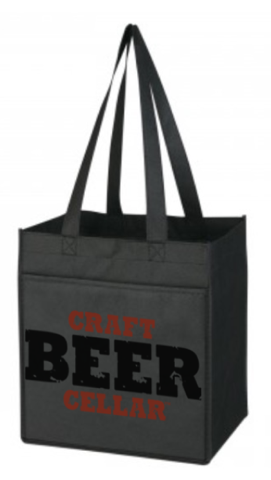 Custom 6-Bottle Reusable Bag for safely transporting your bottles.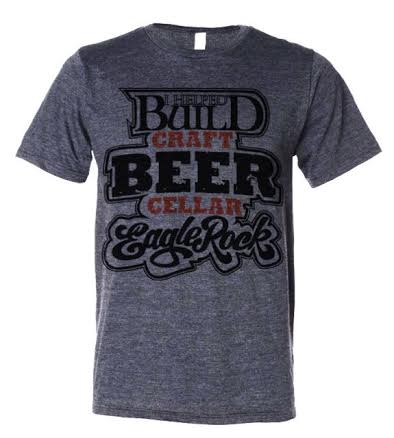 Indiegogo-Exclusive t-shirt!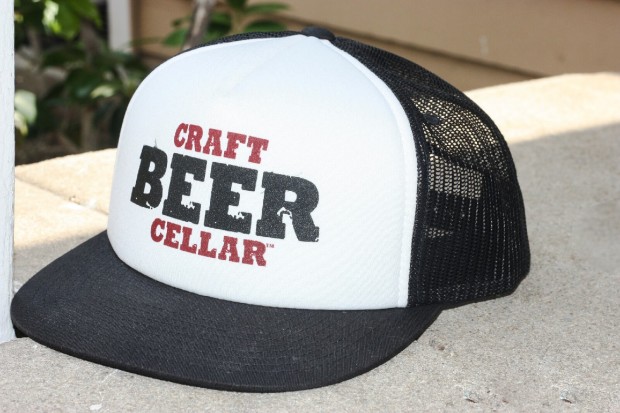 Craft Beer Cellar Trucker Hat
Thank You!