iCrowdNewswire - Jun 6, 2015
Sister St. John Delany with Mayor Tom Roach of White Plains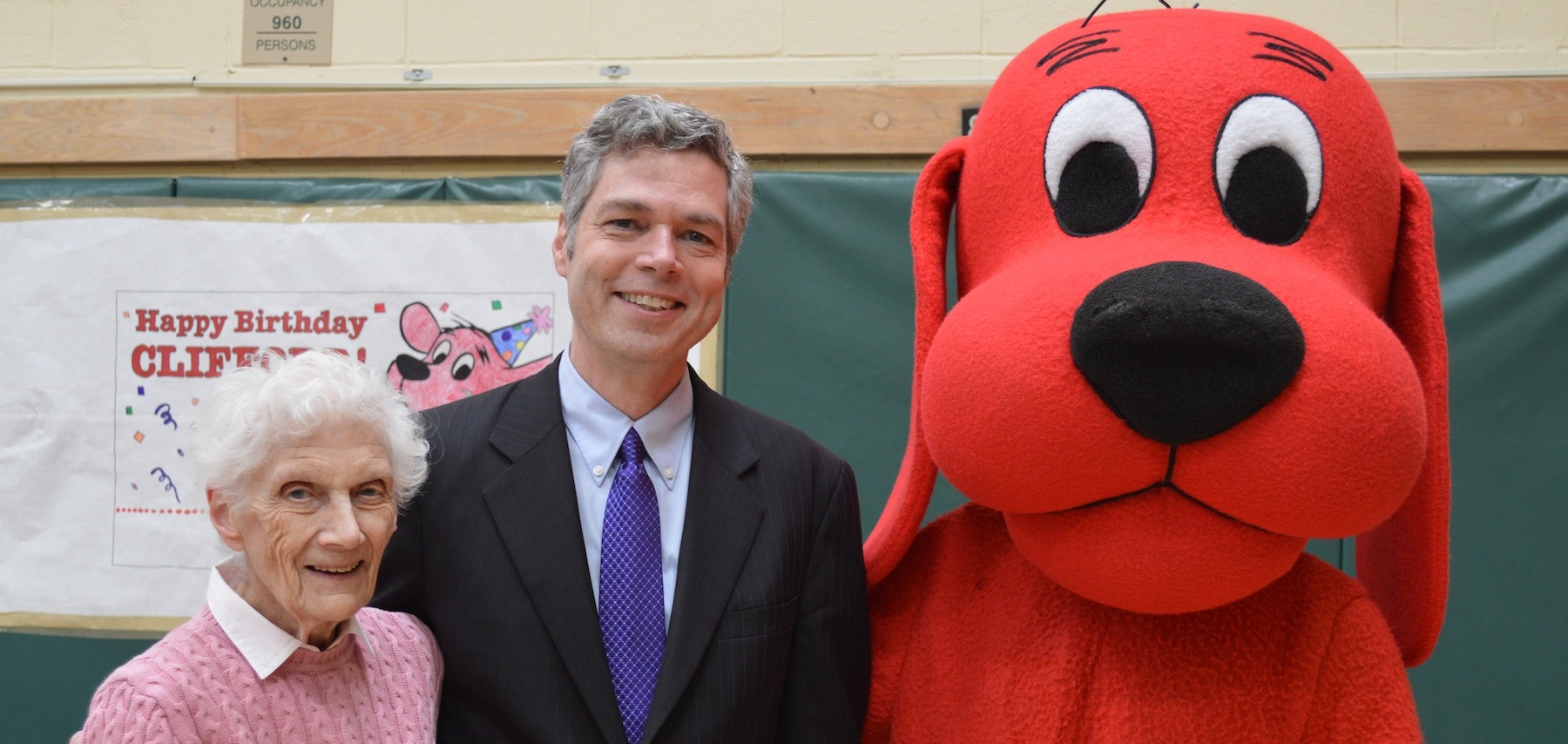 WHITE PLAINS, NEW YORK (June 2, 2015) – The Delany Center for Educational Enrichment, which has been serving communities throughout Westchester County for over 43 years, has announced a campaign to raise money to fund five scholarships for students to attend their Summer Literacy Program, which will take place July 6 – 30, 2015. The Delany Center is a place where children and families come to enhance literacy, math, and science skills while building self-confidence and developing personal learning techniques that will help make academic success a reality, and inspire them to become lifelong readers, writers, thinkers, and learners.
"Children can lose more than two months of academic learning over the summer if they are not challenged and engaged," says Sister St. John Delany, Ph.D., Director of The Delany Center for Educational Enrichment. "These scholarships will enable children to get the additional academic support over the summer that they desperately need but cannot afford, will help them build a better foundation for a successful future," Sister Delany explains. "At the Center, we believe every child has potential, but some need extra help to reach it. Please, help us help them and donate what you can," Sister Delany implored.
The Center is seeking donations, totaling $6,375, through a GoFundMe campaign (http://www.gofundme.com/summerscholarships). When the goal is met, five students will be able to attend the Summer Literacy Program at the Delany Center, part of Pace University's School of Education.
This dynamic program, which helps build skills in literacy, reading, writing, and science, provides children (ages 5 – 16) with the opportunity to get ahead academically, as well as enjoy diverse activities including digital storytelling, film and video creation, arts and crafts, Chess, Scrabble, and more. Unlike other camps, the Center's program can help your children stay mentally challenged and moving in the right direction while creating and having fun.
The program runs four days per week, Monday through Thursday from July 6 – July 30. Parents have the option of a half-day (9 am – 12 noon) or a full-day (9 am – 3 pm). Students are divided into small groups based upon their grade. Children in each group work on individual and team projects, based on a central theme, which is presented by the children at the end of the four weeks.
The program is held at The Delany Center for Educational Enrichment, located on the campus of Pace University Law School, 78 North Broadway in White Plains. The cost is $975 for the half-day, $1,275 for the full-day. For more information, please call (914) 422-4135 or visit http://www.thecenterforliteracy.com.
About The Delany Center for Educational Enrichment
Founded in 1972 as part of the School of Education at Pace University, The Delany Center for Educational Enrichment (formerly The Center for Literacy Enrichment) is a unique learning support center which strives to make academic success a reality. By building each child's self-esteem and confidence in their academic abilities, the Center inspires students to become lifelong readers, writers, thinkers, and learners. Located on the of Pace University Law School campus in White Plains, New York, The Delany Center has provided literacy and educational support for over 43 years, setting the standard of academic excellence by providing individualized, quality instruction to learners of all ages. The Center views children as individuals with respect to their academic needs, and tailors instruction accordingly. Certified, highly qualified teachers and tutors remain current on the most recent methods and research, and offer assistance with the Common Core. The Center offers multiple programs and tutoring in math, literacy (including reading, writing, fluency, comprehension, vocabulary, and more) and science. In April of 2015, The Center was renamed to honor Sister St. John Delany and her lifetime of dedication to furthering children's education.