iCrowdNewswire - Jun 5, 2015
Water4all
Dear Friends,
In 2015, the World Economic Forum ranked water as the Top Global Risk for the first time.
ACTION IS NEEDED NOW!
After completing a PhD in Water Engineering in France, I relocated to Toronto and created Ecoloodi (ecoloodi.org), a bilingual non-profit organization dedicated to educating children about water issues.
Ecoloodi has delivered water-related educational programs to children in Canada, France and Benin. By educating children today, we can help create the leadership needed for tomorrow.
"Human history becomes more and more a race between education and catastrophe", H.G. Wells.
You can make a difference in people's lives by helping us expand our water themed educational activities.
The $50,000 raised from this campaign will fund educational materials (videos, books, posters, teaching guides) for children in grades 1 to 6 in Canada, France and Benin.
Ecoloodi is going back to Benin in January 2016. Half the population there are children in need, and our partnership providing new educational materials to teachers will make a big difference.
See the excerpt from a video we created for last year's visit to Benin here. 
H2O: The story of a little drop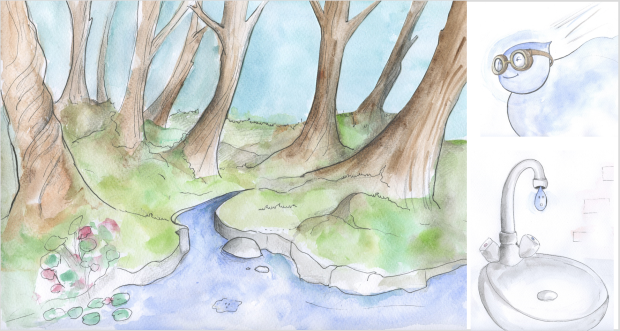 Educational tools for children in Canada, France and Benin.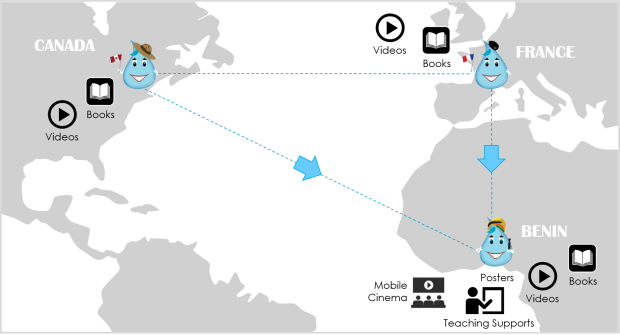 Budget and Timeline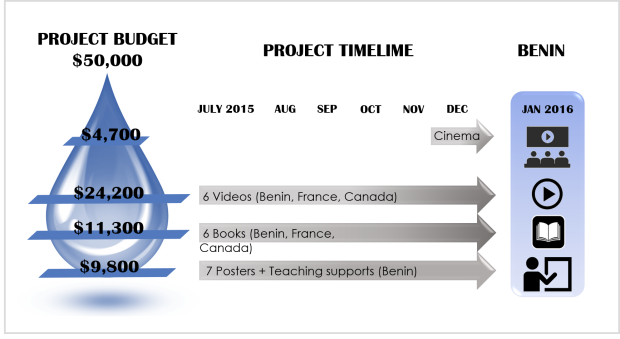 Best wishes from Benin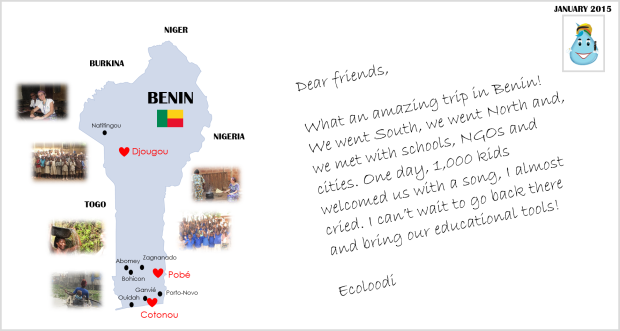 Help us turn water education into action. Every drop counts!
Ecoloodi started with a seed of an idea. You can help it grow. All donors will receive up-to-date information about water issues in Ecoloodi's monthly Newsletter and recognition on our website (unless choosing to be anonymous).
"We would appreciate you sharing this campaign with anyone who can help make a difference and thank you in advance for your support", Ludiwine Clouzot, Founder of Ecoloodi
For those in Toronto:
Join us for a very special event on Tuesday, June 16th, from 6 to 9PM, at the Centre for Social Innovation (720 Bathurst St.). The Water4All event will feature a panel of water experts, live music, dance, food, a silent auction and The Water Brothers. This will be a fun evening to meet and mingle with members of the water community.