iCrowdNewswire - Jun 4, 2015
ESPEJO
Vincent, what's this?
Espejo is a 3-minute short film on empathic change that we believe the world needs. Why? Because videos are a great way to illustrate, to a large amount of people, the transformative power of empathy in a simple yet profound way. When Christine and I met a few months ago, I talked to her about the urgency I see in providing moving/ high-production/ fresh visual aid to the cause of spreading NonViolent Communication (NVC). She told me about an idea for a story that she had been wanting to shoot and spread massively in social media to raise awareness around empathy. It was a magical moment that set a very clear intention that we have been molding and perfecting ever since. The result is ESPEJO, a short that explores empathy, friendship and grief, and that will be the first of a series of empathy and non-violent communication high-production videos. We are very excited to build something great with this project and would love for you to become a part of our story and help us release a piece of groundbreaking cinema.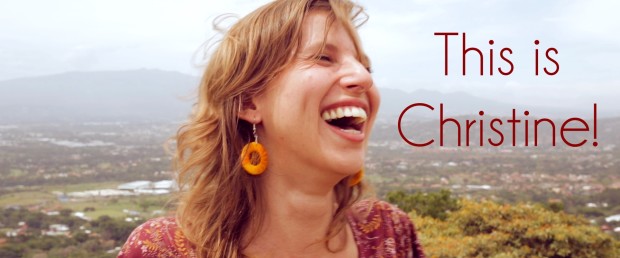 Ok, I'm intrigued. What's the story?
'Espejo' is the story of two long-time friends, Enrique and Abel. It is about Enrique's learning curve to be able to provide empathy, and Abel's resulting empathic change. Abel is going through a difficult time, he has lost his son a year prior, and isolated himself to the extent of not attending the mass in honor of his son.
Enrique will try to be there for his friend by giving him sympathy, advice, comparing Abel´s pain with his own personal story, none of which will help… Until he finds the way to be fully present with Abel's experience, showing true openness of mind and heart; until he becomes a mirror of Abel's feelings and needs. In turn, Abel is able to tap into his inner wisdom and experience empathic change.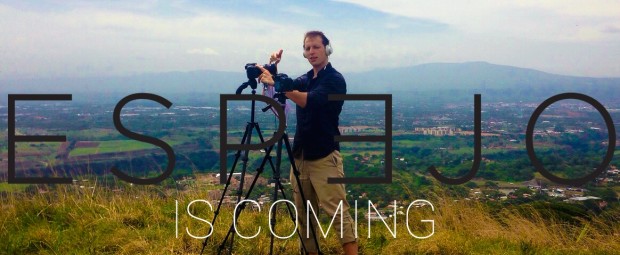 Goosebumps! What pushed you to make this?
I have for a long time been passionate about approaches facilitating empathic change, such as Nonviolent Communication (NVC) and Restorative Systems. In a nutshell, NVC asks you to link your feelings to basic needs we all have in life, understand which are satisfied, or unfulfilled, and from there develop creative strategies for satisfying them. I saw the dramatic changes that using nonviolent communication and giving empathy created around me, the kind of freeing power it brings and the quality of the connection I can now establish with people in my life. Despite my passion, I found it extremely challenging to share it with others, because the tools available are simply not moving them. We are a generation hooked on visual information: few clicks, short messages. I belong to the video-addict generation and to me, videos MAKE A DIFFERENCE: they move people. Christine felt exactly the same way. Through her organization, "conversABLE", she is starting a grassroots revolution in Costa Rica, teaching empathy and NVC skills to individuals, groups, vulnerable communities and also companies. She has collaborated with the government and other institutions and her vision is to make empathy accessible to as many people as possible. She knows videos are a great way to do that. So we embarked on a journey to popularize empathy and NVC. It's our attempt to express our gratitude for all we have received and give back to the community that supported our learning. Espejo is the first of what I hope will be a long list of video projects, and will officially launch the creation of Peace Media production company.

I get it, it's an ambitious project you've got here! But what's the big deal with empathy?
At the heart of the disconnect that I see between human aspirations and the world we currently live in, I find fear. Fear justifies violence, and increases it proportionally to the distance we have to what we fear. The less I know you, the more I can fear you, judge you, hate you. As Dominic Barter puts it: "conflict increases its volume to compensate for the perceived distance between those who are party to the conflict." Empathy reduces this distance… drastically.
Experiencing empathy can completely shift how we see the things that we were carrying, it changes our story about what happened, it liberates us from what was blocking any action. It is recognizing our common humanity. The action that is imagined through empathy has a special quality: it tends to include, to connect, it brings pieces together, it resolves what appears to be banned. Espejo tells a story of empathic change that we believe every viewer can relate to, and it empowers the viewer to do the same. We can't wait to tell you this story. We need your help to get it started.
The Dream Team
Adding my own experience and equipment with Christine's creativity, vision and network, we set out to capture on video the essence of empathy, and share it using our utmost artistic and technical abilities. When we met André Robert, an up-and-coming gregarious young Costa Rican filmmaker who recently graduated summa cum laude from Loyola Marymount University and shared our idea with him, he offered to help with the writing. The magic came full circle. André just completed his first film, "Zafiro", a surreal dramedy exploring the struggle of letting go with moving visual poesie. Clearly, he was the missing piece in making this short as cinematographically appealing as possible. André, and another friend and visual producer Martha, gathered a crew together to make a film on a shoestring.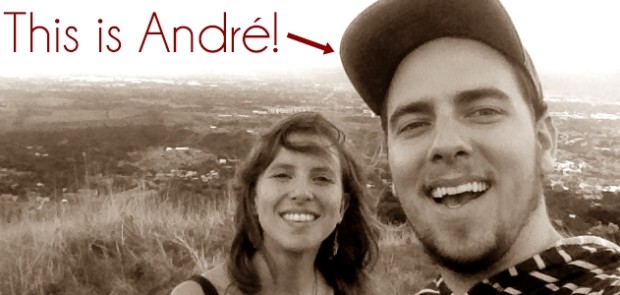 Leynar Gomez, who will play Enrique, is the up-and-coming Costar Rican actor of the moment. He has written and produced various plays, and was nominated last year for his incredible role as a hustler in the poetic drama PUERTO PADRE. This year he appears in "Zafiro", André´s movie, and also PRESOS, which has already been nominated for best film in Film festivals abroad. Leynar just got back from the Malaga Film festival where he received a best actor nomination for his role as a prisoner in Presos.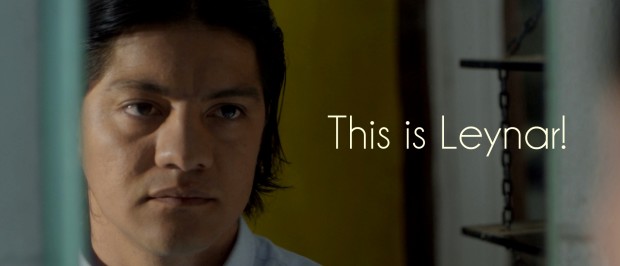 Wrap it up Vincent, I've got stuff to do…
I look at it this way: Come join this little community of people passionate for bringing forth positive social change. Participate however you can. Share this with your family and friends. And then, together, this lil club's gonna make a really cool short film, and you'll have made it happen. Whether you end up with your name in the credits or an invite to a special preview screening, you'll know that without you, this movie never would have gotten made.
Sounds awesome, but how is my money going to make a film?
There are many ways you can support the project, and we'll be over-the-moon grateful for whatever you can offer. Right this instant, you can already share our facebook page to your friends and family.
Intense enthusiasm for this project is what propelled us this far, but needless to say, there is a cost that comes along shooting a short film. Cameras, microphones, crew, production, color correction, sound mix… To produce a short movie on empathic change in a ridiculously short amount of time with a small dedicated crew, we need a little financial support from you. Our really tight budget of 5000 $ will allow us to shoot our short movie at the end of June, and with the production quality that empathy deserves, reaching a larger audience, and delivering a message that each and everyone of us need to hear.
Let me tell you that our movie will be available for free for the world to see. Also, this is just the beginning of a journey: help us with this project and in the future you will see a lot more non-profit video projects helping empathy, nonviolent communication and great peace initiatives be known and developed.
To sum it up, making a short film about empathic change is a crazy business, with a lot of unknown factors. We start with a script we're really proud of, we assembled the best team possible, have a clearly defined budget and shooting schedule. It's impossible to guarantee everything will come together exactly as planned, but in the end, we will have created a short film that hopefully all of us can be proud of.
It's a great journey, and I thank you in advance if you can help make this ride possible.