iCrowdNewswire - Jun 4, 2015
Avenue B – The Roots Album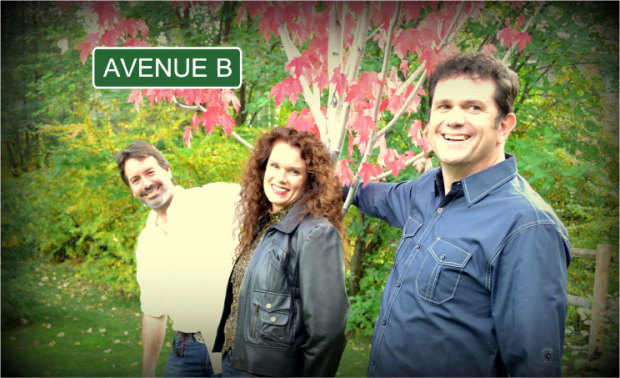 Leslie Mauldin, John Mauldin, and Jed Moss – we are Avenue B, and we're making our debut album!  We'd love to have you involved. This musical collaboration developed as a surprise to us, and we're so excited to share it with all of you.
We established our varied careers separately as concert, theatrical and stage performers, but a couple of years ago we found ourselves hired to perform together on the same stage, and a LIGHTBULB went off – this was fun, and there was honest joy being shared with the audience. Being onstage together really worked. Leslie had performed with her brother John, and also with Jed, but this was the first time the three of us had performed together onstage since childhood, and it just felt right. Then, when audience members started asking where they could buy our music, and when/where we'd be singing and playing together next, we realized we really had something to go after. So we did!
Since then, we've been hard at work arranging covers, writing original music, and honing our harmonies; we've performed in several states in the Midwest and Northwest U.S. to test our new venture, and received more requests for our music each time! We are ever grateful to those who gave us their thoughts and shared their feelings about how the music moved them, made them smile or laugh, what worked, what didn't – it encouraged us to jump on this, and use our varied backgrounds together onstage and in the recording studio to share the unexpected joy in collaboration we've found mid-career. 
We'd love to have you be part of this!  Check out our perks – we think you'll like them – and then make your decision about how involved you want to be.
Here's how we'll use the money raised by this campaign:
Studio time – this is where we'll record the music!
Studio mixing and mastering – this is where they'll make us sound good!
Travel expenses – we all live in different cities, and since we sing harmonies, well …it's kind of important to be together.
 CD production and distribution – that's when you get to hear the songs!
Webmaster fee – this is how we make our album available for download so… you get to hear the songs!