iCrowdNewswire - Jun 3, 2015
Help Ovdi get a Van and tour the US!
Good day ovdi pals! If you made your way here, you know who we are, or at least what we're about. Back in November of 2013, we released our debut album, Scryers of the Ibis, and the response you guys gave us was absolutely incredible. Shortly after, and for the last year 1/2, we have been working hard on writing and recording the next chapter.
The new album includes a slew of new creatures, stories, and Gods. 4 of these Gods were revealed recently, and we set up this indiegogo to coincide with the preorders for our new line of lore based merch. EDIT: (When you pre-order, let us know your size! For those who already ordered, no worries, we'll make sure we get the info from you. For Large versions of the artwork for each shirt, scroll to the bottom of the page!)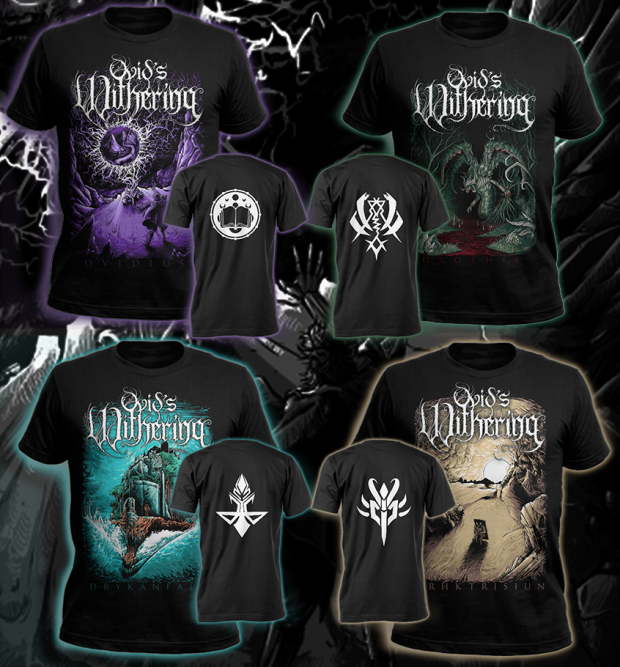 We've always done our best to stay close with all our fans, and we really enjoy all the feedback and awesome conversations we have about video games and music etc. We try our best to respond to every single person who comments or writes us, and really take all your feedback to heart.
We really feel like you guys are and will always be a huge part of our band, and that's why we are reaching out in confidence that you can help us stay safe on the road on the way to see you.
What Ovdi Needs & What You Get
We want you to know exactly where your funds are going, so here's what happens if we get this awesome support.
3200$ – New merch
500-1000$ – Shipping new merch
5800-6300$ – Van
Here's the perks you will get by supporting ovdi in getting a van!
20$ – "Scryers of the Ibis" CD and Earthshaker Sticker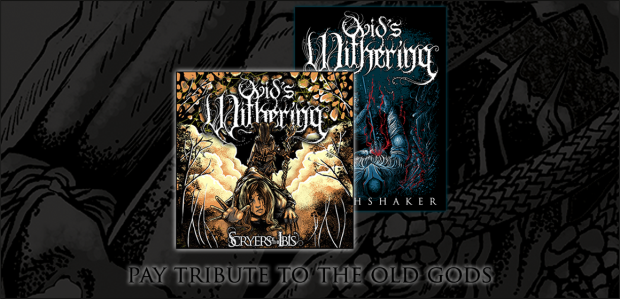 30$ – Arhk'Trisiun Shirt (lyrics will be added to the back of the shirt)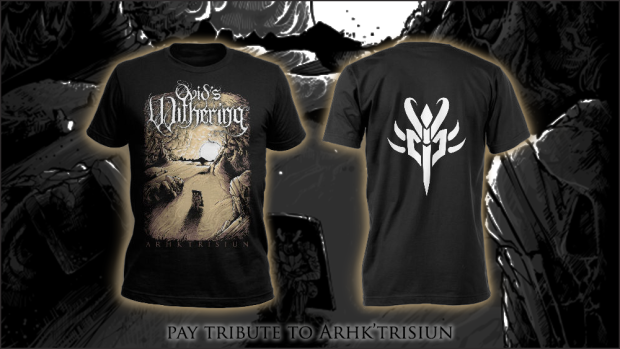 30$ – Drykanfall Shirt (lyrics will be added to the back of the shirt)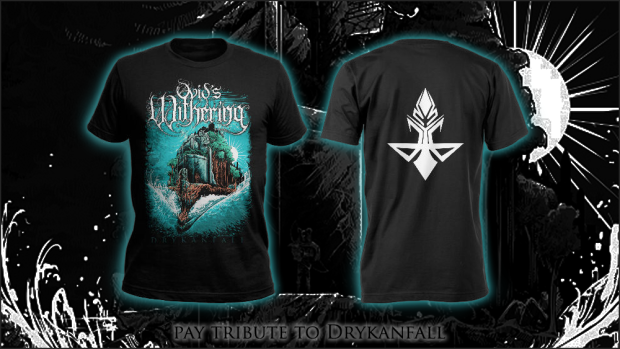 30$ – Ovidius Shirt (lyrics will be added to the back of the shirt)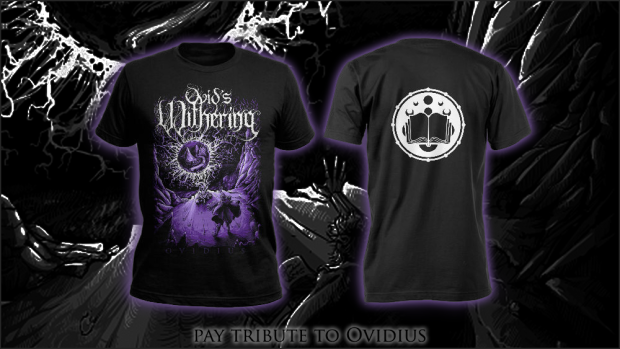 30$ – Grothis Shirt (lyrics will be added to the back of the shirt)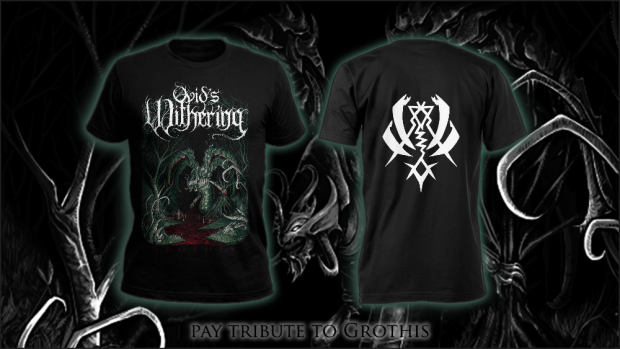 50$ – Pick a shirt along with Free Entry to one of our shows!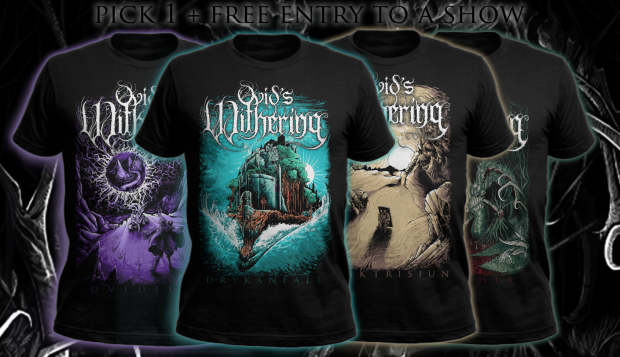 60$ – Pick a shirt along with a "Scryers of the Ibis" vinyl!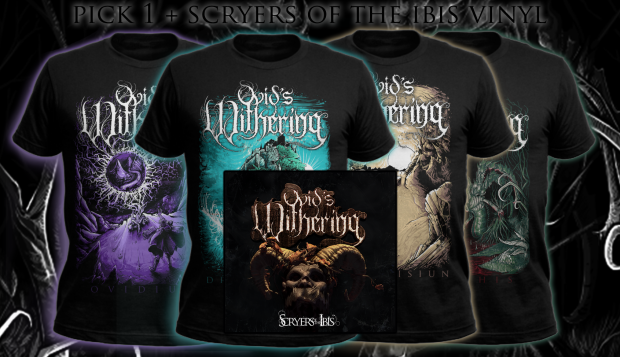 100$ – Get all 4 of the new shirts!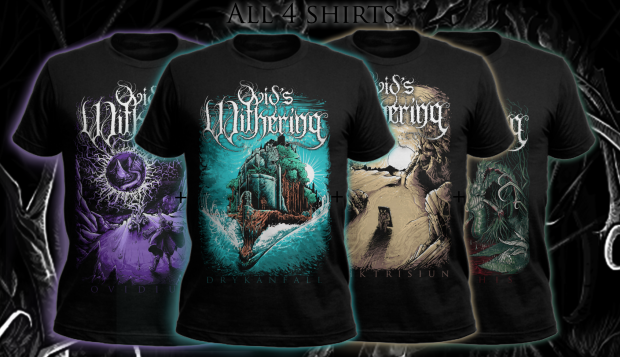 300$ – Get all 4 new shirts and EVERY shirt/CD we are currently selling!

600$ – We will make a medley and make a themed t shirt loosely based on ANY game you choose!

1400$ – You get one of everything we are selling right now and EVERYTHING WE MAKE. EVER.

5000$ – We will book a show specifically to go play close to you, we will drive to you, bring you one of EVERY shirt we are selling, eat a shitload of pizza with you, and take to you to the show.

How it really helps
We poke fun at the fact that we don't have a way to get around on this tour..and its pretty true, but in all seriousness, if this doesn't come together exactly how we hoped, we will still find a way to make this tour happen. We don't want you to think we are putting this out as a deciding factor between us touring or not. We would never ditch out on a chance to tour the US with these great bands and see all you folks, but the success of this venture will help us IMMENSELY. 
So why now?
As most of you know, as soon as we got the trailer (that you helped us get!) and had the ability to tour, we put it to good use. Over the last few years we've been all over the country, and had a blast. We absolutely love having the opportunity to travel, play, and hang out with fans. For the last few years, we have been trying to tour as much as possible, and as you know, we have been using a personal vehicle to make it happen. With the last tour, we ending up spending more in repairs on the car, than we actually make on tour, and it really set us back! In addition to that, with this tour routing being as hectic it as it is, we really need to be able to stay on the road, and sleep in rotation while we drive, and this is nearly impossible in our current vehicle (a 5 seater SUV). We're hoping that this IndieGogo allows us to dedicate a vehicle strictly to touring, to keep us safer, faster, and more comfortable on the road. 
What else can you do?
There's lots of ways you can help Ovdi out. Grab one of the new shirts, donate 5 bucks, donate a buck, or just throw us a share! Everything really helps, and it will go a long way in helping us reach the next chapter in our dreams.
Thank you lovely guys and gals so much for all the continued support, and hopefully we will be seeing you soon!
Per request, here's the large artwork for each design! (By our amazing artist, Michael Salas) –