iCrowdNewswire - Jun 3, 2015
Help Create The Sierra School of Todos Santos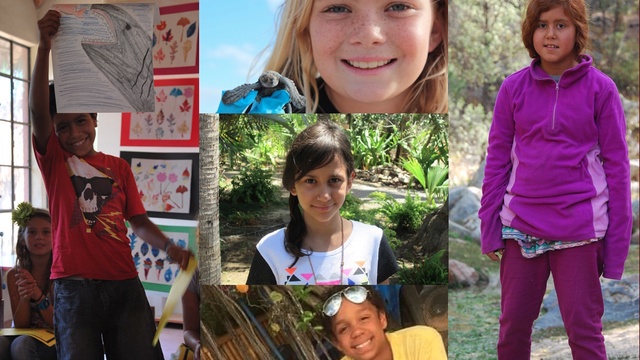 We are creating the The Sierra School of Todos Santos to nurture the dreams and aspirations of academically motivated, Mexican and international youth who seek to benefit from a college preparatory education to access university study and professional careers in Mexico and beyond. The Sierra School of Todos Santos is a grassroots, educational project (of The French non profit organization, Les Ponts de la Sierra) to open in 2015-16 a Mexican and IB, International Baccalaureate model secondary school for college-bound Mexican and international youth in Todos Santos, Baja California Sur, Mexico.
Just as important as our standards of academic excellence is our  commitment to equal access, social inclusion and diversity. Scholarships are integral to our mission. We offer scholarships–tuition fee wavers for Mexican students who are unable to pay our first year fee of $5,000 US Dollars / $77,000 Mexican Pesos for our program. Approximately half of our students will benefit from full or partial scholarships. We promote an IB education that fosters knowledge, inquiry, multilingualism and citizenship in over 4,600 public and private schools in the Americas, Europe, Africa, Asia and Australia. The Sierra School of Todos Santos may be the smallest International Baccalaureate model school in the world! 
A unique private school with a public purpose, The Sierra School of Todos Santos offers a rigorous and challenging, humanities, great books, math, and ecology-focused course of study in English and Spanish. Our students develop as thinkers, readers, speakers, writers and ecologists who learn in order to solve problems, for the joy of intellectual understanding, and to meaningfully contribute to a sustainable world. The Sierra School intends to meet current Mexican national educational policy initiatives by promoting educational opportunities for all social groups, by ensuring equitable access to secondary school, by promoting higher Mexican national educational standards and by working toward compulsory education in secondary school. Our educational project will meet the needs of local and international youth who deserve to dream their futures in Todos Santos, Mexico! 
Our project will fill a market niche and  meet a critical need in Todos Santos. Without us, local and international secondary school students are obliged to leave their families in Todos Santos for La Paz, the neighboring city and administrative capital of the southern Baja; they are obliged to move to mainland Mexico or are obliged to leave Mexico altogether. At worst, students follow limited offering correspondence courses which are not legal in Mexico. At least two primary schools in Todos Santos, including this one (featured below), are seeking a local, international high school alternative for their students.
Beautiful, safe, and international, Todos Santos is perfect place to raise children. Todos Santos is a Peublo Magico, recognized by the Mexican government for its rich history and culture as well its promising future as it faces development and change. With a population of approximately 5,000, Todos Santos is a select, international tourist destination thanks to its stunning desert, oasis and mountain landscapes and its gentle, tropical microclimate.  Urban development projections predict that the Todos Santos population will triple in the next ten years. The Sierra School is the educational future of this beautiful small town in the changing Mexican west!