iCrowdNewswire - Jun 2, 2015
Sunnies Hawaii
WHY SUNNIES HAWAII?
I mean really, what make us unique? 
BAMBOO.
SUSTAINABLE. Bamboo is self-sustaining. Think of it like a grass that grows back to full height in around 2 years. 
LIGHTWEIGHT…you will be AMAZED how light these sunglasses are!
FLOATABLE…so, we aren't really sure if that is actually a word…but THEY TOTALLY FLOAT! No more missing sunglasses after you get taken out by a wave. Or if fishing gets a bit crazy and they end up overboard. 
POLARIZED?! 
You bet your bottom dollar they are.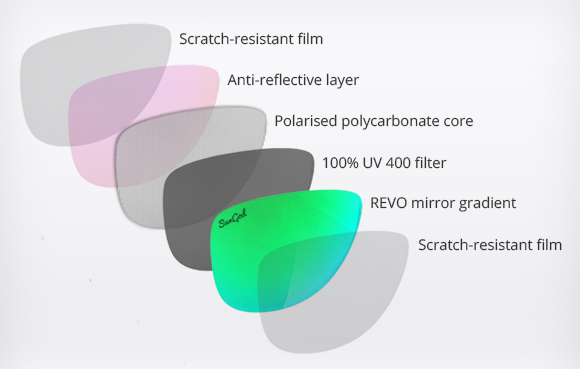 WARNING: This means the sun's glare will no longer be your excuse for missing that wave or casting your line on the rocks.
SPRING HINGES. Not only are spring hinges the highest quality hinges available, they provide a unique custom fit. 
AFFORDABLE. Not just affordable, but the MOST affordable designer, polarized, spring hinge, water-proof, lightweight, branded, unique sunglasses on the market. Scratch that, on the PLANET. 
So…it looks like the only choice you have to make is one pair, or two?
Note: All three high quality options are polarized and have spring hinges. 
Option 1: 
Natural Bamboo Mirrored Lens- Blue or Yellow Options
Option 2: 
Dark Brown Bamboo- Black lenses
Option 3:
Natural Bamboo- Black Lenses
WHY WE NEED YOU
We have spent months finalizing samples and gearing up for production. The manufacturor we have partnered with is ready for our final order…this is where you get in! We need to raise $6,000 through your orders of Sunnies in order to proceed with this first production run! Contribute to our project today, and you will receive your first pair of Sunnies Hawaii before the end of summer. Mahalo!
Let's talk about perks!
$28- Thanks for coming early to our party! The first 25 people will receive their choice of Sunnies for just $28! (Retail $56-$62)
$32- Black Lens Natural Bamboo. Clean, minimal, sleek. (Retail $56)
$34- Your own pair of Sunnies Hawaii, blue, yellow colored lens. (Retail $62)
$34- Your own pair of Sunnies Hawaii, dark brown bamboo. (Retail $62)
$62- Receive TWO pairs of Sunnies! (Retail $124)
$90- Last but not least, our lowest rate per pair, receive THREE pairs of Sunnies! (Retail $186)