iCrowdNewswire - Jun 1, 2015
Home Town Farms
Summary
Home Town Farms™ is a vertically integrated food growing and retailing system for suburban and city markets. The Home Town Farms model combines proven and profitable vertical growing technologies with a restructured supply chain that eliminates middle-men and transportation to capture high margins while drastically reducing the resources needed to grow and sell organic produce. These growing and distribution efficiencies create a cost structure that is 50% less than conventional non-organic farms and traditional distribution systems, using on average 85% less water, 80% less fertilizer, 70% less land and reduces fuel consumption and carbon output by about 90%, compared to conventional farming. An on-site retail store serves as a permanent farmers market, providing a fresh and fun consumer experience with the convenience of an urban neighborhood location. Home Town Farms vertical integration from seed to shelf provides high margins while offering customers the highest quality healthy, fresh organic produce at price points they can afford.
THE PROBLEM:
HIGH COST OF QUALITY FOOD
USDA 1 in 6 need assistance to eat
Congress passed the Healthy, Hunger-Free Kids Act in December 2010
Food inflation driven by increased global demand, rising input and transport costs.
Current, traditional Agricultural industry
Wastes about 40% of the produce grown through out the supply chain 
Food safety concerns. (E Coli, Salmonella, etc.)
Current industrial agriculture:
Unsustainable 
Environmentally hazardous 
Inefficient 
Final product often low quality (Picked two to three weeks early; less flavor and nutrients) 
Vegetables and Berries lose between 35% to 70% of their phytonutrients with in 1 week of picking (source UC Davis)
According to the Center for a Livable Future, Johns Hopkins Bloomberg School of Public Health, Baltimore, Maryland, USA
"The industrial agriculture system consumes fossil fuel, water, and topsoil at unsustainable rates." 
THE SOLUTION:
LOW COST HIGH QUALITY FOOD
– We are the Farmer, Distributor and Retailer
– We can offer locally grown, organic vine ripen vegetables and berries at non-organic everyday pricing
Benefits to the Community – Lower costs means that all consumers can afford locally grown organic produce.
– Higher food nutrient content since produce is picked when ripe.
– Local sustainable jobs; that stay local. 
– Local supply of food in case of food shortages or disruption in the food supply.
– No chemicals in your food by eliminating the use of herbicides and pesticides. 
– Less processing and handling increases food safety.
Benefits for the Environment – Compared to conventional farming methods, Home Town Farms'® model generate remarkable environmental benefits.
 85% less water required.
90% less fuel consumption. 
90% less carbon footprint because of reduced fuel consumption.
80% less fertilizer consumed.
70% less land required.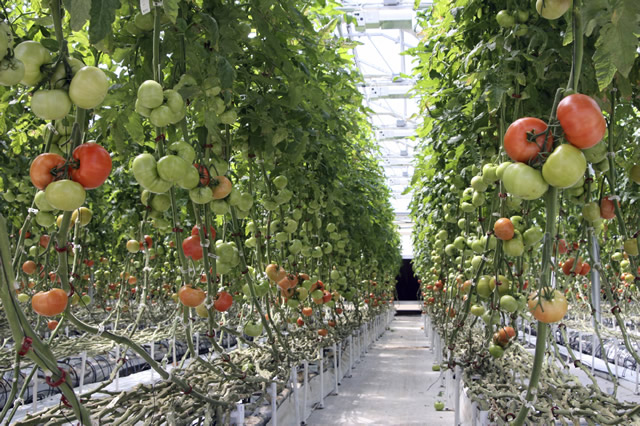 BUSINESS MODEL
Smaller farms, Diverse Production & more locations
Home Town Farms grows a larger variety of produce with less volume of each type to match the consumption of each neighborhood; this drastically reduce distribution costs by up to $.48 per dollar spent on produce 
Use Israeli, Dutch and Spanish vertical growing systems that allow yields of vegetables and berries up to 500,000 pounds per acre vs. up to 40,000 pounds per acre with traditional farming. 
Own the entire supply chain 
For every $1 spent on food, farmers receive about 12 cents for the raw products (USDA economic research service) $.12 farmers, $.58 distribution, $.30 retailer 
– Supply chain savings outweighs increased city land and labor costs 
Primary Profit Model 
Grow produce in suburban and city areas and sell it directly to the consumer (retail and food service) 
Value Proposition 
We can sell locally grown, Organic, vine ripened, great tasting vegetables and berries at NON-Organic, everyday pricing. This allows us to capture the existing demand but also expand into a new customer base that wants high quality produce but can not currently afford it. 
Financial Projections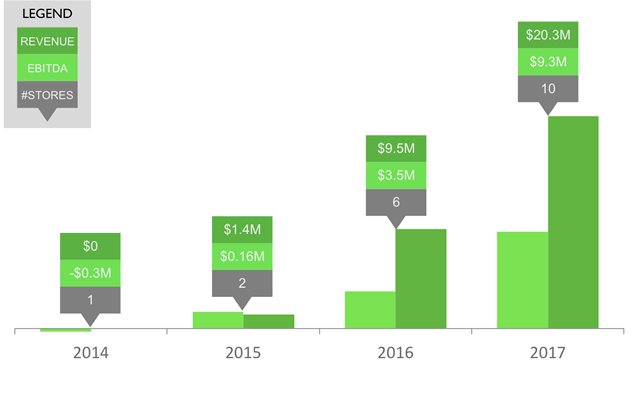 *Forecasts are no guarantee of future performance
ADDRESSABLE MARKET
According to the San Diego Farmers Association
– San Diego has more local farmers (~6,000) per person than any other county in the country. If every local farmer produced their max production and the local san Diego population ate local, supply would max out at 30% of demand 
– Up to 70% of the market will not have access to local and organic vegetable and berries 
– Vertical organic Urban Farming brings affordable High Quality food to those who can not afford it and need it the most 
78% of consumers want Locally grown and organic ( ~70% local, ~8% organic)
– United States potential consumers 234,000,000 
– San Diego potential consumers 2,496,000 ( $624,000,000 in potential sales)
The average value of U.S. imports of fresh vegetables in 2007 that could be grown in the United States was $3.9 Billion and this amount is increasing, (Department of Agriculture) 
Untapped revenue that Home Town Farms model will capture 
This could create over 25,000 new jobs in the City and Suburban areas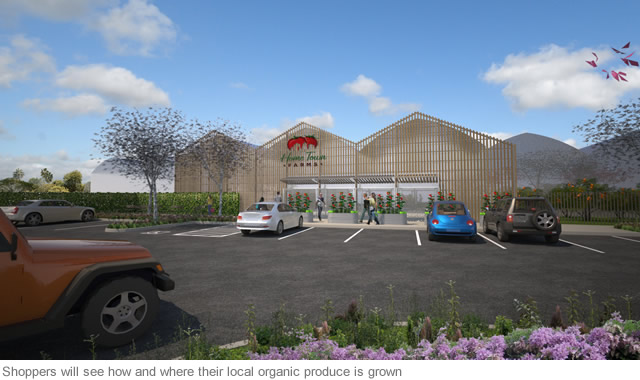 Competitive Landscape
There are no other urban farms that have the exact model that we are introducing. There are two companies that have similar models; see below.   
Bright Farms   http://brightfarms.com/

– Whole sale model, does not sell directly to the public

– Sets up and maintains farms ; sells produce directly to Grocery Stores
Lufa Farms  https://lufa.com/en

– Rooftop urban farming
– Sells directly to consumer via home delivery
Customer Testimonials
Letters of support and intent to purchase from businesses:
Whole Foods
San Diego Zoo
Encinitas School District
Palomar Pomerado health system including hospitals
Barona Resort and Casino