iCrowdNewswire - May 30, 2015
WooChat
Connecting You With People, Places and Things Right Around You
"There will be…so many devices, sensors, things that you are wearing, things that you are interacting with that you won't even sense it…it will be part of your presence all the time. Imagine you walk into a room, and the room is dynamic. And with your permission and all of that, you are interacting with the things going on in the room."   – Eric Schmidt, Executive Chairman, Google at the World Economic Forum in Davos, Switzerland, January 2015.
At WooChat, we aren't just imagining it, we are building it.  It is not just the Internet of Things (IoT), it is the Internet of People, Places and Things.  And, we at WooChat are building the only browser, the only platform that will help you connect with the Internet of Everything without the Web.
The Internet of Everything is creating an unprecedented opportunity to connect the unconnected. There are more than 33 million connected wearables, more than 2 billion connected people using smartphones, more than 20 billion connected things and yet the growth rate of connected people, places and things continues to be staggering.
The Internet of Everything is shaping human life with greater connectivity.  There is seemingly no limit to who or what can be connected. The problem, however, is managing and navigating so many connected people, places, and things.
The following scenario includes connected people, connected places, and real connected things.
Imagine…
…A quick peek at WooChat on your smartphone and you can see your coffee is brewing, your sleep data gathered, your car is fully charged and traffic is light for your commute to a critically important event, where you are a guest speaker.  A nice hot shower, but not too hot, as your shower conserves water and energy while playing your most recent playlist (yes, that really exists) via WooChat.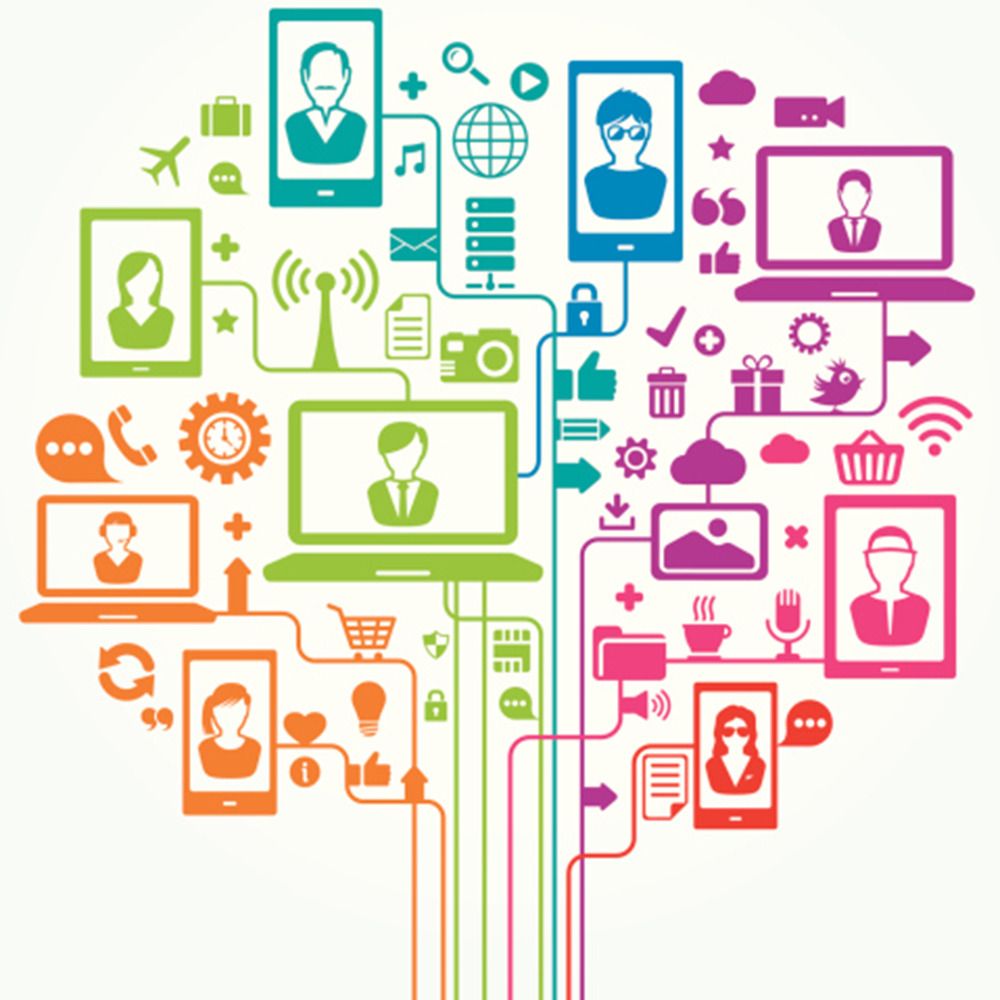 A cup of joe and a bagel later, you head out for your all important presentation. As you back out of your garage, WooChat lets you know your door is locked, your alarm is set, and your thermostat is optimizing the temperature of your home.
WooChat alerts others that you have arrived at your event and automatically registers you. Moments later, you enter the room where you will present. Using WooChat, you lower the lights just a bit.  You can see attendee profiles on WooChat, as they enter the room. Interesting crowd.
Success!  You are flooded with questions and your presentation is automatically shared seamlessly only to those who attended, all through the WooChat platform and all without the internet.
Our first version of WooChat is currently available for download in the App Store. WooChat makes it easier for you to meet and interact with people attending the same event or gathering.  Anyone using the app can create a virtual room and only the people within range of that room can interact, making for an exclusively local experience.
WooChat has already been featured at multiple events, including Startup Grind and Insight Summit, and we are signing up new events every month.  Our app has seen thousands of event attendees and roughly one in five download the WooChat app and engage in the WooChat experience.

Tom is responsible for the overall vision and strategy of WooChat, in addition to heading up business development and serving as the company's chief ambassador. Tom's background includes experience managing business development for 3 tech startups that collectively reached $400 million in exits. Tom ran a top-200 Internet retailer, increasing the company's EBITDA from $0 to $6.2 million in 2 years before eventually leading the company to a $30 million exit. Tom has also served as a mentor and advisor to more than 200 tech startups. 
Jeff has some serious chops in product development and execution, and has overseen the successful launch of more than 150 websites and apps. Jeff grew and led a team of 60+ at a digital agency in Chicago before founding his own mobile development agency in 2013.