iCrowdNewswire - May 16, 2015
The pairing of New York-based actress/comedian Kerstin Porter and director Mark L. Feinsod has yielded the incredibly funny and observant script for the forthcoming web series VENUS HAS A TEMPER.  The pair is currently seeking financing via crowdfunding platform IndieGoGo.  The two wrote the project together and are co-producing it.  Porter plans to star in it and Feinsod will direct.
VENUS HAS A TEMPER is about filmmaker Daisy Wilson, whose award-winning short film is optioned as a feature.  Things don't go smoothly as producer Meredith Higgins, who has taken out the option, turns Daisy's female-centric passion project into a sexist, short skirt-filled, nudity-laden action film.  Meanwhile, Daisy's personal life falls apart.  She's in the midst of getting a divorce from her husband David, who she married when she was nineteen, and her screenwriting partner Howard has confessed his love for her.  Thise only serves to make her more confused.
Porter and Feinsod came up with the idea for VENUS HAS A TEMPER after working together on the short films THE MISFORTUNES OF A CLOWN and A SIDE ORDER OF BANANAS.  While thinking of ideas for a new project to collaborate on, prominent and disturbing issues in the news about women being catcalled, rapes on college campuses and women in the entertainment industry were front and center.  The team decided to make something that addressed those issues.
Rather than make something that was dry and humorless, the pair decided to utilize their backgrounds in comedy to explore these issues.  They also wanted to speak to anybody who's ever struggled to create anything they cared about and faced obstacles and resistance.
Porter and Feinsod worked on the script for over six months and held two private readings in order to hone the material and make it as sharp, funny and observant as possible.  The result is the razor-sharp script for VENUS HAS A TEMPER.
The pair is running an IndieGoGo campaign in order to be able to pay their actors, hire professional crew members and create the most polished production possible.  The goal is to make six episodes that range in length from 7 to 9 minutes.
They even have a letter of intent from a well-known actress to play one of the major parts.
The IndieGoGo page for VENUS HAS A TEMPER features cool rewards for every level of donation from $5 to $10,000.
About Kerstin Porter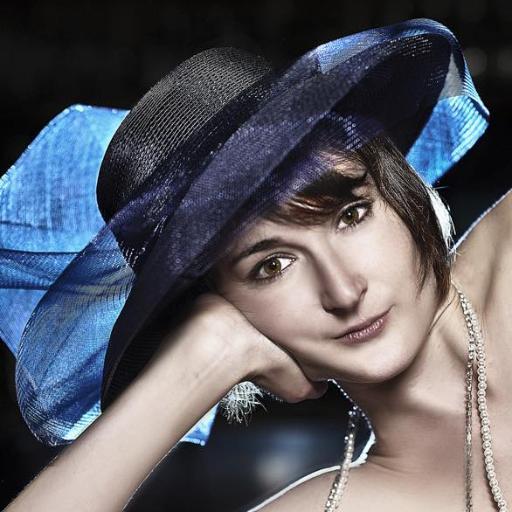 Kerstin found her love for comedy at UC Santa Cruz when she performed in a two-part play as a cow that tries to saves a vegan from the desert and a blind girl that switches places with her paralyzed confidant. After moving to New York, Kerstin studied improv at Upright Citizens Brigade and became a part of the improv team Exit Strategy. For some reason she still is unsure of, she moved to LA and studied at Improv Olympic, where she formed the team Strange Daisies. After having her fill of LA, she took a hiatus to Seattle, but comedy called her back to New York, where she joined The Pin-Up Squirrels and began studying at The Peoples Improv Theater.  Kerstin performs on the house team Lightning Round at The Peoples Improv Theater.
About Mark L. Feinsod
Mark is an award-winning producer, writer and director whose work has been shown around the world and which has been the subject of numerous screenings, retrospectives and articles.  Time Out New York called him an "esteemed New York filmmaker" and described his movies as "urbane.  The Village Voice called his film A SENSE OF ENTITLEMENT "a superb 30-minute stimulation of the senses," while The New York Times said that it "at times evokes Orson Welles."  Recent projects include the web series 1,001 ONLINE DATES, which Gawker called "A Must-Watch Web Series" and Slant described as "polished productions that play out as 'date procedurals' in the form of an appealing mashup between the dialogue-driven 'In Treatment' and the madcap 'Love, American Style.'"  Other projects include music videos for Rebecca Pronsky's BETTER THAT WAY and Monocle's PLASTIC BEACH and THE BACHELORETTE PARTY, which Basket Of Kisses called "an enjoyable comedic short."