iCrowdNewswire - May 14, 2015
Help À K A N B Í to Production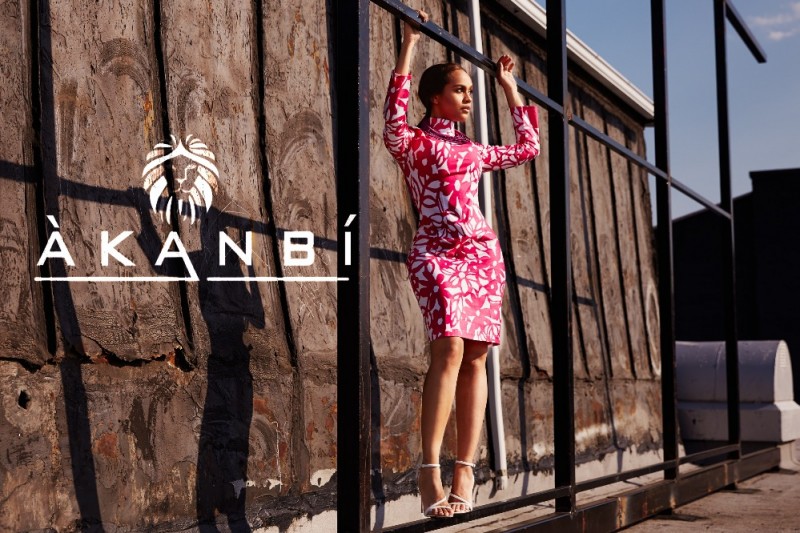 Thank you for visiting our GoFundMe campaign!
I am so grateful that you've taken the time to look at (and hopefully invest), in my new venture, À K A N B Í Clothing.
 It all started last October 2014 right before my daughter's 5th birthday, I was feeling very blessed and I decided my daughter and I would wear one of our outfits designed with African fabrics to church. These were outfits we brought back to the USA from our recent trip to Nigeria (her first by the way). I was amazed by how much compliments we both received from people that admired the uniqueness of the fabrics and the pattern designs. The 'ohs' and 'ahs' kept coming and then the most common question was" where can I get one for myself?". Surprisingly, I didn't have a source or place to direct them to and then it hit me that there wasn't a store or website I could refer to them.  Suddenly, I realized that most people find buying outfits made with unique African fabrics to be very frustrating, if not an intimidating experience. This is primarily because they either don't have access to the African fabrics, a tailor or even a store to buy them from.
Today,  many people have to rely on friends or family members (if they know any) travelling to African country to bring back outfits sown with African fabrics and more often than not, they are usually not their desired color, fabric or style due to lack of access and visibility to the fabrics patterns or designs. On the other hand, there are lots of people that have no idea such beautiful fabrics exists let alone accessible to them.
My desire in bridging this glaring gap between fashion consumers and lack of access to authentic African fabrics is the inspiration behind À K A N B Í. 
À K A N B Í was created as an online platform to help bring more awareness to the beauty and richness of 100% Waxed Cotton African fabrics collection. 
Essentially, À K A N B Í's vision is to serve as an access channel to educate people on African culture and awaken people's sense of individuality by styling them with unique and beautifull crafted African fabrics. 
Up until this point, À K A N B Í's vision has been a dream come true. With the help of my awesome team, I've been able to source the fabrics by directly importing them into the USA from local manufacturers in West African countries like Nigeria and Ghana. These fabrics were used in creating samples and duplicates for our initial women's line style collection.  There has been lots of associated cost with bringing this vision to life considering my limited fashion design background (IT professional) but my passion for making this a reality and the Lord's grace has kept me going strong thus far.I have covered all expenses ranging from fabric import duties, consultancy fees, pattern and samples designs development to fit models, website, look-book development, stylist, photography and makeup artists!  I've learnt a lot and still have ways to go but it's been quite a thrilling journey since October. 
So now that you better understand our vision, how can you help? 
– Share the link to our campaign with friends and family.
GoFundMe:  http://www.gofundme.com/myakanbi
– Like À K A N B Í Designs on social media
Facebook:  https://www.facebook.com/myAKANBI
Instagram: @myAKANBI
https://instagram.com/myakanbi
Website: www.a-kanbi.com  (launching soon)
– Contribute to our fundraising campaigns
Family, friends of friends, supporters and soon to be friends, I NEED YOUR HELP TO HELP TAKE À K A N B Í into PRODUCTION. This GoFundMe campaign will raise the needed capital for developing the volume needed for additional duplicates garments and production units that will be made available to consumers interested in buying an À K A N B Í outfit.
By supporting À K A N B Í you will be supporting our vision for:
–      Contributing to economies of local fabric makers in developing countries like Nigeria and Ghana through our fabric imports process.
–      Creating more awareness of African inspired fashion products and culture through education of À K A N B Í customers via our website.
–      Choosing quality garments made with sustainable, ethically-made fabrics that will last longer and transcend trends.
I hope that you'll be willing to make this campaign a success, by supporting my dream, with only my deepest and most heartfelt gratitude in return.
Thank you for your consideration, your friendship, and your support and may the good Lord Bless you!
~ Damy. A
Creator – À K A N B Í