iCrowdNewswire - May 12, 2015
THYME & OLIVE – Taste nature's finest.
Support us and fill your kitchen with 100% pure Honey and Extra Virgin Olive Oil!
Hello from "THYME & OLIVE"!
First let us introduce ourselves! Our small team consists of only two members from Greece, Tina (Marketing and Management) and Costas (Developer).
While "THYME & OLIVE" is the name of our brand, we firmly believe that nature has given us the best gifts; honey and olive oil. We want to get those two products in every home and in the same time contribute to our land and country.
THYME & OLIVE will only have a digital store (
www.thymeandolive.co.uk
), which you can browse from the comfort of your house!
Important notice about perks: Due to shipping restrictions we can only ship our products to EU Countries, US and Canada!

About our products
We offer six delightful Raw Honey flavours you will fall in love with! Our Raw Honey is pure, unpasteurized, naturally scented and flavorful. THYME & OLIVE Raw Honey flavours: Thyme, Pine, Heather, Flower, Fir and Eucalyptus!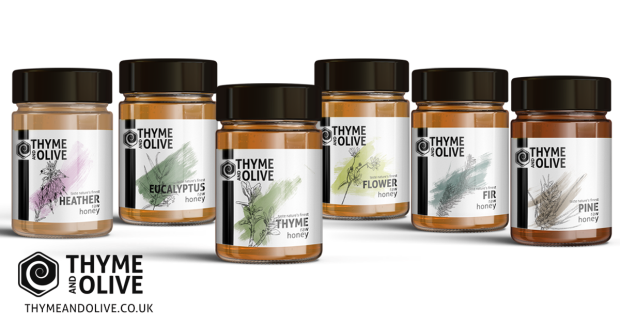 We also offer two types of the finest olive oil:  Extra Virgin Olive Oil and Organic Extra Virgin Olive Oil. Both EVOO and Organic EVOO are quality certified to ensure that we bring you the finest olive oil you so desire.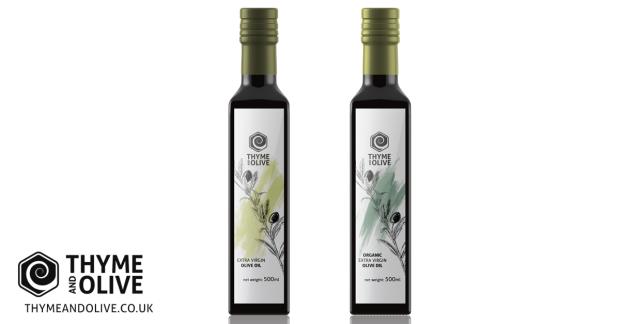 Every product has been certified and is in compliance with ISO 22000:2005 (Food Safety Management System).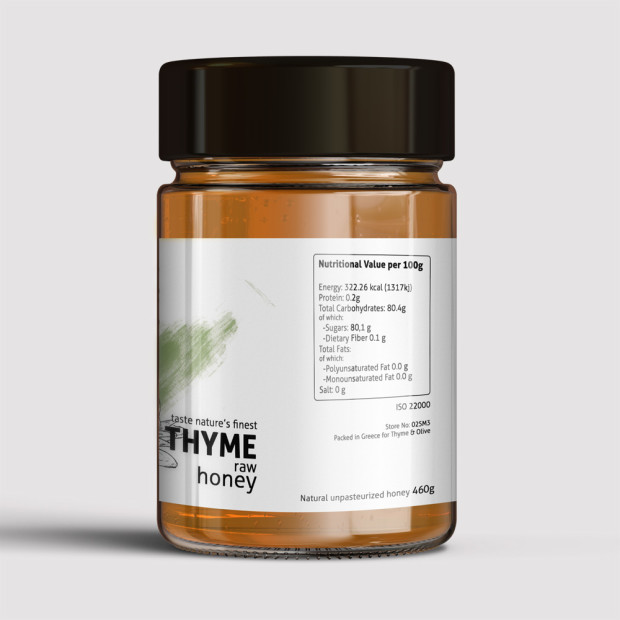 Our E-Shop
All our products will be available online  at
www.thymeandolive.co.uk
! But except for our products, we also offer you a
wide selection of blog posts
, fulfilling your reading appetite as well! Our reading material is focused around
Olive Oil and Raw Honey nutrition facts.
 Furthermore, we will soon add rare and traditional 
Recipes
and serving ideas to help you get the best experience of our products!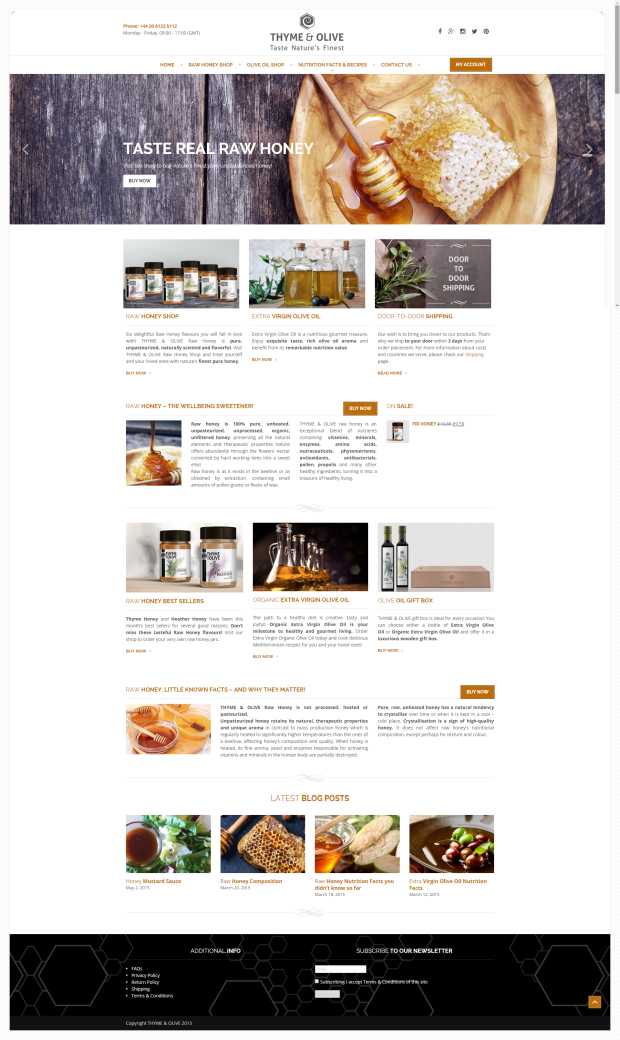 What has been done up until now
We have developed our e-shop and enriched it with content. We have received the products and we are almost done with the process of labeling it! We are almost ready to ship the products!
Then why do we need your (invaluable) support?
To get people (you!) to know our products and  to sustain our small business through its rough first steps!
We believe there is no better way to demonstrate our excellent products' quality than offering it straight to you!
Last but not least, let us note that every start is difficult! We need your support to ensure the stability of our small business through the first months of its operation! Unfortunately the operational costs are not of insignificant value.
What you get (to taste!).
We offer you the opportunity to be our beta tasters! Yes, tasters! Most of our perks include our products while other perks include giftcards that you can use for yourselves or give it to a friend!
Important notice: Due to shipping restrictions we can only ship our products in EU Countries, US and Canada!
I want to contribute but is there a risk?
Absolutely NO! As we mentioned before, we have products in stock and ready to ship! The purpose of this campaign is to give our products some exposure and ensure that our operation will make it through the first stock of products!
Find This Campaign On