iCrowdNewswire - May 11, 2015
Other Side of the Wind – Orson Welles' Last Film
Help finish Orson Welles' final film – and make Cinema History.
THE OTHER SIDE OF THE WIND
If you haven't heard of The Other Side of The Wind, it was supposed to be Orson Welles' comeback title. After years spent working in Europe, Orson returned to Hollywood intent on making a film about filmmaking, but managed to hit an obstacle at every turn and, although he finished shooting it, he did not finish editing and the film was never released.
The film is the epic story of legendary film director J.J. "Jake" Hannaford, played by the equally legendary John Huston. In the film, Jake sets out to make his own career re-defining film, also titled 'The Other Side of the Wind '.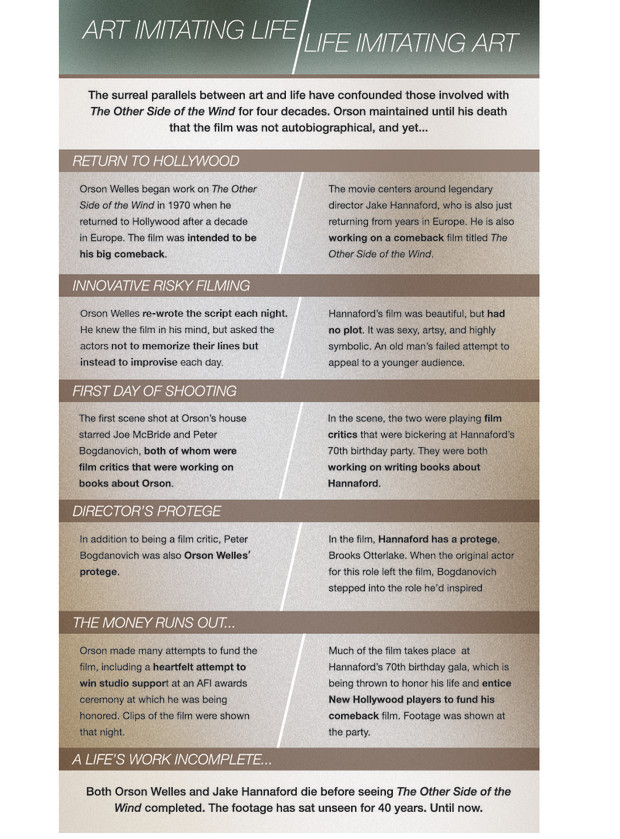 Orson said that the film "(was) not autobiographical" and he revised the script daily on set. It was shot on a mix of 35mm, 16mm, and 8mm formats in both color and black & white.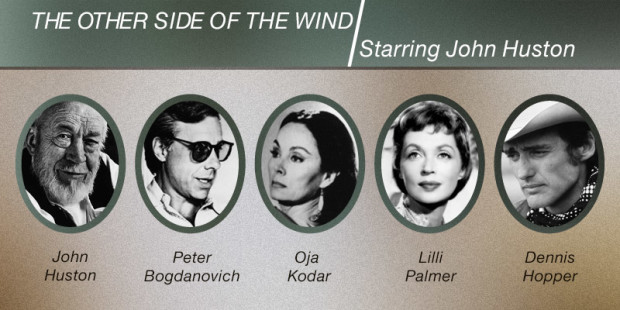 Years later, still unfinished, The Other Side of the Wind would come to be regarded as the most celebrated film never to be released.
Edgar Wright sent us a personal message to share with everyone about the campaign!
WHY HAS IT TAKEN SO LONG TO FINISH?
The origin for the story dates back to a brawl between Ernest Hemingway and Welles in 1937, during the recording of Orson's narration for a Spanish Civil War documentary. Inspired by the interaction, Orson began to craft a story of an author in decline. As the years passed, the character would change from an author to a filmmaker.
Originally self-financed, Welles later turned to a mixture of financiers (German, Spanish and Iranian) to complete the film.  Things turned for the worse when a producer absconded funds and the Persian revolution complicated the Iranian investors involvement.
Orson came to an eventual impasse with the Paris-based, Iranian investor.  During that time potential resolutions came and went, and new financiers came and went, but Orson was never given the chance to fulfill his own vision of the film. Taking admittedly mediocre acting jobs in film, television and in commercials to help finance his attempts to finish the film, Orson would spend the very last years of his life battling to regain full control of The Other Side of the Wind.
After his passing, three decades of legal feuds ensued, until 2014, when the rights issues were finally resolved by Producers Filip Jan Rymsza, Frank Marshall and Jens Koethner Kaul.
This brings us to now.


WHY IS MAKING THIS MOVIE IMPORTANT?
What if Mark Twain lost a manuscript – Or if Mozart lost his sheet music for a final Sonata? – Or a lost book of poems by Walt Whitman was discovered hidden away in a dusty attic?
Would you want to see that art realized?

The Other Side of the Wind is an important film that explores the myth of the Hollywood, macho director, the avant-garde movement of the 1970s and the culture of celebrity and its sycophants. It is material the remains as prescient today as it did forty-five years ago.
Very rarely do we also have an opportunity to see something new from that Era that hasn't been seen, even more so to have it directed by the late, great Orson Welles.
This film is a piece of film archeology, without The Other Side of the Wind – Orson's final film – we'll never fully grasp the whole body of his work and understand his legacy.
This is not a restoration or a re-release. The Other Side of the Wind is a NEW FILM, and it can only exist with your help.
WHY INDIEGOGO?
To say that Orson was an innovator and a renegade would be limiting, but if we are meant to define him, he was an artist and an independent thinker. Citizen Kane was his first and only true experience crafting his cinema without outside interference. Orson would constantly experience the heavy scissors of studio heads and financiers time and time again on his subsequent films despite being labeled a 'wunderkind' for his early achievements.
Most famously he had to bare witness to The Magnificent Ambersons and Touch of Evil, which were both recut and even reshot despite Orson's strong protests. More than 40 minutes of his cut of Ambersons is forever lost and destroyed. As for Evil, it took 40 years to restore the film based upon Welles' famous 58-page memo.
Indiegogo and crowdfunding are extremely powerful tools and ones that we know that Orson would have basked in; equal elements of freedom as well as participation.

Through the power and support of Orson's most loyal fans, cinephiles and art lovers everywhere, we can deliver on what was once deemed undeliverable –– Orson Welles' final creative vision.
FOR YOUR CONTRIBUTION:
We recognize that with any quality Indiegogo campaign come perks of equal quality.
As a team, we have worked hard to come up with items that speak directly to this project and which are in the truly playful yet artistic spirit of Orson Welles himself.
Whether it's a full-size theatrical poster, a framed piece of the original rush print, terrycloth robes like what Orson often wore on set or an actual 35mm print of the finished film, we hope that you find an item that suits you best and consider supporting this great project.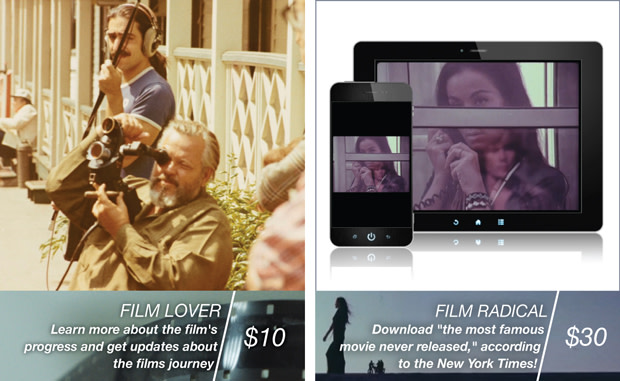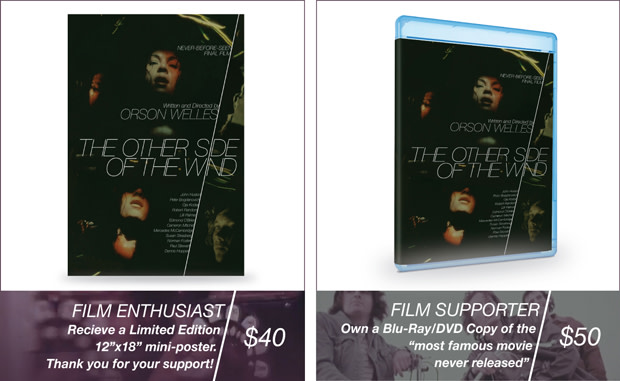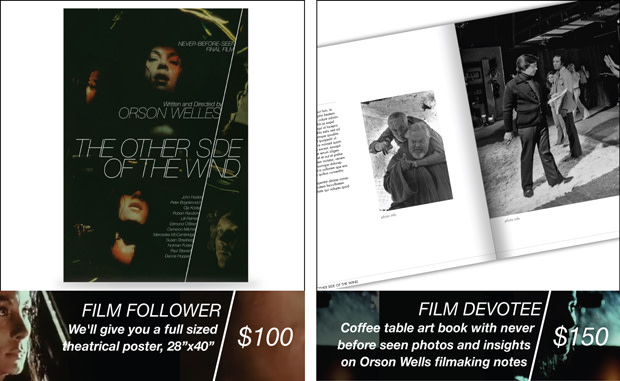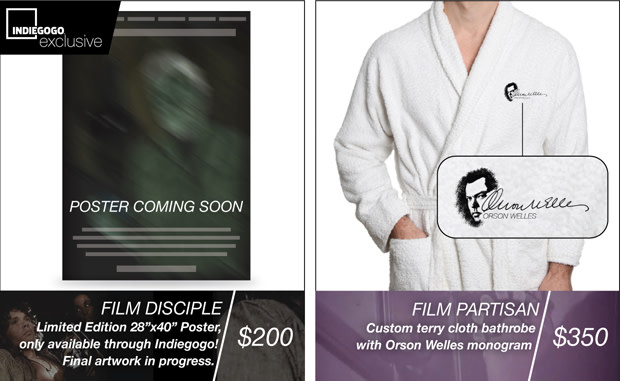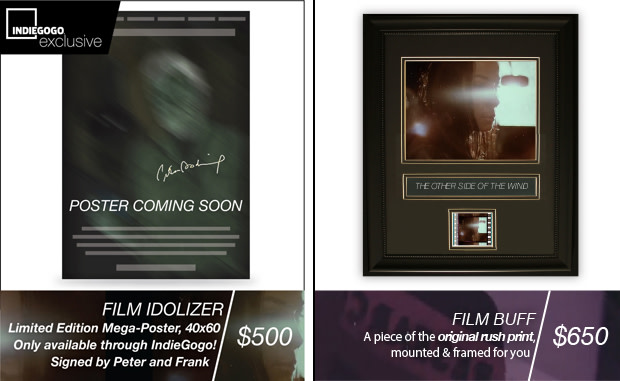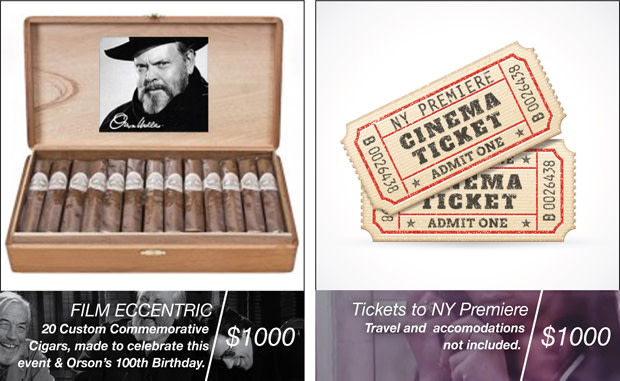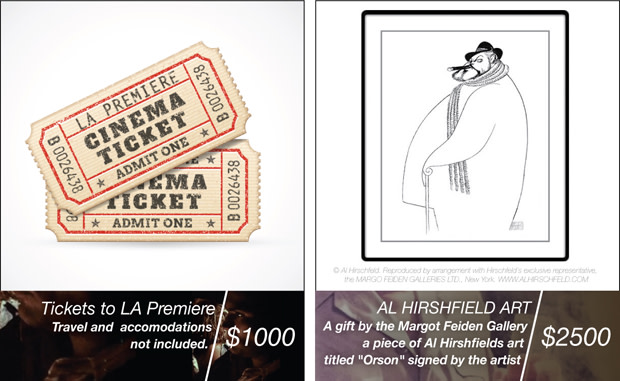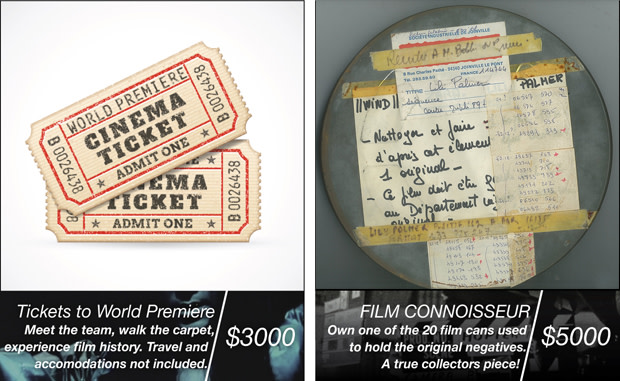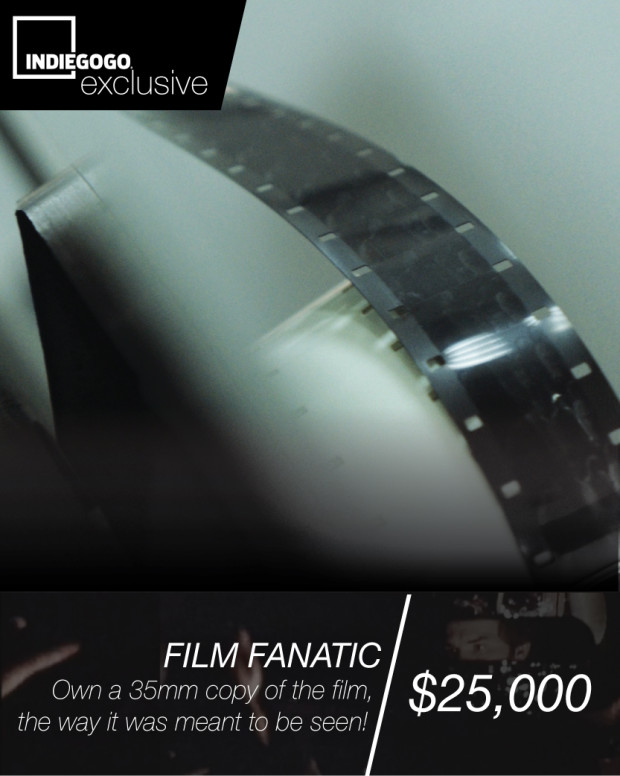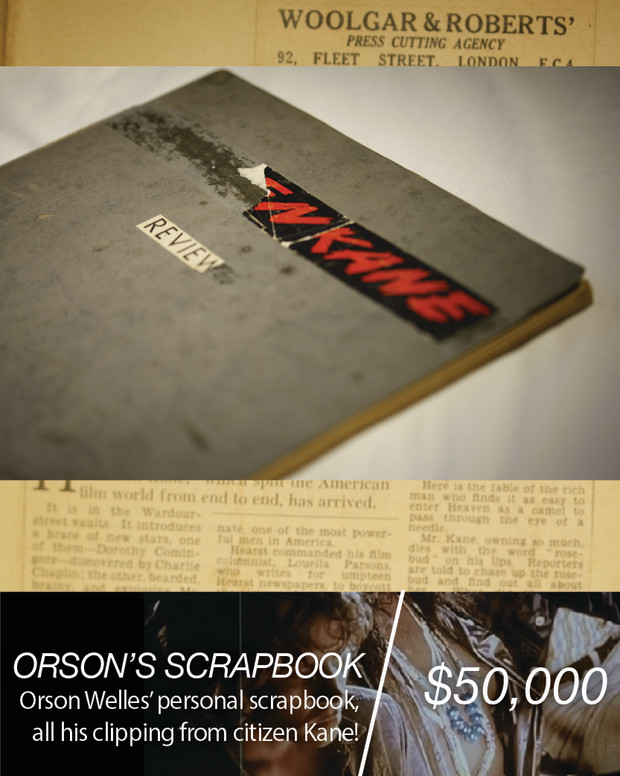 WHAT WILL MY CONTRIBUTION PAY FOR?
Very good question. This may be an Orson Welles film, but it is still an independent feature, which means small budgets will be stretched as far as they will go.
The original budget for The Other Side of the Wind was 2 million dollars ($10 Million by today's standards). Part of getting hold of the original negative of the film was accounting for a portion of that original cost of production. As you can see, the cost of finishing the film is not small.
As far as our funding goal, we are only asking for the bare minimum of what is needed to see it scanned, processed, and finished. For a more detailed breakdown, please see the chart below: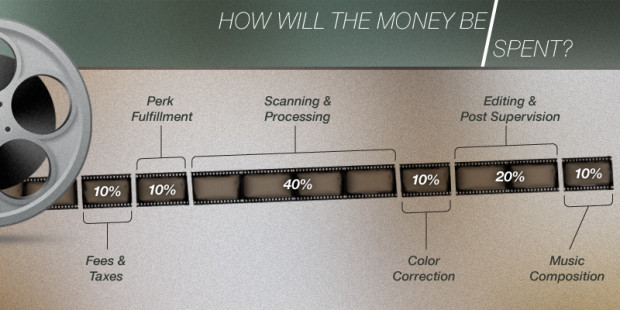 WHAT IS THE PROCESS TO FINISH THE FILM?

A very careful and respectful one. Despite not having access to the negative, Orson Welles was able to smuggle rushes out of Paris in 1975. Before he passed away, he cut approximately 40 minutes of the film, by his own hand on a Moviola. All of this remains intact.
Working directly from his extremely detailed notes and annotated screenplays, our editor, consulted by Peter Bogdanovich and others, will complete the post-production process in his voice and with his vision.
To take you a step further, here is the process we are looking to follow the funding process:
Acquire the original negatives
Scan the negative into 4k digital media
Edit the film based on Orson's work-print, script and notes
Restore and color correct the locked picture
License music, produce a score and mix the sound
WHERE WILL THE FILM BE RELEASED?
If this campaign is successfully funded, we will be able to expedite the post-production process, and based on a schedule already crafted, we hope to complete the film in Orson's centennial year.
Can't Contribute? You can still help…
We know not everyone can contribute, but this film is for everyone. If you are unable to financially back The Other Side of the Wind, we ask that you please share the campaign across all of your social networks.
You can find us on Facebook and Twitter. The more people who are aware of the campaign and the film, the better chances we have to hit our goal.
We've already received a massive amount of support from some very influential people in the film community, but their voices are not all that is needed. Your support means more than anything to us, and we know that it would have meant the world to Orson.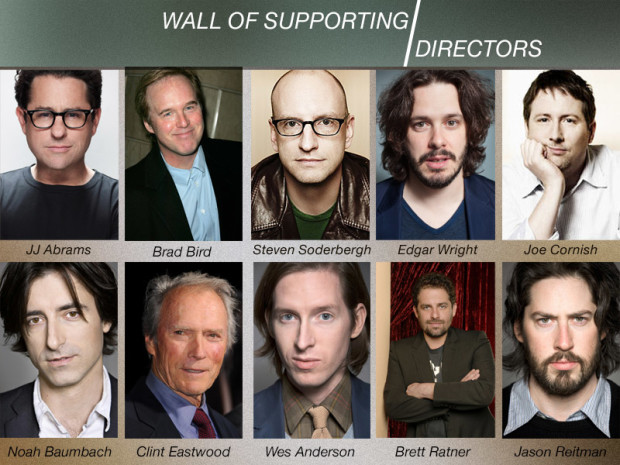 You can help make Cinema history and give Orson Welles' last film a release date of 2015.
FAQ
Q: Why aren't you funding this film on your own?
A: Funds have been raised for the project, not to mention $750,000 (in 1970 money) of Orson's Personal Finances. We've had to acquire a lot of different people who have invested into this film, and now it's time for it to be made. This is the last step.
Q: Can I get Multiple Perks?
A: Yes! You can contribute as many times as you like. Please keep coming back and be sure to Follow Us and Like Us for all perk updates, as we'll be adding more throughout the campaign. Just be sure to not miss out on the limited perks. Once they're sold out, they're gone forever!
Q: I Selected the DVD/Blu-Ray Perk, but it didn't ask me which one I wanted
A: We'll be collecting that information from you after the campaign is complete, for now just know we got you down for one or the other!
Q: Why aren't the big Directors/Actors who have supported you paying for the film?
A: Many have! Everyone involved has put time/money/years of effort into this campaign. This is a project for cinephiles, and every person who loves movies.
Q: Where can I learn more about the movie?
A: This movie's epic journey has been chronicled extensively by THE NEW YORK TIMES, and VANITY FAIR.
If there are questions we aren't able to answer, then please feel free to reach out to us and we'll do our best to answer.
Find This Campaign On