iCrowdNewswire - May 10, 2015
Help GoreMade Pizza Open a Shop!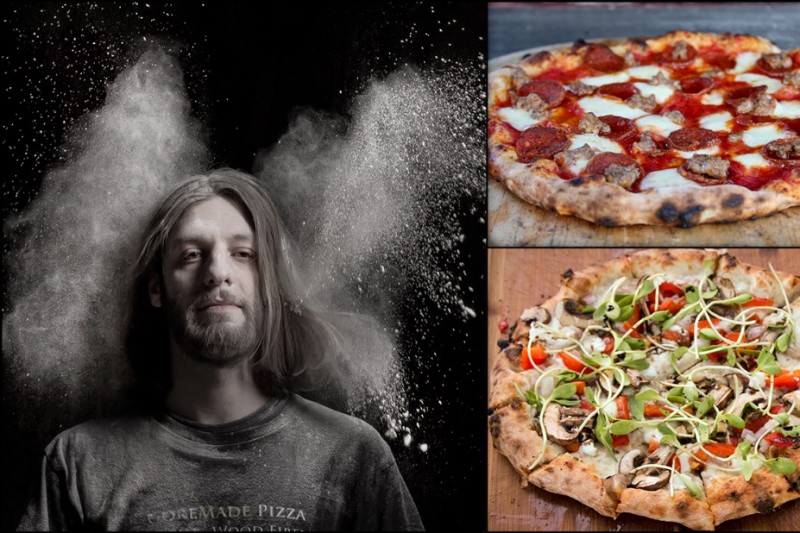 My Vision:
Hi, I'm Nick Gore, founder of GoreMade Pizza – a Columbus, Ohio based wood fired pizza catering company born out of my passion for the art of making amazing pizza. I've been running a custom, fully mobile wood fired oven for over 3 years. I've traveled all over the greater Columbus area serving wood-fired pizza made to order at farmers' markets, wineries, and all forms of private events. It's been a wonderful and rewarding experience, combining my love of people and passion for pizza. And now, after nearly a decade in the making, we are finally ready to take the business to the next level, and here's where we need your help…
It's time to establish a permanent home for GoreMade Pizza, and we found the perfect location in an up-and-coming section of Italian Village. It's an older building with exposed brick walls and plenty of character, conveniently located on the Fourth Street corridor where they are currently building hundreds of new apartments and condos. There are plenty of bars in the area, but a serious lack of new restaurants, especially Italian food. In order to make the necessary upgrades to the space and to import a custom-built, authentic wood-fired pizza oven from Italy, I am launching this GoFundMe campaign to raise $50,000 in the next 60 days.
My Commitment
I have always strived to make my friends, family and customers the best pizza they've ever had. I have spent half my life learning the art of pizza. The last few years have been focused on building relationships with local farmers producing good, clean food made with love, and I strive to honor their work with my own. Our menu will be small, and will focus on what we do best.
Eating pizza is a social experience that people can connect with as a group, and that is at the heart of what I am trying to do with my life. What began as a casual gathering amongst friends has grown into something far bigger than my small town upbringing should allow. Now it's time to quit my day job and truly see what it is to follow a dream.
If this story resonates with you and want to help make this ten-year old dream finally become a reality, then please give what you can and SHARE my story on social media with your friends and family. I'll send out updates throughout the campaign and am planning a THANK YOU event for all of you who give to the campaign. Thanks for your help, everyone! And don't forget to dream big!