iCrowdNewswire - May 8, 2015
Donate and win a Harley!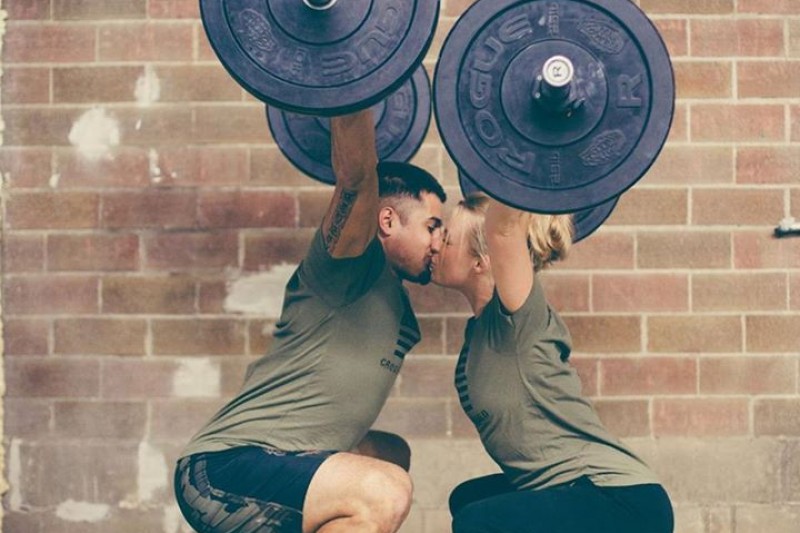 Donate to our project and get a Harley Davidson!
I just swallowed all of my pride and threw my ego in a dumpster before posting this. My friend told me I should try gofundme so here I am, giving it my best shot. 🙂
My name is Angie. Just over five years ago, I married my best friend, Chris. We are happily raising two little girls together and are expecting our third baby in August! 
About two and a half years ago, we decided to pour our time, life savings, and hearts into our dream business. We named it CrossFit Unshackled and it has become a huge success, mostly because it has attracted some of the most wonderful people we have ever met. Things became busy enough that we were able to drop our grown-up jobs and become full-time coaches at the best gym in the world! We wake up happy every day knowing that we get to improve people's health and lives. 
Things are still going great and we are still growing, BUT the city we live in decided to throw a curve ball at us. It started out as a massive construction project that would have cost us upwards of $90K. However, with some reasoning, we were able to negotiate a solution that brought us down by over 30%! 
We are now looking at a $65K project that must be completed in order for our gym to remain in operation. Being a very small business who is still trying to pay off our start-up costs and equipment, we definitely don't have that kind of liquidity. 
We are reaching out to anyone who wants to help out our little family! We know how many people out there have small businesses who will understand. We also know how supportive and amazing the CrossFit community is. We feel defeated right now, but we are staying positive and hoping that things will work out for the best! 
To sweeten this request (and make myself feel better about reaching out for help), once we have met our goal, I am offering up my 2005 Screamin' Eagle Harley Davidson V-Rod to the person who donates the highest amount. It has ridiculously low mileage, crazy amounts of chrome, and cusotom pipes. It's beautiful. It sits in storage almost always, as I purchased it before becoming a mommy. 
Please consider helping us with any amount. We believe any denomination to be extremely generous! Oh, and wish us luck!
(I attached an internet photo of the same motorcycle. Mine's a little nicer though with the exhaust upgrade.)